The Ideal Setting to Pursue Environmental Law  
The urgency of climate change, rising sea levels, and pollution have placed the role of law and lawyers front and center in the struggle to protect our planet.  As an environmental lawyer, you can work on legislating for environmental protection to representing cases relating to contaminated spaces and endangered species protection to reconciling the challenges between land development and water use and conservation. 
Miami Law offers an extensive environmental law curriculum, an Environmental Law Program, and an Environmental Law Concentration next to the largest subtropical wetland ecosystem in North America. Our interdisciplinary offerings with the Rosenstiel School of Marine and Atmospheric Science and Leonard and Jayne Abess Center for Ecosystem Science and Policy bridge the gap between science and the law. Whether your goal is to work in a law firm, as in-house counsel, in a government setting, or at a non-profit organization, nationally or globally, Miami Law will prepare you to be a leader in environmental law. 
Some Facts about Miami and Miami Law:
South Florida is one of the most unique ecosystems in the world, has the 3rd largest U.S. national park, and the largest mangrove ecosystem in Western Hemisphere - the Florida Everglades National Park, about 30 minutes from campus.  
South Florida has the only living tropical reef in the continental U.S. 
Access to the expertise of UM's Rosenstiel School of Marine and Atmospheric Science, a 65-acre marine research and education park that is a world-leader in oceanic and atmospheric research and teaching.   
See all Miami Law Environmental Law News
---
"Environmental law seeps into every area of practice and [externship at] the Department of Transportation [gave] me an opportunity to work on numerous issues of land use...Learning about how land use, property and environmental issues all intersect [was] fascinating and broadened the range of issues to consider in my pursuit of environmental justice."  
Kelly Cox, J.D./M.P.S. '16 in Marine Affairs  
Director of Everglades Policy, National Audubon Society
Tavernier (Florida Keys), FL  
---
Courses*
Administrative Law 
Admiralty Law
Affordable Housing
Animal Law
Business and Human Rights
China Water Policy
Climate Change
Climate Change and Human Rights
Climate Change Law and Policy
Climate Finance
Coastal Law  
Community Equity Innovation and Resource Lab 
Companion Animals and the Law 
Conservation, Tourism, and Development 
Construction Law 
Crimes at Sea 
Cross-Cultural Collaboration 
Cross-Cultural Mediation 
Emerging Forms of Philanthropy and the Role of Private Foundations in Effecting Social Change 
Energy Law 
Environmental Law 
Environmental Litigation and Policy
Environmental Planning and the Environmental Impact Statement  
Environmental Regulation of Real Property 
Evolution of Product Liability 
Florida Tort Law
Human Rights and Environment  
International Climate Negotiations 
International Law 
Large Scale Litigation 
Law of Green Buildings 

Law of International Treaties 
Law of the Sea 
Legal Environment of the Cruise Industry 
Legal Protection of the Ocean and Its Biodiversity 
Legislation 
Marine Ecology and the Law  
Marine and Coastal Legal and Policy Issues in Miami
Natural Resources
Non-Profit Organizations and Social Enterprises 
Planning and Zoning 
Power and Influence 
Pro Bono / Public Interest Law Ethics 
Protection of Living Marine Resources 
Public Interest Law Seminar 
Public Interest Litigation in Private Practice 
Real Property and Government 
Regulatory Compliance, Corporate Governance, and Sustainability 
Researching the Administrative State 
Scientific Evidence 
Social Justice Engagement 
Social Justice Lawyering 
Space Law 
State and Local Government 
Statistics for Lawyers 
Submarine Cables and International Law
The Freedom of Information Act 
Toxic Torts 
Toxic Torts and Regulation 
Treaty Interpretation 
UN Negotiations 
Urbanism, Capitalism, and Development 
Water Resources Policy 
Wetlands Regulation and Real Property 
Academic Programs and Concentrations
Environmental Law Program
Litigation Skills Program 
Concentration in Business Compliance and Sustainability
Concentration in Litigation and Dispute Resolution
Clinics and Practicums
Environmental Justice Clinic
Human Rights Clinic
Affordable Housing Practicum
Social Impact Advocacy Practicum
---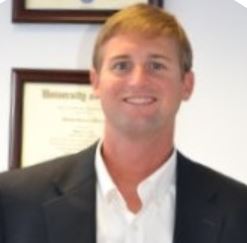 "I came to UM specifically to pursue the joint degree program...I wanted to figure out a way to further my career, but also stay involved in ocean issues."
Raleigh Watson, J.D./M.A. '11 in Marine Affairs & Policy
Vice President and General Counsel, Skips Wastewater Services
Wellington, CT
---
Joint Degrees
J.D./LL.M. - Real Estate and Property Development 
J.D. /M.P.S. - Marine Ecosystems and Society - with the University of Miami's Rosenstiel School of Marine and Atmospheric Science
J.D./Ph.D. - Environmental Science and Policy (ECS) with the Leonard and Jayne Abess Center for Ecosystem Science and Policy
International Opportunities
International Moot Court Program
Law Without Walls Program
United Nations Climate Change Conferences - Professor Jessica Owley and students attended the United Nations COP25 climate change conference in Madrid in December 2019, and Miami Law is provisionally approved for official accredited observer status at the next climate change treaty-making talks. 
---
"Attending [The United Nations] COP25 was by far the most memorable experience I've had in law school," she says. "Being there made me see the different places a law degree can take you, especially in international law. I saw how diverse the field is, and how even someone who is practicing basic land use or Constitutional law in the U.S. can make a decent amount of difference at the international level."
Natalie Cavellier, J.D./LL.M. '21 in Real Property Development
Attorney, Rural Property Rights
Braun and Gresham, PLCC
Austin, TX
---
Extracurricular Opportunities 
STUDENT ORGANIZATIONS
Charles C. Papy, Jr. Moot Court Board - Students argue in various moot competitions like the Miller National Environmental Law Moot Court Competition which Miami Law won in 2021.
Environmental Justice Network
Environmental Law Society
Human Rights Society
International Law Society
Maritime Law Society
Public Interest Leadership Board
Student Animal Legal Defense Fund
Trial Team
LAW JOURNALS
Inter-American Law Review
International & Comparative Law Review
Race and Social Justice Law Review
University of Miami Law Review
Externships and Internships**
American Bar Association, Section of Environment, Energy, and Resources 
Audubon Florida
Billfish Foundation
Community, Engagement, Environmental Justice, & Health Laboratory, University of Maryland School of Public Health (College Park, MD)
Centurion Law Group, Oil and Gas Divsion (Malabo, Equatorial New Guinea)
EarthJustice  
Economic and Environmental Crimes Unit, United States Attorney's Office
Environmental Defense Fund
Environmental Protection Agency's Air Enforcement Division (Washington, DC)  
Everglades Law Center  
Florida Sea Grant  
House Select Committee on the Climate Crisis (Washington, DC)  
Humane Society of the United States (New York NY)
Marine Highway Program  
Miami Waterkeeper  
National Aeronautics and Space Administration-NASA 
National Oceanic and Atmospheric Administration-NOAA  
National Parks Conservation Association  
Núñez Muñoz Abogados - Mining Environmental law division (Santiago, Chile)
Oceana   
U.S. Coast Guard (Seattle, WA)
U.S. Department of Justice, Environmental Crimes Section (Washington, DC)  
U.S. Department of Justice, Environmental Enforcement Section (Washington, DC)  
U.S. Department of Justice, Environment and Natural Resource Division (Washington, DC)  
U.S. Department of Transportation, Maritime Administration (Washington, DC)  
U.S. Environmental Protection Agency-EPA (Washington, DC and San Francisco, CA)  
U.S. Fish and Wildlife Service (Washington, DC)  
Faculty
Tony Alfieri is an expert in poverty, the environment and environmental equity and justice and incubated the law school's Environmental Justice Project.

Caroline Bradley is an expert in European community law, British and European financial law, and U.S. security regulations and teaches a course on Climate Finance.

Xavier Cortada is a lawyer and artist who focuses on art and the law and climate migration.

Tamar Ezer is Faculty Director of the Human Rights Program and works on climate change impacts on indigenous women.

Abigail Leigh Fleming is the Fredman Foundation Environmental Justice Clinic, Practitioner-in-Residence and Lecturer in Law.

Erin Okuno's research and scholarship focus on environmental law, particularly wetlands, biodiversity, endangered species, de-extinction, and international environmental law. 
---
"Environmental law is of vital interest to our students and the community. UM President Frenk and Provost Duerk have identified climate change, resilience, and environmental issues as priorities for the institution. Climate change is the most pressing issue of our time, and Miami is on the front line."
Jessica Owley
Professor of Law and Director, Environmental Law Program
Professor Jessica Owley is an internationally recognized expert scholar in environmental law, Professor Owley directed the Environmental Law Program at the State University of New York (SUNY) at Buffalo. She has served as an OECD Fellow while a Visiting Professor at the Universidad Pontificia – Comillas (ICADE) in Madrid, Spain. She is Editor-in-Chief of the Journal of Law, Property, and Society, is one of the founding members and the current President of the Environmental Law Collaborative, and is a member of the IUCN's World Commission on Environmental Law and the World Commission of Protected Areas.
---
Bernard Oxman is one of the world's top experts on the laws of the sea and currently sits on the International Tribunal for the Law of the Sea.

Ileana Porras is Senior Lecturer and teaches Public International Law, Climate Change Law & Policy, and Property Law.

Daniel Suman's research focuses on coastal management in Latin America, planning and enforcement in Marine Protected Areas, and public participation in environmental planning.

Marcia Narine Weldon is an expert in corporate governance, sustainability, employment law, regulatory compliance, corporate social responsibility, and the intersection of business and human rights.
---
"The Environmental Justice Clinic just changed my life, it showed me how I could advocate for my communities."  
Brittany Thomas, J.D. '18  
Bertha Justice Fellow, Center for Constitutional Rights  
New York, NY  
---
Partner Schools, Conferences, Centers 
Center for Ethics and Public Service - partnership with Brown University's Institute at Brown for Environmental Science and Society (IBES)
HOPE Public Interest Resource Center
Leonard and Jayne Abess Center for Ecosystem Science and Policy
Ralph E. Boyer Institute on Condominium and Cluster Development Law
University of Miami Rosenstiel School of Marine and Atmospheric Science (RSMAS) 
*Course list is not exhaustive and does not set out a path of study.
**List is not exhaustive and is intended to provide examples of past externships and internships.