Litigation Skills for a Modern Legal Environment
Although the number of courtroom trials may be declining...litigation departments at major law firms, government agencies, prosecution and defender offices, and legal service organizations continue to staff and hire at record numbers because litigation skills prepare students for all types of legal careers.
Taught by a faculty of experienced trial lawyers and judges, almost 75 percent of second and third-year law students enroll in this six-credit course.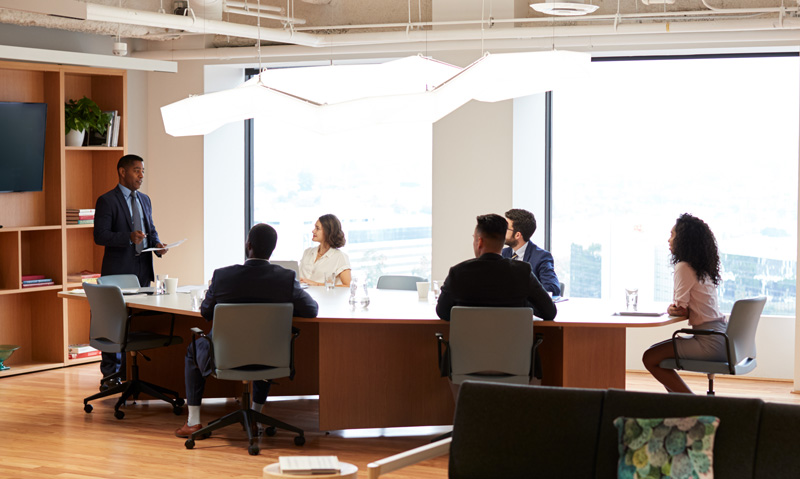 What are Litigation Skills?
Technical Litigation Skills Covered Include:
Theme/telling the story
Fact investigation
Pleadings
Discovery
Objections
Openings Statement
Closing Argument
Jury Selection
Witness and client interviewing
Direct and cross
Advanced and expert witness examination
Taking a deposition
Impeachment techniques
Write and argue motions
Complaints and answers
Laying foundation, introducing exhibits
Developing a theory of the case
Effectively dealing with evidentiary weaknesses
Preparing witnesses
Identifying what evidence matters and learning how to effectively introduce it
Career Skills Developed Include:
Arguing Effectively
Improve at framing arguments both in writing and verbally.
Understand and learn how to advocate from both sides effectively.
Anticipate and prepare for counter-arguments.
Effectively present your position in a non-litigation setting.
Communication Skills
Connect with people and communicate complicated ideas in a simple way.
Effectively present your position in a non-litigation setting.
Strengthening your Weaknesses
ALL lawyers have weaknesses. Part of being a great lawyer is recognizing those weaknesses and learning how to address them - Building Confidence.
Our professors individualize our students' training so that they grow as people and lawyers in training.
Litigation Skills are for EVERY Law Student
Litigation skills are learned, not inherent.
Any personality type can be developed into an effective litigator.
The most successful litigators are the most prepared and most willing to work.
Students willing to dive into the facts of a case and take the time to master the rules can succeed in a litigation career.

Learn Directly from Judges and Prominent Attorneys
Full-time faculty members direct the program, and outstanding adjunct faculty of more than 65 highly experienced trial attorneys and judges from both state and federal courts assist with the demonstrations, trial, and pre-trial courses.
Receive critique and feedback from sitting judges and practicing lawyers in small groups.
Meet prominent members of the local legal community. Network. Meet future mentors and employers.
Litigation Skills Leadership & Faculty
Jeannie M. Jontiff is the Acting Director of the Litigation Skills Program. The faculty of the program is comprised of experienced law firm partners, trial lawyers, federal and state judges, prosecutors, and public defenders who work closely with student presentations in simulated courtroom and law office situations.
Laura Adams
Rilwan Adeduntan
Richard Allen
Alex Alvarez
Robert Amsel
Hon. Antonio Arzola
Hon. Jerald Bagley (Ret.)
Ana Barnett
Steven P. Befera
David Bercuson
Hon. Gina Beovides
Hon. Stanford Blake (Ret.)
Hon. Beth Bloom
Laura Bonn
Eric Bustillo
Hon. Beatrice Butchko
Hon. Michael B. Chavies (Ret.)
Christopher Clark
Jeffrey M. Cohen
Hon. Marcia Cooke
Benjamin Daniel
David L. Deehl
Joseph DeMaria
Hon. Jason Dimitris
Hon. Ronald Dresnick (Ret.)
Hon. Pedro Echarte
Mark Eiglarsh
Hon. Joseph Farina (Ret.)
Tiffany Finger
Allyson FritzEdith Georgi
Maria P. Gonzalez
Hon. Jonathan Goodman
Alan J. Greenstein
Ken Hartmann
Alice Hector
David Heffernan
Kevin Hellmann
Celeste Higgins
Kathleen Hoague
Jennifer Hochstadt
Hon. Jacqueline Hogan Scola
David Hope
Hon. Paul C. Huck
Virginia Johnson
Jeanne Jontiff
Hon. Martin D. Kahn (Ret.)
Elizabeth Katzen
Hon. Carroll Kelly
Daniel Klein
Stephen Kramer
Hon. Ellen Leesfield (Ret.)
Guy Lewis
Hon. Jose Martinez
Miles McGrane
Matthew Menchel
Hon. Federico Moreno
Joseph Nascimento
Philip Nicholas III
Hon. John J. O'Sullivan
Stephanie Panoff
William Pearson
Kathleen Phang
Bonnie Phillips-Williams
Hon. Victoria Platzer (Ret.)
David Raben
Bonnie Riley
David Rothman
Hon. Nushin Sayfie
Thomas G. Schultz
Hon. Lourdes Simon
Hon. Samuel J. Smargon (Ret.)
Hon. Bertila Soto
Lee Stapleton
Sarah Steinbaum
Hon. John Thornton, Jr.
Hon. Edwin G. Torres
Brett Trembly
Harley Tropin
Diane M. Van Ness
Hon. Ellen Sue Venzer
Benjamin Widlanski
Become Practice Ready
Litigate a case from start to finish.
Receive immediate feedback after each performance.
The program culminates in a final trial where students bring together the skills they acquired throughout the semester and conduct a full mock trial before real jurors.
Gain the practical experience employers are looking for.
Earn a Scholarship
Top students who distinguished themselves through their hard work and talent are rewarded with generous scholarships (figures shown from 2020 award winners):
The Marco A. Vazquez Memorial Scholarship: $7,000
The scholarship was established in 1996 in memory of Marco A. Vazquez, a 1993 graduate of the school of law, and is awarded each semester to an academically qualified second- or third-year law student who has completed the Litigation Skills Program and who has demonstrated financial need. Preference is given to Cuban/American students.
The John M. Hogan Fund for Public Interest Litigation: $5,000
Awarded to memorialize John Hogan's life and legacy. The law firm of Holland & Knight established the John M. Hogan Fund for Public Interest Litigation at Miami Law to be used to provide scholarship assistance to Hogan Scholars—law students who are certified legal interns with a preference given to students who wish to be placed at Legal Services of Greater Miami or the Miami-Dade State Attorney's Office.
The Ervin A. Gonzalez Endowed Scholarship: $5,000
The scholarship is awarded to a student that has shown excellence in litigation skills.
The Richard L. Lapidus Endowed Memorial Scholarship Fund: $5,000
The scholarship is awarded to a student who has excelled in the Litigation Skills program and demonstrated a clear understanding of legal ethics.
The Daniel S. Pearson Endowed Scholarship: $4,500
The award is given to students who show great promise as trial lawyers and dedication to public service and the highest standards of professionalism.
The Litigation Skills Adjunct Faculty Scholarship: $4,000. The scholarship is awarded to a second- or third-year law student who has shown excellence in advocacy, professionalism, and civility in the Litigation Skills I class and demonstrated financial need. The faculty confer on the recommendations, and the final determination is made by the director of the Litigation Skills Program, in consultation with the dean.
The John F. Evans Memorial Scholarship: $3,500
The scholarship was established in 1989 in memory of John F. Evans, a criminal defense attorney, former deputy chief of the U.S. State Department's Miami Strike Force, and founding partner of the law firm of Zuckerman, Spaeder, Taylor and Evans. It is awarded each semester to a second- or third-year student who has expressed an interest in trial practice.
The Honorable Theodore Klein Endowed Scholarship: $3,000
Established in 2006 in memory of Theodore Klein, an outstanding lawyer, law professor, federal magistrate, and a leader among his peers. The scholarship is awarded each semester to a rising second or third-year law student who has demonstrated financial need, demonstrated ability and excellence in oral and written advocacy and has demonstrated a strong commitment to public service.
American Board of Trial Advocates: $1,000
Awarded each year to a student who has excelled in the Litigation Skills Program and has demonstrated the highest level of professionalism and civility.
The Honorable Stanford Blake Award: $500
The award is given to a second- or third-year student who has excelled in trial skills.
The Kozyak Tropin & Throckmorton Scholar
Established in 1995 by one of Miami's leading law firms, it is awarded to a minority law student who has completed Litigation Skills and has expressed an interest in trial advocacy.
The Thomas Ewald Memorial Award
This award is given each semester to the student in Litigation Skills who best exemplifies the devotion to high standards and ethical conduct followed by Tom Ewald.
Director's Book Award for Excellence in Litigation Skills
The award is given to a student(s) that shows great promise in trial advocacy.
For More Information
CONTACT INFORMATION
Litigation Skills Office
3rd Floor, A310
Kozyak, Tropin & Throckmorton Suite
Phone: 305-284-2303
E-mail: litskill@law.miami.edu
Litigation Skills Staff
Jeannie M. Jontiff
Acting Director
305-284-2303
j.jontiff@miami.edu
Lydia Sanchez
Senior Manager
305-284-3301
lsanchez@law.miami.edu
Yailin Nuñez
Program Assistant 
ynunez@law.miami.edu
Adys Pena
Program Assistant
305 284-2314
Axp1903@law.miami.edu