Thank you for joining us for the 46th Institute to learn the latest on key topics for attorneys and professionals involved
in real estate transactions, development, and finance.
Thursday & Friday, October 7 & 8, 2021
#BoyerCondo
HILTON WEST PALM BEACH
600 Okeechobee Boulevard
West Palm Beach, Florida, 33401
CLE & Certification Credits

APPROVED Florida Bar CLE:


18.0 general credits, including 1.0 in ethics, 1.0 in professionalism, and 1.0 in technology.
18.0 Certification Credits in Business Litigation, Real Estate and Condominium
& Planned Land Development Law.

 

Become a Sponsor

Sponsorship opportunities are available at several levels. Please download and complete the sponsorship form to indicate your level of support or contact:

Hakim Lakhdar
Director of Professional Legal Programs, University of Miami School of Law
Email: hlakhdar@law.miami.edu
Phone: 305-284-4345
Program Materials
Note: For Registrants Only
The password will be provided via conference email communications.
There will be no printed materials at the conference.

If you were not able to attend in-person, materials for the 46th Boyer Institute on Condominium & Cluster Development are now available for purchase.
Download Materials Fee with Video Download: $450.00
Purchase Materials  (Please allow 2-3 weeks for processing.)
PROGRAM: THURSDAY, OCTOBER 7, 2021
8:40 a.m.

Opening Remarks

William P. Sklar, J.D. '80
University of Miami School of Law
Coral Gables, Florida

8:45 - 9:45 a.m.

Recent Developments— Judicial Update

Michael J. Gelfand, Esquire
Gelfand & Arpe
West Palm Beach, Florida

9:45 – 10:45 a.m.

Legislative Update— 2021 Community Association Legislation

Joseph E. Adams, Esquire
Becker & Poliakoff, P.A.
Fort Myers, Florida

10:45 – 11:00 a.m.
Break
11:00 a.m. – 12:00 p.m.

Administrative Update

Julie Brown – Secretary
Florida Department of Business and Professional Regulation (DBPR)
Tallahassee, Florida

Carlos E. Aulet, Jr.
Division of Florida Condominiums, Timeshare and Mobile Homes
Tallahassee, Florida

Chevonne Christian
Division of Florida Condominiums, Timeshare and Mobile Homes
Tallahassee, Florida

Roxanne Mitchell
Division of Florida Condominiums, Timeshare and Mobile Homes
Tallahassee, Florida

Mahlon C. Rhaney, Jr.
Division of Florida Condominiums, Timeshare and Mobile Homes
Tallahassee, Florida

Spencer E. Hennings, JD '17, LLM '19
Florida's Condominium Ombudsman
Tallahassee, Florida

 

12:00 – 2:00 p.m.

Luncheon Roundtable of Condominium Chairs: Reform of Condominium
Operations Resulting From the Surfside Tragedy— Changes in Condominium
Association Law and Governance

Joseph E. Adams, Esquire
Becker & Poliakoff, P.A.
Fort Myers, Florida

Robert S. Freedman, Esquire
Carlton Fields
Tampa, Florida

Michael J. Gelfand, Esquire
Gelfand & Arpe
West Palm Beach, Florida

Steven H. Mezer, Esquire
Becker & Poliakoff, P.A.
Tampa, Florida

Margaret A. Rolando, Esquire
Shutts & Bowen LLP
Miami, Florida

William P. Sklar, J.D. '80
Carlton Fields
West Palm Beach, Florida

2:00 - 2:50 p.m.

Peace Treaties Between Community Associations and Developers— Construction Management; Assessments & Contributions; Developer Rights; Easements; Community Association Amenities and Services

Eric Appleton, Esquire
Appleton Reiss
Tampa, Florida

Christopher N. Davies
Esquire Dentons Cohen & Grigsby
Naples, Florida

Margaret A. Rolando, Esquire
Shutts & Bowen LLP.
Miami, Florida

2:50 - 3:40 p.m.

Repairs, Alterations and Improvement Projects to Common Areas and Common Elements— Obstacles to Address at the Onset

Alessandra Stivelman, Esquire, J.D. '08
Eisinger Law
Hollywood, Florida

Michael R. Kassower, Esquire
Frank Weinberg & Black, P.L.
Plantation, Florida

3:40 - 4:00 p.m.
Break
4:00 - 4:50 p.m.

Fair Housing Act Update— New Guidance and Interpretations

Steven H. Mezer, Esquire
Becker & Poliakoff, P.A.
Tampa, Florida

JoAnn Burnett, Esquire
Becker & Poliakoff P.A.
Fort Lauderdale, Florida

4:50 - 5:30 p.m.

Arbitration Update—Decisions, Procedures and Implementation of Statutory ADR Changes

Jane L. Cornett, Esquire
Becker & Poliakoff, P.A.
Stuart, Florida

Mahlon C. Rhaney, Jr.
Division of Florida Condominiums, Timeshare and Mobile Homes
Tallahassee, Florida

6:00 - 7:00 p.m.
Reception
PROGRAM: FRIDAY, OCTOBER 8, 2021
9:00 - 10:30 a.m.

Community Association Emergency Powers—New Legislation—Board Authority and Liability; Access Limitations; What We Have Learned from the Pandemic and Surfside Disaster

Laura Manning-Hudson, Esquire, J.D. '97
Siegfried Rivera
West Palm Beach, Florida

Shawn G. Brown, Esquire
Kaye Bender Rembaum
Tampa, Florida

Louis E. Goldman III, Esquire
Florida Realtors
Tallahassee, Florida

Allison L. Hertz, Esquire
Kaye Bender Rembaum
Palm Beach Gardens, Florida

10:30 - 10:45 a.m.
Break
10:45 - 11:35 a.m.

Cryptocurrency in Condominiums and Other Real Estate Transactions— Viability, Security Issues, and Counsel Ethical Responsibilities

Alexander Dobrev, Esquire
Lowndes Drosdick
Orlando, Florida

11:35 a.m. – 12:30 p.m.

Meeting with the "Division"— Florida Department of Business and Professional Regulation

Moderator:

William P. Sklar, J.D. '80
Carlton Fields
West Palm Beach, Florida

Panelists:

Carlos E. Aulet, Jr.
Director Division of Florida Condominiums, Timeshares and Mobile Homes
Tallahassee, Florida

Chevonne Christian
Division of Florida Condominiums, Timeshare and Mobile Homes
Tallahassee, Florida

Roxanne Mitchell
Division of Florida Condominiums, Timeshare and Mobile Homes
Tallahassee, Florida

Mahlon C. Rhaney, Jr.
Division of Florida Condominiums, Timeshare and Mobile Homes
Tallahassee, Florida

Spencer E. Hennings, JD '17, LLM '19
Florida's Condominium Ombudsman
Tallahassee, Florida

 

12:30 - 2:20 p.m.

Lunch Meeting of the Florida Bar Condominium and Planned Development Committee

Joseph E. Adams
Becker & Poliakoff, P.A.
Fort Myers, Florida

Margaret A. Rolando
Shutts & Bowen LLP
Miami, Florida

2:20 – 3:10 p.m.

The Clash of Commercial and Residential—Avoiding Major Issues When Commercial Units are Embedded in Residential Communities

Robert S. Freedman, Esquire
Carlton Fields
Tampa, Florida

William P. Sklar, J.D. '80
Carlton Fields
Tallahassee, Florida

3:10 – 4:00 p.m.

The State of Community Association Collections—New Requirements and Strategies; Pandemic Effects on Foreclosures and Evictions

Telese Brown McKay, Esquire, J.D. '99, LL.M. '00
Icard Merrill
Sarasota, Florida

Alan Schwartzseid, Esquire
Clayton & McCulloh, P.A.
Maitland, Florida
Join the conversation! #BoyerCondo
We are Grateful to Our 2021 Sponsors
PLATINUM & DAY ONE RECEPTION SPONSOR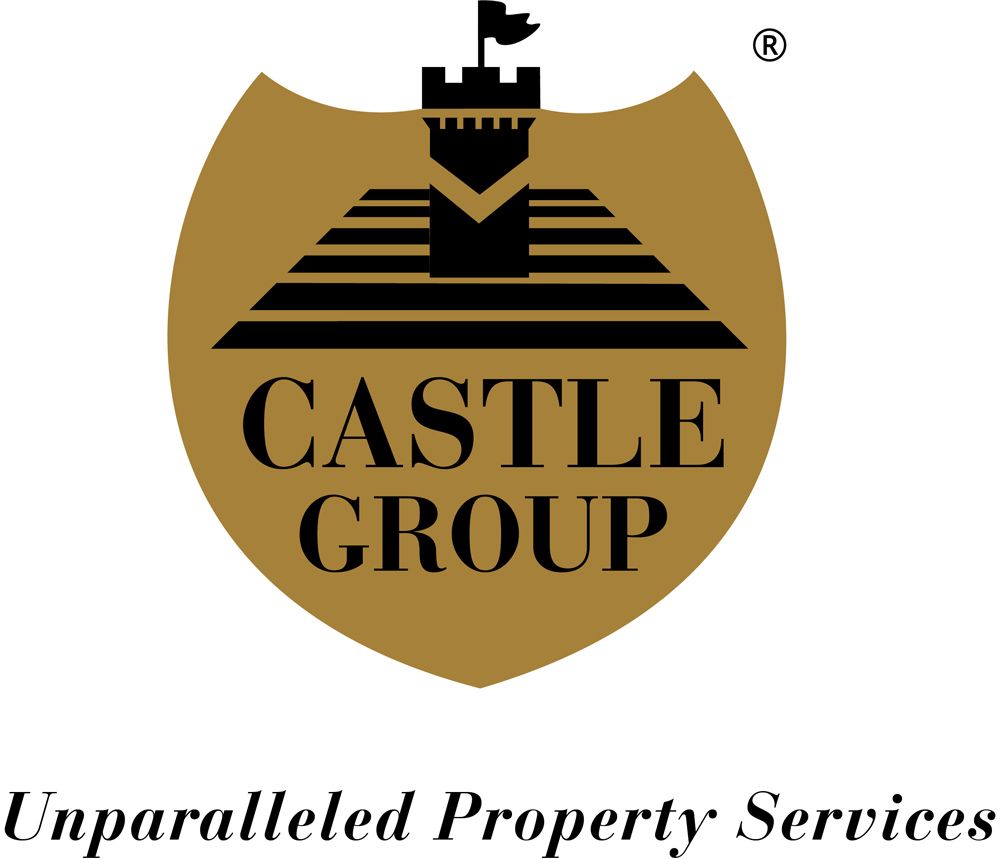 GOLD
 
SILVER & DAY ONE LUNCHEON CO-SPONSOR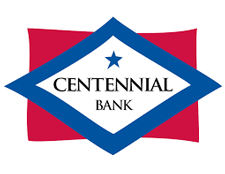 SILVER