Build Your Expertise in the Most Dynamic Real Estate Market in the U.S.
Miami Law offers a robust curriculum in real estate taught by faculty recognized as leaders in a field that covers land use, housing, and commercial real estate, as well as the environmental and tax implications. Begin by gaining a fundamental understanding of property development and investment, then specialize by pursuing courses in our top-ranked Real Property Development LLM program. Our students gain hands-on experience by representing clients in our Affordable Housing Practicum and Tenants' Rights Clinic.
Whatever your aspirations, Miami Law prepares you to practice real estate law in law firms, companies, corporate law departments, state and federal government agencies, in financial institutions such as banks, or in the affordable housing field. Miami's booming real estate market coupled with our longstanding ties to the local real estate market, offers exceptional career-building opportunities in local, national and global markets, making it the ideal location to begin your legal career. Learn real estate law in a dynamic environment and home to some of the country's most creative architects, real estate developers, builders, and lawyers.
Some Facts about Miami and Miami Law: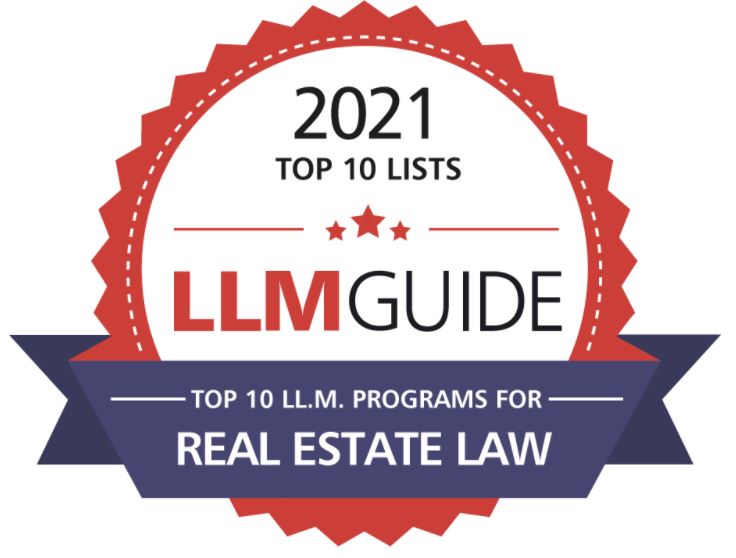 ---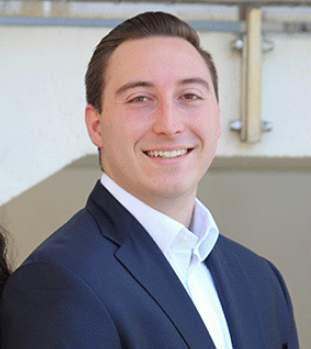 "The Affordable Housing Practicum exposed me to many different areas of the law, including transactional real estate, corporate law, and tax. This exposure gave me the experience necessary to take on more complex assignments during my clerkship, like drafting various condominium formation documents, merger documents, a general contractor agreement, a commercial lease, an answer to foreclosure complaint, a response and offer of settlement to HUD." 
Gary McPherson, J.D./LL.M. '18 in Real Property Development 
Development Manager, Atlantic / Pacific Communities 
Fort Lauderdale, FL 
---
Courses*
Affordable Housing
ARGUS Software
Business Litigation
Coastal Law
Commercial Real Estate Leasing 
Condos, Co-Ops, and Planned Unit Developments I and II
Conservation, Tourism and Development
Construction Law 
Construction Projects
Contracts
Developing Affordable Housing
Distressed Property Workouts 
Drafting, Design, and Construction Documents
Environmental Regulation of Real Property 
Financial Analysis of Real Estate Transactions 
Gaming Law
Hospitality Law
Housing Discrimination
Insurance Law
Islamic Legal System
Jewish Law and Talmud

Land Securities and Finance
Latin American Contracts
Law of Green Buildings
Mortgage Law
Negotiation Skills
Planning and Zoning
Problem-Solving in Real Property Development
Property I and II
Property Transactions
Real Estate Development
Real Estate Documents
Real Estate Project Development
Real Estate Tax
Real Estate Transactions
Securitization of Real Estate
Space Law
State and Local Government
Title Insurance
Transactional Lawyering: Negotiating and Drafting Contracts
Trusts and Estates
Urbanism, Capitalism, and Development
Wetlands Regulation and Real Property
Academic Programs and Concentrations
Concentration in Business Compliance and Sustainability
Concentration in Litigation and Dispute Resolution
Concentration in Social Justice and Public Interest
Environmental Law Program
Clinics and Practicums  
Affordable Housing Practicum 
Environmental Justice Clinic
Tenants' Rights Clinic
"The Environmental Justice Clinic made me realize how much I like litigation, which I was able to continue i[in summer 2020] while I interned for the Department of Justice. Most importantly, the EJC helped me learn that as a lawyer you can be a part of the community. I was able to see how important that relationship is firsthand."
Natalie Cavellier, J.D./LL.M. '21 in Real Property Development
Attorney, Rural Property Rights
Braun and Gresham, PLCC
Austin, TX
---
Joint Degrees
J.D./LL.M. - Real Estate/Property Development
J.D./M.B.A. - Business Administration 
J.D./M.B.A. + LL.M. in Real Estate/Property Development
International Opportunities
Partnership with University of Vienna Real Estate and Residential Property LLM/MSL 
International Exchange Programs - Miami Law also offers 25+ study abroad options in 13 countries where students can study social justice and public interest law from different legal perspectives.
---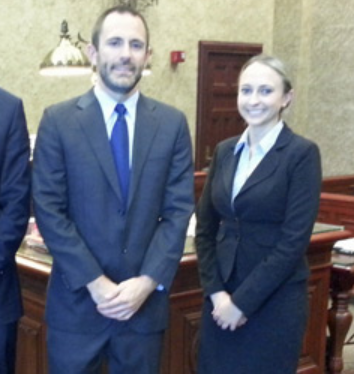 "My favorite experience in law school [was] my time at the Tenants' Rights Clinic, having the ability to help someone who is losing their home, the place where they have lived and watched their children grow up, is one of the most rewarding experiences that I have ever had." 
Alison Rioux, J.D. '17 (Pictured right with Tenants' Rights Clinic director Jeffrey Hearne)
Director of Operations, Azcon Construction Inc.
Toronto, Ontario, Canada 
---
Extracurricular Opportunities 
STUDENT ORGANIZATIONS
Business Law Society
International Arbitration Society
International Law Society
Real Estate, Probate, and Trust Law Society 
LAW JOURNALS
Business Law Review 
Inter-American Law Review 
International and Comparative Law Review 
Race & Social Justice Law Review 
University of Miami Law Review
Externships and Internships**
AB Capstone (New York, NY)
Akerman LLP
Alvarez Arrieta & Diaz-Silveira LLP 
American Liver Foundation
Berger Singerman LLP
Bilzin Sumberg Baena Price & Axelrod LLP
Broward County Attorney's Office, Finance, Real Property, and Housing Development
Carlton Fields P.A.
City of Miami, Office of the City Attorney
Everstream Solutions (Cleveland, OH)
Fortune International Group
Goldman Properties
Greenberg Traurig, P.A.
Greenspoon Marder LLP
Hinshaw & Culbertson LLP (Chicago, IL)
Hogan Lovells

Holland & Knight LLP
Hughes Hubbard & Reed LLP
Jones Day
Katz Barron
Legal Services of Greater Miami, Inc.
Miami Beach Community Development Corporation
Mombach, Boyle, Hardin & Simmons, P.A.
Rennert Vogel Mandler & Rodriguez P.A. 
Sacher Zelman Hartman, P.A.
Sherman & Howard LLC (Atlanta, GA)
Shutts & Bowen LLP
Siegfried, Rivera 
Stearns Weaver Miller
Tenzer Arrieta PLLC 
The Related Group
TSG Group
"I enjoyed being exposed to different real estate laws and perspectives, best practices, and real cases, all of which has expanded my capacity to execute with judgment, knowledge, and confidence."
Marcela Camargo, LL.M. in Real Property Development '16
Almacenes Exito, S.A. (largest retail company in South America)
Jefe Jurídico Inmobiliario / Chief Real Estate Officer
Envigado, Colombia
---
Faculty Experts
The faculty teaching Real Estate Law and Real Property Development courses are among the most prominent and respected authorities and practitioners in the field - all subject matter experts, partners and managing partners of prominent law firms, general counsels of major real estate companies from across the U.S., and leading municipalities' attorneys. 
Brian S. Adler: Land use, zoning and permitting in the development process
Ross J. Altman: Construction law, drafting and negotiation of architect's and contractor's contracts
Suzanne M. Amaducci-Adams: Hospitality, marina and hotel acquisition, finance and development 
Ralph B. Bekkevold: Real estate, finance, banking, workout and business transactions
Charles Bohl: Mixed-use development and the public process for planning and community design 
Joni Armstrong Coffey: Land use and entitlements, development, local government advocacy, public-private partnerships, and government contracts
Anthony De Yurre: Land use and zoning, large scale mixed-use development, and public private partnerships
Shahrzad Emami: Affordable Housing and Community Development 
Jason S. Gibson: Retail, office, and industrial leasing 
John Halula: Mortgages, syndicated loans and other financing
Joseph D Harbaugh: Negotiation skills
Jeff Hearne: Director, Tenants' Rights Clinic
Joseph Hernandez: Acquisitions, development, financing, leasing, and joint ventures
Lauren M. Hunt: Land security and finance transactions
Amir A. Isaiah: Receivership, fiduciary services, and litigation 
Michael T. Lynott: Commercial leasing
Betsy McCoy: Developer's counsel, business and commercial litigation
Thomas F. Nealon III: Bankruptcy, creditors' rights litigation, REMIC tax matters, real estate purchase and sale transactions
Howard E. Nelson: Environmental law, wetland matters including issues related to protected and sensitive wetlands, preservation efforts and enforcement defense
Marshall R. Pasternack: Real estate tax, limited partnerships, joint ventures 
Patricia Redmond: Bankruptcy, insolvency, restructuring, and Director, Bankruptcy Clinic
Franchesca Rhodis: End-buyer closings for large condominium projects, document drafting 
Vivian N. Rodriguez: Real estate tax law 
Steven Siegfried: Construction law 
"Miami Law was not only the first to provide a graduate-level program in real estate, finance, and development, but it has evolved into the leading real estate graduate law program in the nation." 
William Sklar, J.D. '80
Adjunct Faculty, Robert Traurig-Greenberg Traurig LL.M. in Real Property Development 
Director, Miami Law Ralph E. Boyer Institute on Condominium Law  
Of Counsel, Carlton Fields
Task Force Chair, Florida Condominium Law and Policy on Life Safety
William P. Sklar is an expert in planning, drafting, and the development of residential, commercial, and complex mixed-use condominiums and planned developments.
---
University of Miami Graduate School Partnerships
Our interdisciplinary approach to teaching enables law students to learn the perspectives of the architect and the business side of a real estate development project through a unique collaboration with our premier graduate schools. Students partaking in our Real Estate Development Workshop paired up with students from the Masters of Real Estate Development + Urbanism (MRED+U) program out of the School of Architecture and with students from the Business School and the College of Engineering. They  work jointly with architectural, design, engineering, and business students, each contributing within their area of expertise to develop plans for real estate sites.   
Fellowships and Scholarships
Greenberg Traurig Fellowship Program - Eligible students can apply for a fellowship and if accepted have the opportunity to do a one-year, full-time Fellowship at GreenbergTraurig, LLP to gain work experience and specific training in the real estate practice area. Although not guaranteed, fellowships often turn into permanent job placements.  
Swire Scholars - Students in the Real Property Development LL.M. program can apply for the premier networking opportunity to become a Swire Scholar for the annual Real Estate Impact Conference. This invitation-only conference is organized by the University of Miami School of Architecture and the Miami Herbert Business School and brings together more than 500 industry leaders at the Four Seasons Hotel in downtown Miami. Swire Scholars receive complimentary registration to attend the conference, and participate in a private luncheon with real estate advisory board members from the Architecture, Business and Law schools. 
Conferences, Lectures, Centers
Real Estate Impact Conference: each year our students have the opportunity to apply to be Swire Scholars and participate in the annual Real Estate Impact Conference hosted by the University of Miami. The annual conference is an invitation-only gathering of the most prominent national and international real estate industry leaders talking about cutting-edge issues in commercial and residential real estate. In addition to panel discussions and networking sessions, students are able to interact with close to 100 prominent real estate professionals who are members of the University of Miami Real Estate Advisory Board.  
Ralph E. Boyer Institute on Condominium and Cluster Development  – Our students are invited yearly to participate in the Ralph E. Boyer Institute on Condominium and Cluster Development, one of the leading conferences on current issues affecting condominiums and planned developments.   
U-Talk Real Estate Lecture Series - this is an initiative of the Advisory Boards from University of Miami's School of Architecture MRED+U Program, Miami Herbert Business School Real Estate Programs, and Miami Law's LL.M. in Real Property Development, and features in-depth conversations with influential leaders on the transformations currently reshaping every sector of the real estate industry.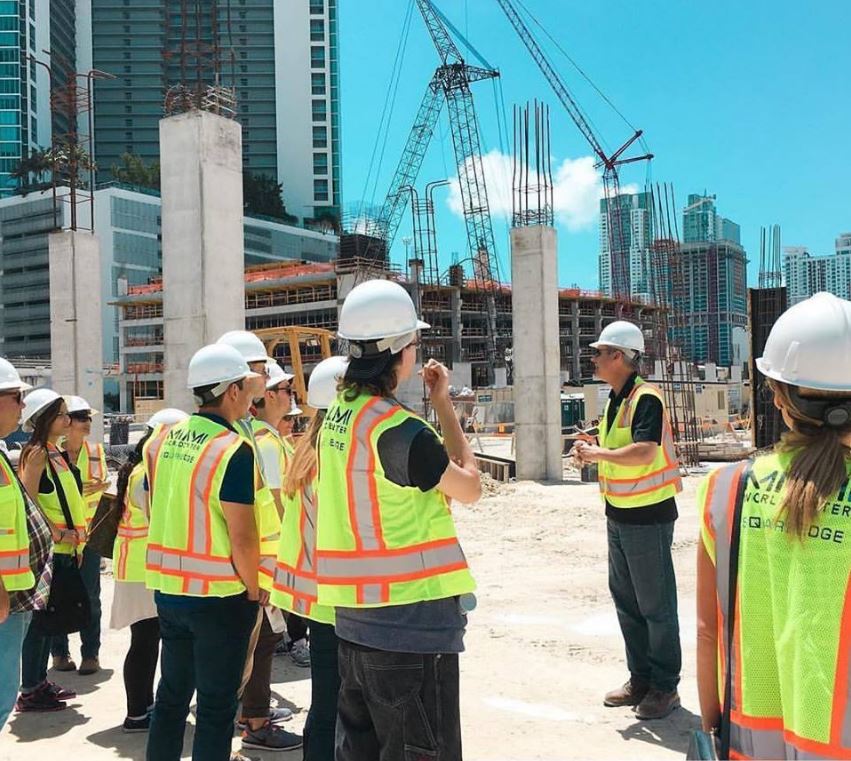 Site Visits 
Through site visits to real estate projects, students gain first-hand knowledge from the various perspectives of participants, including experts in zoning, environmental issues, architects, developers, lenders or tenants. 
Speed Networking: Our students are regularly invited to exclusive speed networking events with real estate industry leaders.  
Roundtables: Students from Miami Law, Miami's School of Architecture, and Miami's Business School regularly gather with industry leaders in small roundtable settings and discuss topics of interest such as Technology in Real Estate, Entrepreneurship, Land Use & Zoning, Marketing, Glass Ceiling/Life Balance Issues, and many others.  
Commercial Real Estate Women: Initially founded to bring together women in real estate, today CREW Network is the premier business network for real estate professionals of all genders, with over 12,000 members worldwide. In partnership with its Miami chapter of CREW (Commercial Real Estate Women) we annually co-host a UCREW event that brings together real estate industry professionals and students for conversation and networking. 
Guest Speakers and Panelists: Throughout the year guest lecturers and panelists from across the country visit classes or participate in special sessions to discuss cutting edge real estate issues and give students the opportunity to ask questions and apply the knowledge they are acquiring in the classrooms to real life situations. 
*Course list is not exhaustive and does not set out a path of study.
**List is not exhaustive and is intended to provide examples of past externships and internships.