Carve Your Own Path and Follow Your Passion
The field of human rights law encompasses a wide array of topics. Miami Law students can pursue their own niche with our vast interdisciplinary offerings and complement their study of human rights law with courses in constitutional law, criminal law, family law, immigration law, international law, real estate law, and social justice and public interest law. Students learn to use the law to advance the rights of individuals and communities—from our own backyard in Miami to locations across the globe. Our students have a plethora of opportunities to gain hands-on advocacy experience. With our Human Rights Program and robust Human Rights Clinic and several other clinics and practicums directly addressing human rights issues, Miami Law allows its students to represent populations in need as part of their upper-level work. Given its large immigrant population and socioeconomic diversity, Miami provides an ideal setting to springboard your legal career in the United States or abroad. Students also gain access to our deep network of human rights lawyers, advocates, and scholars. 
Some Facts about Miami and Miami Law:
See all Miami Law Human Rights Law news.
---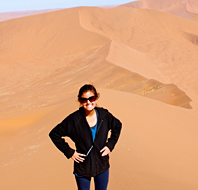 "The courses and experiences offered at the University of Miami School of law prepared me to work on international law and policy issues, with a focus on health and human rights law. The International Law LL.M. programme, the Human Rights Clinic, the International moot court programme, and the HOPE Public Interest Resource Center offer students rich opportunities to understand current and complex human rights issues, and directly apply new skills through litigation, advocacy, and other tools with the support of experienced professors. For me, the experiences at UM law helped lead to a career using law and policy to work towards improving access to quality health services for vulnerable populations in lower resourced countries facing significant health challenges. UM law has much to offer those who aim to work in both international and domestic forums."
Drew Aiken, J.D./LL.M. in International Law '12 [pictured in Miami Law's 2010 Namibian neutral trial observers' program] 
Health Policy Advisor, Médecins Sans Frontières (Doctors Without Borders) 
Lilongwe, Malawi
---
Courses*
Affordable Housing
Business and Human Rights
Children and the Law
Civil Rights Litigation
Climate Change and Human Rights
Constitutional Law I, II, and III
Cross-Cultural Collaboration
Cuba: Law, Policy, and Transition
Death Penalty in Decline
Death Penalty Litigation
Developing Affordable Housing
Disability Law
Employment Discrimination
Employment Law
Federal Indian Law
Human Rights
Gender Violence, Social Justice, and the Law
Habeas Corpus
Housing Discrimination
Human Rights and the Environment
Human Trafficking
Immigration, Ethnicity, and Public Policy
Immigration Law

Immigration Law and Policy
International Criminal Law
International Economic Law
International Human Rights Law
International Human Rights Lawyering and Advocacy
International Law
International Treaties
Legal Advocacy and Same-Sex Marriage
Mental Health Law
Philosophies of Sentencing
Policing the Police
Race and Economic Justice
Race and the Law Race, Class, and Power: The #BlackLivesMatter Movement
Sexuality, Gender Identity, and the Law
Slavery and Commercial Law
Social Impact Advocacy
Torture and the Law
Treaty Interpretation
UN Negotiations
Voting Rights and Election Law
Wrongful Convictions
Academic Programs and Concentrations
Human Rights Program
D.C. Semester in Practice Program
Concentration in Litigation and Dispute Resolution
Concentration in Social Justice & Public Interest 
Concentration in Immigration, Asylum, and Citizenship Law 
---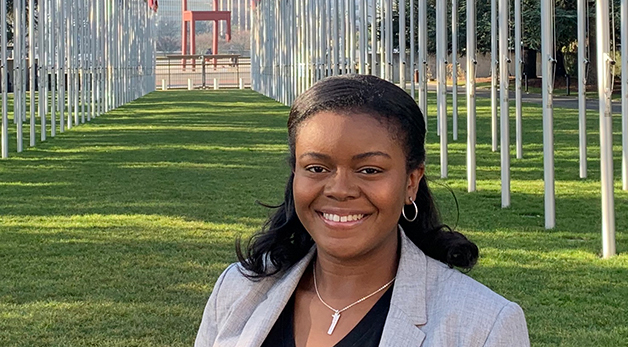 "Being a part of the Human Rights Clinic honed not only my oral and written advocacy skills, but it opened my eyes to the wide-range of opportunities available to law students interested in public interest work." 
Gabrielle Wynn, J.D. '20 
Fellow, Washington Lawyers' Committee for Civil Rights and Urban Affairs 
Washington, D.C. 
Clinics and Practicums
Joint Degrees  
J.D./LL.M. - International Law
J.D./M.P.A. - Public Administration 
J.D./M.P.H. - Public Health
J.D./M.S.Ed. - Law, Community and Social Change
International Opportunities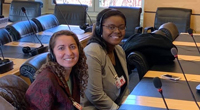 International Advocacy with The Human Rights Clinic (PICTURED: Professor Tamar Ezer and Gabrielle Wynn, J.D. '20 participate in Estonia's review before the UN Committee on Economic, Social, and Cultural Rights in Geneva, Switzerland.) Students engage with the United Nations, Inter-American Court and Commission on Human Rights, European Court of Human Rights, African Court on Human and Peoples' Rights, and other tribunals.
International Moot Court Program: The only one of its kind in the U.S., Miami Law offers a unique and comprehensive International Moot Court Program in which students travel and compete, in Spanish and English, in competitions around the world. Students advocate the different sides of a case and analyze the problem, identify the legal issues, research the law, write the briefs and orally present it to a tribunal. There are opportunities to particulate in human rights moot court competitions, these have included:
Inter-American Human Rights Moot Court
Price Media Human Rights Moot Court
International Criminal Court Moot
International Exchange Programs - Miami Law offers 25+ study abroad options in 13 countries where students can study human rights such as the program with Comillas Pontifical University in Madrid, Spain, know for human rights law.
Extracurricular Opportunities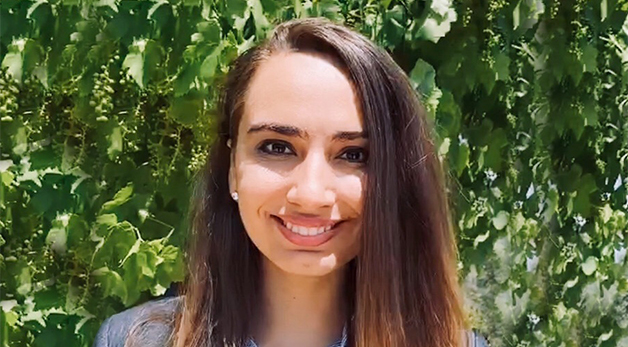 "The Human Rights Clinic enabled us to prepare a well-thought out submission to the United Nations with a tight turnaround and bring attention to the critical issue of punitive drug policy's harmful effects on a population that is often stigmatized and dehumanized. I hope to continue to use knowledge gained through the Human Rights Clinic to advocate for those who are most vulnerable in our society."
Gita Howard, J.D. '21
Human Rights Accountability Fellow, Human Rights First
Washington, D.C.
 
---
Externships and Internships** 
AICES' Family Detention Services Program (Karnes City, TX)
ACLU (New York, NY and Atlanta, GA)  
ACLU of Florida, LGBTQ+ Rights Division
American Bar Association Commission on Immigration (Washington, DC)
Americans for Immigrant Justice
Anti-Defamation League (New York, NY)
Capital Appeals Project (New Orleans, LA)
Capital Area Immigrants' Rights Coalition (Washington, DC)  
Center for Children's Law and Policy (Washington, DC) 
Center for Reproductive Rights (New York, NY)
Centro de los Derechos del Migrante (Mexico City, Mexico)
Centro de Estudios Legales y Sociales - CELS (Buenos Aires, Argentina)
Children's Law Center (Washington, DC)
Council for Children's Rights (Charlotte, NC)
Equal Rights Advocates (San Francisco, CA) 
FairVote (Washington, DC)
Florida Department of Children and Families
Florida Department of Health
Florida Immigration Advocacy Center
Florida Justice Institute
German Institute for Human Rights (Berlin, Germany)
Human Rights First 
Inter-American Commission on Human Rights (Washington, DC) 
International Criminal Court (The Hague, Netherlands)  
International Criminal Tribunal for Rwanda (Arusha, Tanzania)
Lambda Legal (New York, NY) 
Legal Aid (Raleigh, NC) 
Miami-Dade Legal Aid
Miami-Dade School Board
Michigan Immigrant Rights Center (Kalamazoo, MI)
National Women's Law Center (Washington, DC) 
Refugee and Immigrant Center for Education and Legal Services (Washington, DC)
Robert F. Kennedy Human Rights
Texas Civil Rights Project (Austin, TX)
The Arc National Center on Criminal Justice and Disability (Washington, DC)
United Nations (New York, NY)
United Nations Development Fund for Women (London, United Kingdom)
United Nations High Commissioner for Refugees in Lebanon (Beirut, Lebanon)
U.S. Commission on International Religious Freedom (Washington, DC)
U.S. Department of Education, Office for Civil Rights (Atlanta, GA)
U.S. Equal Employment Opportunity Commission
Young Center for Immigrant Children's Rights (Chicago, IL)
---
"The Human Rights Clinic was the best professional and academic experience of my law school career. As a law student, I testified at an American Bar Association Hearing on Stand Your Ground laws, traveled to Geneva to speak before the United Nations, and provided opening remarks at a hearing before the Inter-American Commission on Human Rights."

Charlotte Cassel, J.D. '14 
Director of Strategic Partnerships at Health Information Project (HIP), Inc. 
Miami, FL 
---
Faculty Experts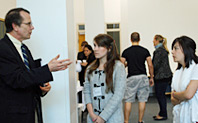 (PICTURED: Professor Stephen Schnably exchanging ideas with students from the Universidad Pontificia Bolivariana in Medellin, Colombia, visiting for a human rights colloquium.)
David Abraham, Professor of Law Emeritus
Paula Arias, Lecturer in Law; Director, International Moot Court Program
Caroline Bettinger-Lopez, Professor of Law; Director, Human Rights Clinic; Faculty Chair, Human Rights Program
Caroline Bradley, Professor of Law; Dean's Distinguished Scholar; Associate Dean for International and Graduate Programs
Donna K. Coker, Professor of Law; Dean's Distinguished Scholar
R. Denisse Córdova Montes, Practitioner in Residence, Human Rights Clinic & Lecturer in Law
Caroline Mala Corbin, Professor of Law; Dean's Distinguished Scholar
Andrew Elmore, Associate Professor of Law
Tamar Ezer, Associate Director, Human Rights Clinic; Faculty Director, Human Rights Program; Lecturer in Law  
Mary Anne Franks, Professor of Law; Michael R. Klein Distinguished Scholar Chair
Elizabeth M. Iglesias, Professor of Law
Robert Latham, Associate Director, Children and Youth Law Clinic; Lecturer in Law
Marni Lennon, Assistant Dean, Public Interest and Pro Bono; Director, HOPE Public Interest Resource Center; Lecturer in Law
Romy Lerner, Associate Director, Immigration Clinic; Lecturer in Law
JoNel Newman, Professor of Clinical Legal Education; Director, Health Rights Clinic
James W. Nickel, Professor of Law and Philosophy Emeritus
Bernard Oxman, Richard A. Hausler Professor of Law
Jessica Owley, Professor of Law; Faculty Director, Environmental Law Program
Bernard P. Perlmutter, Professor of Law; Co-Director, Children and Youth Law Clinic
Madeleine Plasencia, Visiting Professor of Law/Scholar
Ileana Porras, Senior Lecturer
Pablo Rueda Saiz, Associate Professor of Law
Gabriel Scheffler, Associate Professor of Law
Stephen J. Schnably, Professor of Law
Rebecca Sharpless, Professor of Law; Director, Immigration Clinic
Kele Stewart, Associate Dean, Experiential Learning; Professor of Law; Co-Director, Children and Youth Law Clinic 
Irwin P. Stotzky, Professor of Law
Melissa Gibson Swain, Associate Director, Health Rights Clinic; Lecturer in Law
Craig J. Trocino, Director, Innocence Clinic; Lecturer in Law
Marcia Narine Weldon, Director, Transactional Skills Program; Faculty Coordinator, Business Compliance & Sustainability Concentration; Lecturer in Law
Conferences, Lectures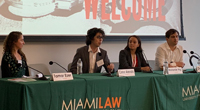 Renowned human rights scholars, lawyers and advocates from around the world regularly visit Miami Law, giving public lectures, attending conferences and meeting with students and faculty. Miami Law faculty and the student-led Human Rights Society further organize various human rights events each semester. (PICTURED: Professor Tamar Ezer, Conor Arevalo, J.D. '21 Melanie Ng, J.D. '21 David Stuzin, J.D. '21 present at the Petty Offenses Symposium: Challenging Criminalization of Poverty and Marginalization.)
Sample past Human Rights Symposia and Conferences have included:
International Law & COVID-19- April 12, 16 2021 
Petty Offenses: Challenging Criminalization of Poverty, Marginalization, and Gender Non-Conformity- September 20-21, 2019 
Defending the Human Rights of Migrants Lecture Series 
A New Kind of "War on Poverty" – The Trump Administration's Policies Toward Vulnerable Immigrants - February 18, 2020 
Careers in Crimmigration - January 22, 2020 
Family Separation and Immigration Detention in the US - November 7, 2019 
SB 168: Florida's New Anti-Immigrant Law - September 16, 2019 
Gender Justice in the Americas: A Transnational Dialogue on Sexuality, Violence, Reproduction & Human Rights- February 23-25, 2011
See all current and past Human Rights Program Events.
Centers
HOPE Public Interest Resource Center - Home to many opportunities to do human rights work nationally and internationally, HOPE also regularly hosts information sessions on landing a job, fellowship or internship in the public interest and in human rights and supports students looking to work in the area of human rights and offers these programs: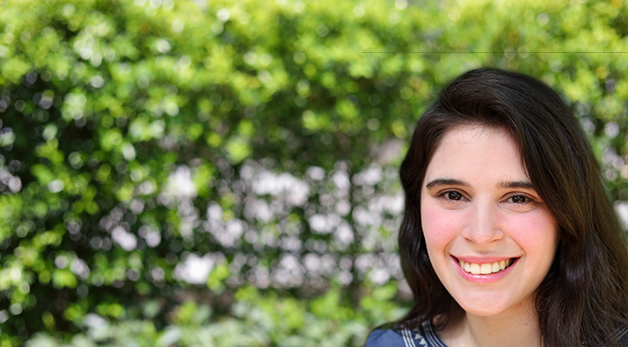 "Miami Law, first and foremost through the HOPE Public Interest Resource Center, has given me the ability to fund life-changing fellowships both my summers in law school. Without that funding, I would have never been able to do the work I did. I also gained irreplaceable experience from both the Human Rights and Immigration clinics, especially the Time's Up Project that took me out of the law school and into different parts of Miami-Dade County, working alongside community advocates. Of course, nothing beats having experience with real clients."  
Alexis Bay, J.D. '20 
Fellow, Texas Civil Rights Project 
Austin, TX
---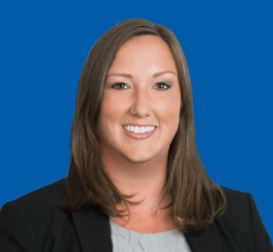 My participation in the Human Rights Clinic was an important part of my education at Miami Law and has helped position me to work as a lawyer in a range of different spaces. Not only did I have the opportunity to work with and learn from incredible instructors and colleagues, I had the privilege of collaborating with members of diverse communities and made lasting connections with networks of legal professionals. While doing global human rights work on HIV and gender as a fellow at Georgetown Law's Women's Law and Public Policy Fellowship, I was able to use the substantive knowledge, interpersonal skills, and experience and understanding of international institutions and processes that I gained through my study of human rights at Miami Law. The Human Rights Clinic also helped me develop critical thinking, legal writing, and organizational skills that I have used during my judicial clerkships and continue to use in my current position in private practice, where I focus on appellate and constitutional law.
Rachel A. Oostendorp, J.D. '13 
Attorney at Law, Carlton Fields 
Miami, FL
*Course list is not exhaustive and does not set out a path of study.
**List is not exhaustive and is intended to provide examples of past externships and internships.