Criminal Justice Advocacy – Complexity Beyond the Courtroom 
Miami Law provides comprehensive training in both state and federal courts for an aspiring prosecutor, criminal defense lawyer or for those who want to focus on criminal justice reform and policy. Miami is home to a nationally recognized Public Defender's office, State Attorney's Office, and several Federal/State agencies specializing in all areas of criminal law. Miami Law students have direct opportunities with these agencies through our Externship and Litigation Programs. Students can delve deep into the penal code and become practice-ready through our Death Penalty Practicum, Criminal Justice Policy Reform Practicum, and Innocence, Children & Youth Law, Human Rights and Immigration clinics. In addition, students in Miami Law's highly acclaimed Litigation Skills Program engage in rigorous, hands-on training providing them with practical skills and invaluable courtroom experience. It is no surprise Miami Law received an "A" ranking for Criminal Law in Pre-Law Magazine in fall 2019 and fall 2020.
---
"I find helping people who are in trouble to be incredibly rewarding. If you see what wrong has been done to people in the past, you make an even greater concerted effort to look under every stone in a case. This career requires you to be versatile and learn other disciplines outside of criminal law. For example, you must continually learn about new advances in science and technology, such as the process of digital storing and downloading of evidence. You have to continually work to stay current."  
Mike Klinkosum, J.D. '95  
Certified Specialist in Criminal Law and Criminal Trial Advocacy, Tin Fulton Walker & Owen 
Raleigh, NC 
 
---
Courses*
Administrative Law 
Advanced Criminal Evidence Workshop  
Comparative Criminal Justice  
Criminal Justice Policy Reform Seminar 
Criminal Procedure 
Criminal Procedure Adjudication  
Criminal Prosecution and Defense Lawyering: Situational Ethics in the Adversarial System of Justice 
Florida Criminal Procedure  
Florida Post-Conviction Procedure 
Human Trafficking 
Images of Evil in Criminal Law 

International Criminal Law 
Introduction to Death Penalty Litigation 
Litigation Skills I - Criminal 
Litigation Skills II - Advanced Criminal 
Migration and Immigration Policy and Law Reform 
Removal and Asylum 
Selected Problems in Criminal Law and Procedure 
Substantive Criminal Law  
The Criminalization of Homelessness: Couses, Policy and Practical Lawyering 
The Death Penalty as a Legal and Societal Phenomenon 
Clinics/Practicums 
Students who participate in any of the Law School's clinics have the opportunity to work on cases that expose them to a wide variety of legal, ethical, strategic, and public policy issues that arise in the practice of criminal law.  Hear about experiences in clinics on YouTube.
Children & Youth Law Clinic 
Human Rights Clinic 
Immigration Clinic 
Innocence Clinic
Criminal Justice Policy Reform Practicum 
Cyber Civil Rights Initiative Practicum 
Death Penalty Practicum 
Why Study Criminal Law in Your First Year?
All students receive an immediate grounding in their first year by studying Criminal Procedure and how the Constitution and criminal justice system regulate government investigation of crime. The other basic course in the area, Substantive Criminal Law, is offered as an elective to both first-year and upper-level students.
Once students have a basic grounding, Miami Law offers a wide range of courses from seminars that bring students into contact with leading criminal law scholars across the country to clinics where students become involved in helping represent defendants facing wrongful conviction.
Students can further immerse themselves in criminal justice law, policy, and practice through taking seminars that bring students into contact with leading criminal law scholars across the country to participating in clinics, lectures, and student groups.
---


"I have been able to grasp complex issues because of the criminal law and criminal procedure courses that I have taken. The skills that I learned in the Litigation Skills program allowed me to be able to follow many fast paced pre-trial and trial proceedings. You're not sitting behind a desk doing transactional work; you're negotiating, you're in trial, everything is fast paced and I like that." 
Alex Calle, J.D. '14 
Attorney at Florida Department of Children and Families, Children's Legal Services 
Miami, FL 
---
Extracurricular Opportunities 
Charles C. Papy Moot Court Board
Criminal Law Society
Trial Team
Legal Writing Course at Dade Correctional Institution
Sealing and Expungement Project 
International Criminal Court (ICC) Moot Trial Competition
Faculty Experts
(Listen: In this recorded session for prospective law students, Professor Mary Anne Franks discusses the basics of criminal law.)
The faculty teaching in the criminal law area has published articles and books on a diverse array of topics. One professor has devoted twenty years to the Capital Jury Project and the Project's effort to decipher the inner workings of juries. Another professor is engaging in empirical research that digs down past myths and assumptions surrounding sex offenders as a way to understand the realities of sex offenders.
Some of our faculty members have been prosecutors, others have been criminal defense attorneys, and others have worked for both the government and the defense. Full-Time Faculty With Criminal Law Expertise:
Joint Degrees/Concentrations 
Concentration - Litigation and Dispute Resolution 
Concentration - Social Justice & Public Interest 
Area of Focus - Immigration, Asylum and Citizenship Law 
J.D./M.S.Ed. - Law, Community and Social Change  
---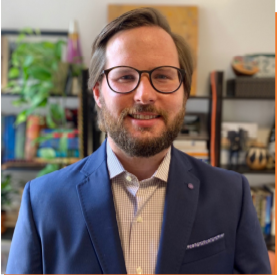 "I would not have the career as a public defender that I have today at the Legal Aid Society of NY without the support of HOPE. Miami Law provided me with the experiences I needed to do my job well."
Nick Bancroft, J.D. '15
Staff Attorney, The Legal Aid Society of NYC
New York, NY
(Note: After working as a Summer Public Interest Fellow during his 1L summer at the Miami-Dade Public Defender, Bancroft decided that a career in public defense was what he aspired to after law school. He spent the remainder of his time at Miami Law making this happen through his participation in the Innocence Clinic and the Litigation Skills Program, and by serving as a HOPE Fellow with the Colorado Public Defender, where he was hired upon graduation.)
---
Centers
The Cyber Civil Rights Initiative (CCRI)  was founded in August 2012 as the End Revenge Porn campaign, which called for the criminalization of nonconsensual pornography, the distribution of sexually graphic images of individuals without their consent. CCRI has its home at Miami Law and the Initiative offers opportunities for law students and other university students eager to apply their professional skills to a cutting-edge issue with real-world implications.    
The HOPE Public Interest Resource Center supports students looking to work in the area of criminal law defense and advocacy.
International Opportunities
Ghent University, Ghent Belgium – one semester exchange opportunity to take courses in European criminology/criminal justice and law in Europe
Journals
Race and Social Justice Law Review
Sampling of Past Internships/Externships
Students have abundant opportunities for part-time work during the school year or full-time work during the summer in the field of criminal justice. Through externship opportunities run through the Litigation Skills Program and through the Career Development Office, students can obtain academic credit while working in a real world legal setting.
For students interested in the courtroom aspect of Criminal Law, the acclaimed Litigation Skills Program -- Lit Skills I (Criminal) and Lit Skills II (Advanced Criminal) -- offers students rigorous, hands-on litigation training.
Prepare for trial by writing trial briefs and preparing witnesses
Learn to litigate a case from start to finish
Gain invaluable courtroom experience
Are taught by experienced trial lawyers and judges
How the program is unique:
60 percent of second and third year law students enroll in this six-credit course.
Graduates of the course are placed in a 6-credit externship program and are certified by the Supreme Court of Florida to engage in the supervised practice of law.
It is open to all students and includes far more hours in litigation skills than at most law schools.
Litigation Skills Externship Program Past Placements
Consumer Advocates Office
Department of Homeland Security
District Attorney (TX, MA, NY)
Guardian Ad Litem in Tanzania (Arusha, Tanzania)
IRS (Washington, DC)
Miami State Attorney's Office
Miami Public Defender's Office
Office of the U.S. Attorney
Office of the Attorney General
Office of the Federal Public Defender
Public Defender (CA, OH, RI, MD, CT)
Securities and Exchange Commission
State Attorney (CT, MA)
The United Nations in Dominican Republic (Santo Domingo, Dominican Republic)
U.S. Attorney's Office, Narcotics Division
U.S. Department of Justice (Washington, DC)
U.S. Patent and Trademark Office (Washington, DC)
Career Development Office (CDO) Externship Program Past Placements
11th Judicial Circuit Court of Florida, Domestic Violence Division
Arc National Center for Criminal Justice and Disability (Washington, DC)
Arizona Criminal Justice Commission (Phoenix, AZ)
Bronx Criminal Division, Legal Aid Society (New York, NY) 
Collier County Public Defender's Office
Cook County Defender's Office
County of Carroll District Attorney's Office
Florida Legal Services, Inc.
Florida Office of the Attorney General, Office of Statewide Prosecution
Kansas Attorney General's Office
Kent County Prosecutor's Office
Law Offices of the Public Defender, 11th Judicial Circuit of Florida
Legal Aid Society (of Dade County Bar Association and Palm Beach County)
Legal Services of Greater Miami
Miami- Dade State Attorney's Office
Monroe County, County Attorney's Office
Nassau Coalition Against Domestic Violence
National Association of Criminal Defense Lawyers (Washington, DC)
Office of the Public Defender, 17th Judicial Circuit of Florida
Office of the State Attorney, (9th, 15th and 17th Judicial Circuit of Florida)
State of Maryland , Office of the Public Defender
The North Carolina Department of Justice (Raleigh, North Carolina)
The Office of the Federal Public Defender of the Southern District of Florida
U.S. Department of Homeland Security
United States District Attorney's Office, Southern District of Florida
Wayne County Prosecutor's Office
*Lists courses currently or recently offered in this area, but this list is not exhaustive nor does it set out a path of study.