WATCH: 9/10 Info Session on the Program
---
The Zurich seminar program focuses on transnational and comparative law issues in business and finance. In this program, a small group of selected Miami students has the opportunity to spend 5 days in May in Zurich with students and professors from the University of Zurich. These students spend 5 days in February at Miami Law hosting visiting students from the Swiss university.
About the University of Zurich
The University of Zurich is the largest university in Switzerland with 26,000 students. It was founded in 1833 and is one of the foremost universities in the Germany-speaking world. In 2018, US News Global Universities Rankings placed it 59th in the world. Among its strength is the Faculty of Law which is one of the leading and most diverse faculties in Europe.
About Zurich
Zurich is the largest city in Switzerland and a global financial center, as well as being the home to numerous international companies. The city's wide variety of cultural activities and educational institutions define it as a diverse, open city with a passion for life. It is famous for its lakeside location, well preserved old town, and spectacular alpine views.

Course Requirements
UM students participate in two sessions – one in February and one in May – and make an oral presentation in each session collaborating with a student from the University of Zurich. The presentation is on a topic in transnational or comparative business or finance law. Students in the program must also write a short paper (10 pages in length) on one of the two topics. All presentations and discussions are in English, and all students are expected to be active participants throughout both sessions.
Credits
Students will receive 2 credits for taking part in this program. Participants will enroll in a two credit workshop (a 700 level course) for the Spring semester.
Timing
The Zurich students come to Miami in February. Miami Law students travel to Zurich in May with sessions taking place on the Zurich campus over three days after spring exams, to leave time for students to work, do a summer internship, or prepare for the bar.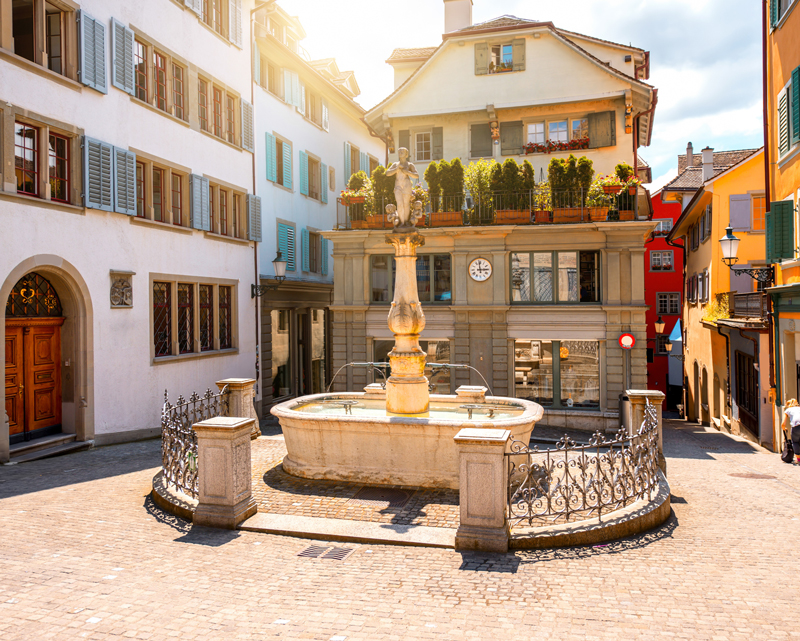 Travel & Tourism
The program arranges for a round-trip ticket from Miami to Zurich for the duration of the program. One day of the program consists of tourism paid for by the program. Those wishing to arrive earlier or stay longer in Europe may do so, but will assume any additional costs. Students need current passports, and non-American citizens may need visas for Switzerland and any other country they may be visiting.
Eligibility
2Ls, 3Ls and LL.M. students are eligible to participate. The program is limited to a maximum of six students plus two alternates. Students are selected based on:
Overall GPA

Preparation and grades in relevant law school courses such as international and comparative law, and business law subjects

Past experience in international affairs through foreign residence and travel, competitions, work, military or Peace Corps service

Past work experience in business

Undergraduate and graduate education

Scholarly writing
Tuition and Housing
UM Law students will pay their regular tuition to UM, and pay no tuition to the University of Zurich. In Zurich, a hotel room for 4 or 5 nights will be provided.
Costs
For the Zurich program, students contribute a fee of $700.00 toward the round-trip airfare cost from Miami to Zurich in addition to any increased cost their personal travel plans might entail. The two sponsoring universities cover the rest of the travel expenses, lodging, most meals, entertainment, and many incidental costs.
For more Information
Contact one of the current faculty advisors for the program: