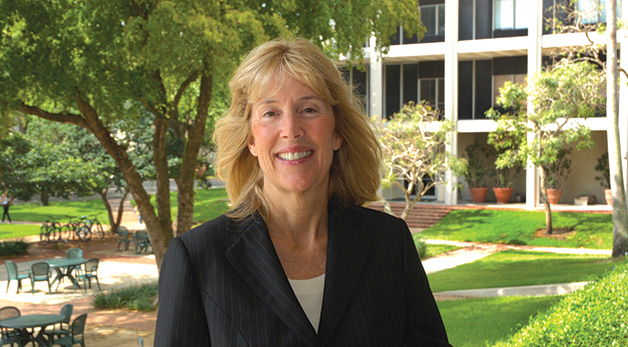 Patricia Redmond, J.D. '79
Patricia Redmond, J.D. '79, was recently elected chair of the American College of Bankruptcy Board of Regents – the first woman to hold this position. Redmond, who directs Miami Law's Eleanor R. Cristol and Judge A. Jay Cristol Bankruptcy Pro Bono Assistance Clinic, is the bankruptcy and creditors' rights shareholder for Stearns Weaver Miller.
The Board of Regents is responsible for nominating and selecting qualified candidates for fellowship in the college. The regents invite fellows to join based on a proven record of the highest standards of expertise, leadership, integrity, professionalism, scholarship, and service to the bankruptcy and insolvency practice and their communities. Redmond was inducted as an XV class fellow in 2003 and has served as a regent for the 11th Circuit for the past three years. She has also served as chair of the college's Distinguished Law Student Committee and as a member of the college's foundation board of directors from 2005-to 2011, including as secretary for a 3-year term.
For decades, Redmond has served on the board of directors and held various leadership roles for the American Bankruptcy Institute, the American Bar Association, the Bankruptcy Bar Association for the Southern District of Florida, and the Dade County Bar Association. In addition to her steadfast commitment to professional associations, Redmond has devoted countless hours to providing pro bono legal services to thousands of underprivileged and low-income individuals, children, and families. She was the recipient of the 2019 Tobias Simon Pro Bono Service Award, the highest statewide pro bono award. She founded the Bankruptcy Assistance Clinic at Miami Law and St. Thomas University School of Law.