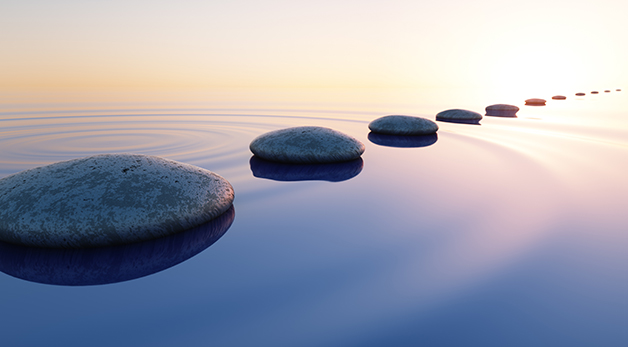 This past Sunday, the 15th annual Wellness Week kicked off at Miami Law. The much-anticipated celebration is designed to recognize and address students' intellectual and emotional well-being ahead of Law Student Mental Health Day on October 10. The week's events, which will occur through this upcoming Sunday, are designed to be mindful and prolific reflections on the various mental health issues that are commonly faced by law school students.
Wellness Week is made possible through the Law Parents and Partners Wellness Fund. With midterms on the horizon, stresses are uncommonly high - Wellness Week occurs at a pivotal time during the fall semester as students scramble to cope in the healthiest way possible.
Jack Townsend, the assistant director of Student Life at Miami Law, is overseeing the weeklong event. To him, this event is not only uniquely meaningful, but it is likewise extremely relevant given the tumultuous situation caused by the ongoing pandemic.
"We had our student organization fair pretty early on in the semester, and this is the first big, law campus-wide event that we've had. The Wellness Fair Thursday is the big event of this week, and I'm hoping it's going to be nice," he said. "It feels particularly important to be focusing on the topic of wellness this year.
'This is an event I fondly remember as a law student, and this is the first year we're having everyone back on campus. It feels like there's a sort of confluence of factors that should make this a success. Everyone in the University (e.g., the Wellness Center, the LGBTQ Center, the Sandler Center) — a lot of folks have come together to make this event special. We had a lot of students involved in the planning process of the Wellness Fair, and I think this group of students is incredibly passionate about issues connected to wellness," he said.
As far as his personal goals for the event are concerned, Townsend insists that this is much more than just a week's celebration. "Wellness is a critical piece of professional success, and we want to be doing more to promote it; even though its Wellness Week, student wellness is something we want to be prioritizing all year-round. This is just a touchpoint for students to engage in wellness on an ongoing basis. It's not going to be something we just speak about for a week and then move on."
The week itself is chock-full with different activities: On Sunday, students had the opportunity to partake in an Out of the Darkness Community Walk at Tropical Park from 9:30-11:00 a.m.; the event was hosted by the American Foundation for Suicide Prevention. On Monday, students had the chance to register for an American Bar Association Program presentation at 1:00 p.m. titled "Just Ask: How We Must Stop Minding Our Own Business in the Legal World - Depression and Suicide Prevention Essentials." On Wednesday, from 12:00-2:00 p.m., students are encouraged to savor some Green Tea on the Bricks--an activity made in a collaboration between The Mindfulness in Law Program and the Insightful Mind Initiative at the law school.
On Thursday, from 12:00 - 2:00 p.m., students are encouraged to go to the Wellness Fair on the Bricks. The fair is "a celebration and exploration of all things Wellness"; there will be smoothies, flu shots, and giveaways for attendees. Also, at 4:00 p.m., there will be an American Bar Association Program conversation with national leaders on law student well-being titled "Protecting Well-Being in Law School and in the Transition to Practice." Finally, on October 10th is Law Student Mental Health Day. Students are encouraged to share their commitment to wellness on social media with posts and photos tagged #LawStudentWellness and #ABAMentalHealth.
In addition to hosting a week's worth of fun and meaningful activities, Miami Law also has a plethora of supplementary wellness resources aimed at maintaining and improving students' physical, intellectual, emotional, financial, spiritual, occupational, and social wellness year-round.
Physical wellness resources include the UM pool, the Wellness Center & intramural sports, and the student health center; intellectual wellness resources include the Academic Achievement Program; emotional wellness resources include the counseling center, the Mindfulness in Law Program, and Mindful Spaces; financial wellness resources include the Office of Financial Aid; religious wellness resources include all of the religious organizations at the University; occupational wellness resources include Miami Law's Career Development Office; and finally, social wellness resources include the law school's events calendar and student organizations as a whole.
The University of Miami likewise offers a free, completely anonymous self-screening tool to all of its students that is intended to help them determine whether they might benefit from additional assistance or support from a mental health professional. Moreover, the 'Canes Care for 'Canes online referral system also allows students to report concerns they may have about fellow 'Canes anonymously.
Read more about Miami Law's wellness resources and initiatives