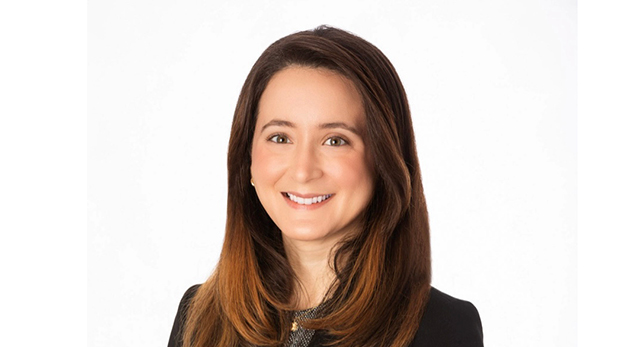 Anabel Blanco, J.D./LL.M.'20
Name: Anabel Blanco
Country of Origin: Cuba, U.S.A.
Year of J.D./LL.M.: J.D./LL.M.: 2020
Law School(s) attended: University of Miami School of Law
Language(s): English & Spanish
Current Position: Associate, Reed Smith LLP, Miami, FL
Awards & Honors: Magna Cum Laude; Order of the Coif; Harvey T. Reid Scholarship; Cuban American Bar Association / Law Alumni Association Scholarship; CALI Excellence for the Future Award - Legal Communication and Research Skills II, International Economic Law, Human Rights Clinic, International Business Law Seminar, and Forensics of Advocacy in International Arbitration II
Publications: Edward Mullins, Daniel Sox, and Anabel Blanco, Section 1782 Is a Powerful Discovery Tool in Aid of Private International Arbitrations if Your Target Is the Right Jurisdiction, in Reed Smith Quarterly International Arbitration Focus: Latin America – Part 1, available here. 
What Are Your Current Position, Title, and Day-to-Day Tasks?
I am currently nearing the completion of my first year as an Associate at Reed Smith LLP, where I am part of the Global Commercial Disputes group. Reed Smith is a dynamic international law firm with more than 140 years of service. The firm spans 30 offices with 3,000 people, including 1,700 lawyers. As an Associate, I provide integral case support on a range of matters, with a focus on international litigation and arbitration disputes.
How Did Your LL.M. Studies Help You Build a Successful Career in the Field?
My LL.M. studies have undoubtedly had a meaningful impact on my career. They equipped me to work on projects I might not otherwise have been considered for at such an early stage in my career. For example, I recently had the opportunity to co-author the Miami International Arbitration Society's (MIAS's) amicus curiae brief to the Florida Supreme Court in the case Airbnb, Inc. v. Doe (Case No. SC20-1167), and I was one of the speakers on the CLE program hosted by MIAS to address the potentially pivotal case.
What Was the Most Impactful Experience During your Studies at Miami Law?
I had many seriously impactful experiences during my time at Miami Law, and it is difficult to pick just one. My favorite of these, though, was being on the Willem C. Vis International Commercial Arbitration Moot team. As a young attorney, it is difficult to get hands-on practice presenting oral arguments on your own and, through International Moot Court, not only were we able to do this often, but we also received helpful and uncommonly personalized feedback from our coaches. That is something I will always be grateful for.
What Advice Would You Give an Incoming LL.M. Student for How to Make the Most of Their LL.M.?
The LL.M. offers so many valuable opportunities and incoming students should make their best efforts to take advantage of as many of them as possible. With that said, as hinted in my answer to the previous question, I found the experiential aspects of the program to be especially important. Students should make serious efforts to get the most out of the Forensics of Advocacy in International Arbitration classes and LL.M. Practicum, for example, and they should try to join the International Moot Court Program.
How Has the Graduate Experience Impacted Your Current Work?
As a student in the LL.M. program, I was able to learn from and interact with some of the most impressive practitioners in international arbitration, which made me feel like I had been familiar with the field for years by the time I actually started working as an attorney. That is to say, my graduate experience has firmly shaped the trajectory of my current work by facilitating my entry into the world of international arbitration in a marked and unique way.
Read more about Miami Law's International Arbitration LL.M. Program