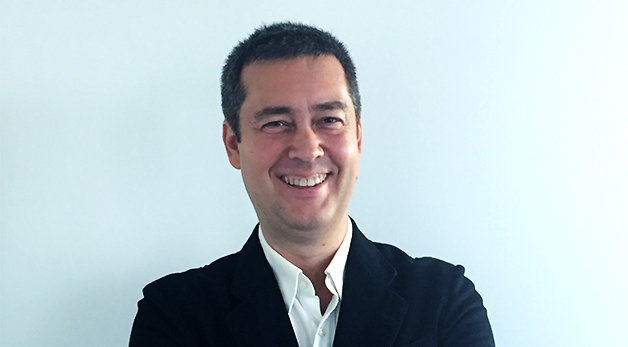 José María Escriña, LL.M. '16
With more than 20 years of international experience as senior management in the music industry, José María Escriña arrived at Miami Law in August of 2015 to pursue an LL.M. in Entertainment, Arts and Sports Law.
Even though he was an expert adviser to upper management with proven knowledge of key business areas in music streaming, licensing, and entertainment, including publishing, sales, marketing, distribution, sponsorship, and brand partnerships, his Miami Law degree provided a more complete perspective on how digital services had revolutionized the industry. He says the experience with the EASL gave him a broader vision of the entertainment business.
"My experience with EASL encouraged me to try different paths in my career," said the Spaniard, who had received his law degree from the Complutense University of Madrid in 1996. "I learned useful approaches to entertainment matters with startups and the digital world that encouraged me to try different paths. The Miami Law degree led directly to my decision to move from the 'classic music business' (e.g., labels and publishers) to digital platforms like TikTok and Spotify."
Escriña is currently the director of music publishing licensing and partnerships for Latin America at TikTok. He refines licensing strategy and negotiates publishing deals with music publishers and collecting societies in crucial territories across Latin America for TikTok. He is also charged with the business development of Resso, a new digital music streaming platform from the Bytedance group, which owns the video-sharing social networking service.
TikTok is Escriña's third post-LL.M. posting since graduating in 2016. Escriña most recently served as Spotify's Latin America director of publishing, licensing, and relations, where he also facilitated the introduction of and supported the business development of new Spotify features within Latin America, such as Spotify's Publishing Analytics Tool (the first analytics tool created by a music streaming service that was built specifically for publishers), and Spotify's Songwriter Pages Project (a first-of-its-kind beta program for clickable songwriter credits).
Before joining Spotify, Escriña worked with music publisher Peermusic as their vice president of Latin American operations. During his tenure there, he drove the creation of the necessary infrastructure for music publishers and collecting societies in Latin America to license digital music repertoire.
"Though I'd come to Miami School of Law as someone who enjoyed thinking out of the box, the faculty's encouragement that I practice pushing the envelope even further helped me to improve my approach to complex negotiations," he said. "I met such wonderful people on campus. I felt so lucky to study at an American university of such caliber, particularly as it had long been a dream of mine. As a recently naturalized US citizen, my time at Miami Law is a source of pride and great memories."
One-of-a-kind post-graduate program
Available only at Miami Law and taught by prominent faculty and practicing attorneys, students in the EASL program focus on areas of law that in today's world are expanding, converging, and at times, and intersecting. The hands-on, practical learning teaches high-value skills to provide the tipping point for attorneys contending for jobs in very competitive areas.
"José Escriña set the standard against which all of us are measured. said Harold Flegelman, director of the entertainment track of the EASL LL.M. "He returned to law school on a full-time basis while continuing to work full-time in a senior management position at a prominent company in the music industry. I could not be prouder of him or happier for him and his wonderful family."