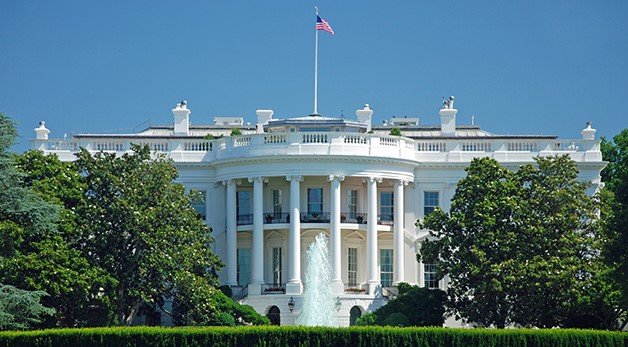 From The Boston Globe to The New Yorker and the San Francisco Chronicle, national media have reached out to Miami Law faculty experts to weigh in on the current political climate. Some professors that have been quoted or mentioned in the past few months include:
Professor Caroline Bettinger-Lopez
Expert in Gender and the Law, International Human Rights, Police and Law Enforcement
Business Insider - Jan 19, 2021
Meet Joe Biden, America's imperfect leader
"Carrie Bettinger-Lopez, a former senior advisor and White House advisor on violence against women, said: 'He isn't stuck in the old school. He's always open to new perspectives.'"
Professor Kathleen Claussen
Expert in International Arbitration, International Business and Trade Law, International Law
Daily Business Review - Nov 11, 2020
UM Law Professor Among Three Floridians on Biden Transition Team
"An associate law professor at the University of Miami is among three Floridians named to the Joe Biden transition team."
Law360 - Nov 10, 2020
Biden Taps Diverse Trade Team To Aid Transition Process
"names on the USTR review team are University of Miami law professor and former USTR lawyer Kathleen Claussen, former USTR intellectual…"
Professor Caroline Mala Corbin
Expert in Constitutional Law, First Amendment, Religion and the Law
Voice of America - Jan 13, 2021
Can Trump Pardon Himself Before He Leaves Office?
"United States, said Caroline Mala Corbin, a professor of law at the University of Miami. What are the implications of a presidential self-…"
Vox - Jan 12, 2021
The Case for Consequences: Why Republicans have to be held accountable for the attack on Capitol Hill
"'language could be read as advocating violence,' says Caroline Mala Corbin, a First Amendment scholar at the University of Miami law school."
Politico - Jan 8, 2021
Impeachment strikes back
"Nightly's Myah Ward asked Caroline Mala Corbin, a constitutional law professor at the University of Miami School of Law, to break down the debate."
Professor Mary Anne Franks
Expert in Criminal Law and Procedure, Cyber Law, First Amendment
The Boston Globe - Jan 9, 2021
Trump's Twitter ban is a step toward ending the hijacking of the First Amendment
"…critics of the way digital technologies are distorting free speech is University of Miami law professor Mary Anne Franks. In her 2019 book "
The Guardian - Jan 9, 2021
Trump Twitter: Republicans and Democrats split over freedom of speech
"'[The first amendment] doesn't give anyone the right to a particular platform, publisher or audience; in fact, it protects the right of private entities to choose what they want to say or hear,' said Mary Anne Franks, a professor at the University of Miami School of Law – on Twitter."
The New Yorker - Dec 4, 2020
How Joe Biden Could Help Internet Companies Moderate Harmful Content
"Fauci. By way of analogy, Mary Anne Franks, a law professor at the University of Miami and the president of the nonprofit Cyber Civil Rights…"
Professor John M. Newman
Expert in economics and regulation of digital markets and platforms, with a particular emphasis on antitrust, contract, and intellectual property issues
San Francisco Chronicle - Jan 12, 2021
 The internet crackdown on Trump and his supporters is spreading from AWS to Twilio, Stripe and others
"…said John Newman, a law professor at the University of Miami in Florida who specializes in antitrust laws. Without any evidence that…"
Innocence Clinic Director and Lecturer in Law Craig J. Trocino
Expert in Criminal Law and Procedure, Innocence and Wrongful Conviction, Appellate Practice and Procedure
Daily Business Review - Jan 15, 2021
What About Pam Bondi? What's Next for Trump Ally After President's Impeachment?
"Without commenting on any particular attorney, director of the University of Miami School of Law's Innocence Clinic Craig Trocino stressed that there should be legal consequences for anyone found to have committed wrongdoing in relation to the Capitol Attack, regardless of their status."