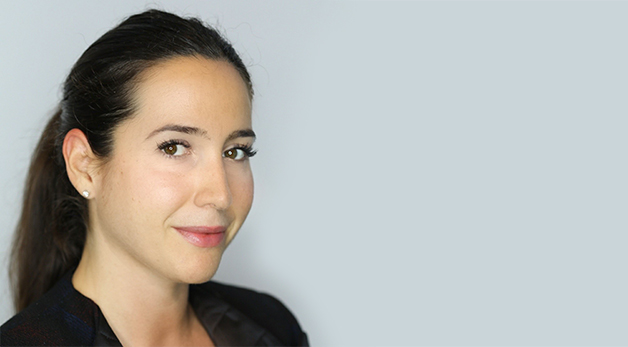 Elena Fontanelli, LL.M. '18
Name: Elena Fontanelli
Year of International Arbitration LL.M.: 2018
Country of Origin: Italy
Law School attended: University of Roma 3, Rome, Italy
Languages: Italian, English, French
Current Position: Deputy Counsel at the ICC International Court of Arbitration
Current City: Paris, France
Relevant past positions: International Arbitration Institute Research Associate at University of Miami School of Law; Young-OGEMID Rapporteur for North America; Trainee lawyer at Pavia & Ansaldo; Intern at ICC International Court of Arbitration.
Awards, Honors, Publications:
Honors: International Arbitration Institute Scholarship, University of Miami School of Law, 2016.
Publications: Fontanelli, "Admissibility of evidence in international arbitration proceedings: can an arbitral tribunal allow parties to introduce evidence obtained through a cyber-leak?" Miami International Arbitration Society (MIAS), October 2018.
Fontanelli and Ruppo, "Validità sostanziale e formale della clausola arbitrale" Chapter VI, Volume XII, Trattato di Diritto dell'Arbitrato Edizioni Scientifiche Italiane, 2021.
Di Pietro and Fontanelli, "Il principio della kompetenz-kompetenz" Chapter XI, Volume XII, Trattato di Diritto dell'Arbitrato Edizioni Scientifiche Italiane, 2021.
***************************************************************************
Describe your current position, title, and day-to-day tasks.
I am the Deputy Counsel of the Swiss-Italian team at the ICC International Court of Arbitration. My day-to-day tasks are: reviewing and processing requests for arbitration and other documents filed by parties and arbitrators during arbitration proceedings; preparing memoranda briefing the ICC International Court of Arbitration on decisions it is required to take (e.g., decision on jurisdictional pleas, consolidation of two or more arbitrations, joinder of additional parties to an arbitration, challenge of an arbitrator, etc.); when the Counsel is absent, replacing him in his functions (e.g., attending the sessions of the International Court of Arbitration, scrutinizing draft awards, etc.); monitoring the financial aspects of the arbitrations handled and being in touch via correspondence and phone with parties and arbitral tribunals with regard to all aspects of case management.
How did your International Arbitration LL.M. studies help you build a successful career in the field?
Thanks to the prestigious faculty of international arbitration practitioners and academics I have acquired an in-depth knowledge in international arbitration, both commercial and investment, and international law, both private and public. Furthermore, during my studies at Miami Law, I had the opportunity to gain hands-on legal training through skills classes and volunteering on international arbitration initiatives and conferences. These theoretical and practical experiences have been further enriched by a strong professional relationship with my professors (still enduring nowadays) that I was able to build thanks the small size of the class.
What was the most impactful experience during your studies at Miami Law?
Being appointed as Research Director of a cutting-edge international arbitration project was an invaluable experience that allowed me to learn the ropes of international arbitration such as how to estimate the financial implications of an arbitration proceeding (e.g., what components of the activity in arbitration drive costs and how their impact has evolved).
What advice would you give an incoming LL.M. student for how to make the most of their LL.M.?
I would recommend leveraging as many opportunities as possible among those offered by the International Arbitration LL.M. program (e.g., attending lecture events and networking events organized by the LL.M. program and joining Arbitration organizations in Miami) and enjoying the extraordinary campus where learning and studying is not an effort but a pleasure.
How has the graduate experience impacted your current work?
The graduate experience is more than just going to classes, it also means making new friends coming from all over the world, building connections with the faculty and receiving invaluable career advice. Therefore, thanks to the LL.M. program I have not only gained a solid knowledge of the international arbitration field, but also developed worldwide professional contacts and friendships that are instrumental to a successful international career.
Read about the White & Case International Arbitration LL.M. Program