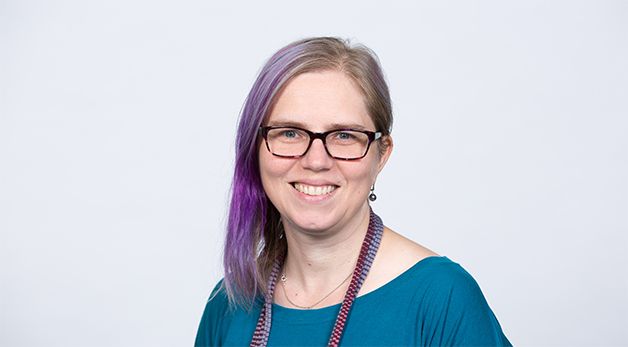 Professor Jessica Owley
Several of President Biden's day one executive orders focused climate and environmental issues – Alaska pipeline, federal land use, and rejoining the Paris Climate Accord. Climate change policy and environmental law expert Professor Jessica Owley unpacks the orders.
Q: Why were these day one priorities?
Stepping back to before day one, we should be encouraged by Biden's climate and environment team. Biden quickly filled key positions (and created new ones) with a diverse and energetic team. Establishing both an international climate czar (John Kerry, officially called the special presidential envoy to manage the U.S. rule in global climate action) and a domestic one (Gina McCarthy, officially called the White House National Climate Advisor) shows a commitment to environmental action that we have not seen before. Not only did he establish these new positions, but he named well-known and effective figures.
Biden and Harris made clear throughout the campaign that they would seek to reverse many of Trump's policies. I anticipated immediate action by executive order accompanied by a long re-regulation process. We're going to start seeing a rollback of the rollbacks as it were.
Rejoining the Paris Agreement was a clear first step. It signals to the world that the United States is ready to get back to working with other nations to combat the biggest threat facing our environment. Rejoining the Paris Agreement on its own, however, does not result in any substantive action. The next step is to enact policies and regulations that will result in substantive reductions to our carbon emissions. This cannot be done overnight but must now be followed by regulations. We should expect to see more action under the Clean Air Act. Obama tried to meet our commitments with the Clean Power Plan, which never even got a chance to be put into action. This path may have been made even easier for Biden, as Trump's alternative to the Clean Power Plan was invalidated last week by the D.C. Circuit: https://cei.org/blog/d-c-circuit-court-of-appeals-vacates-trump-epas-replacement-for-clean-power-plan/
Q: Were all the orders reeling back Trump policy or was new ground broken?
Most orders were reeling back.
Rejoin the Paris Agreement
Pause Fossil Fuel Leasing on Federal Land – an explicit reversal of Trump policies that opened up federal lands to extraction. This includes a pause on oil extraction activities in the Arctic National Wildlife Refuge
Restoring Science – Announcing that the Biden Administration would "listen to science" – This is clear repudiation on what people viewed as Trump's war on science
Immediate review of the reductions in national monuments – a movement to restore Bears Ears and other sites. This is a direct response to changes Trump made cutting down the National Monuments established by Obama.
Stopping the Keystone Pipeline – again a direct response to a project supported by President Trump. President Obama had denied this permit in 2015, but Trump approved in in 2017. A 2018 court opinion had required supplemental environmental review so it had not yet been completed. On day one, President Biden revoked the permit. The next question is whether he will also take action on the Dakota Access pipeline.
Not an EO, but he announced a "regulatory freeze" on all the last-minute rules from the Trump administration. This will delay the implementation of Trump regulations and could result in the repeal of many of them.
But at least one is foraging new ground
The EO on "Advancing Racial Equity and Support for Underserved Communities Through the Federal Government" – while perhaps not facially an environmental EO to many, it paves the way for more serious consideration of Environmental Justice – something that has not yet been subject to a comprehensive successful federal policy or law. Biden has already been talking more about environmental justice than any previous president. He announced plans to create a new Environmental and Climate Justice Division in the DOJ to tackle problems of legacy pollution and inequality.
Q: Did anything jump out at you in the orders?
Many of these orders were anticipated. Biden had previously spoken about several of these issues. He had tweeted that he would rejoin the Paris Agreement on day one for example. The things that stuck out for me aren't really the executive orders but the Environment and Climate team he has created and the emphasis on Environmental Justice. These are meaningful advances in executive policy.
Q: Much of Trump's orders were blocked by the court. Is there danger this could also be the case with Biden's?
While I would not be surprised to see legal challenges to the pipeline or monuments decisions, I don't think there is any real danger here.
Q: What is the next frontier on orders and/or legislature? What should we be watching?
We should be watching the regulations. The quickest and most effective way to make environmental policy is through regulations. I will be keeping an eye on how Biden uses the Clean Air Act to tackle climate change. I will be tracking whether he revamps the regulations under the National Environmental Policy Act to broaden the environmental review processes (particularly bringing in a consideration of climate change impacts). I am hoping he quickly revisits regulations under the Endangered Species Act to protect more habitat.
Jessica Owley specializes in Environmental Law and Property Law, with a focus on Climate Change Law and Policy. She is a leading expert on private land conservation and conservation easements. Her interdisciplinary work explores ways to mitigate and adapt to climate change as well as furthering other environmental goals in the context of drastic change. Her work is cited widely and has received multiple awards, including most recently the 2019 Morrison Prize for sustainability research. She annually participates as an observer at the annual treaty negotiations for the United Nations Framework Convention on Climate Change.