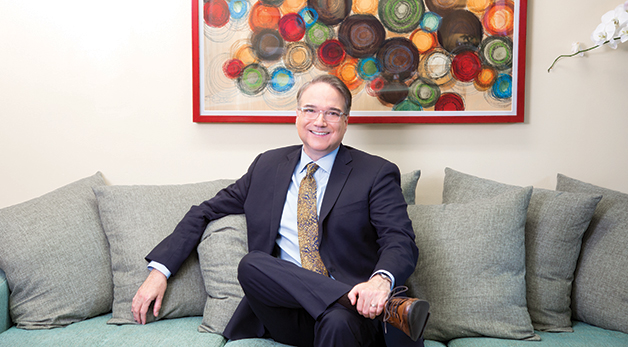 Dean Anthony Varona
Dean Anthony E. Varona, along with Andrew Popper of American University Washington College of Law, Gwendolyn McKee Savitz of the University of Tulsa College of Law, and Mark Niles of Hofstra University School of Law, co-authored the 4th edition of Administrative Law: A Contemporary Approach. The casebook, recently published by West, provides a current, comprehensive, and apolitical presentation of the substance and promise of administrative law. The book honors and retains the traditional materials while integrating 24 new principal cases and hundreds of references to lower court cases and executive actions.

Dean Varona has written extensively in the areas of media and sexuality law, and has published solo and co-authored pieces with notable law reviews/journals, including those associated with American, Stanford, Columbia, Georgetown and Seattle Universities, NYU, the College of William & Mary, and the Universities of Michigan and Minnesota. He has served as a Huffington Post contributor, and has appeared in national and regional media outlets as a commentator.
Dean Varona is a former co-editor of the AALS Journal of Legal Education, a member of the Executive Board of the AALS Section on Teaching Methods, and has served on the AALS Associate Deans Section's Planning and Nominations Committee. In addition, he serves on the national board of directors for Stonewall National Museum and Archives, for which he co-founded and for its first year co-chaired the SNMA National Advisory Council. He has served on the national boards of GLAAD, the Human Rights Campaign, and the Alliance for Justice, and has been a member of the District of Columbia Bar's Global Legal Practice Task Force.