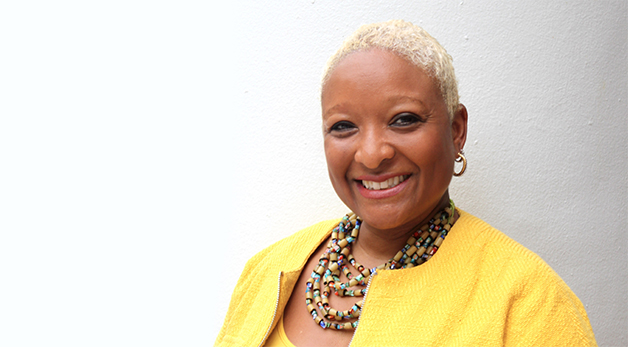 Marcia Weldon
The University of Miami School of Law recently rolled out a Transactional Skills Program with Marcia Narine Weldon at the lead.
The program enables students to leave law school with a solid background in how to review, draft, and negotiate documents from confidentiality agreements to due diligence memoranda to contracts to closing documents and more as a growing percentage of legal work now taking place outside the courtroom.
"Law students face the ongoing demand to come out of law school with more skills training and experiential learning as part of their legal education beyond litigation-based writing," said Weldon, director of the program and faculty coordinator of the Business Compliance & Sustainability Concentration and a Lecturer in Law. "The program enhances law students' traditional legal education and teaches the professional skills they must develop to be effective lawyers, preparing them for what they will face as new lawyers in any legal setting and to contribute on Day One."
Leading practitioners mentor and teach
Often transactional lawyering skills are learned by doing and receiving feedback from senior lawyers, the faculty in the transactional skills program serve in a similar role and are Miami Law professors or partners and lawyers from some of the nation's top law firms and companies.
Specialized course of study
The courses to help students meet the demands of today's legal marketplace include:
Transactional Skills I is an interactive, practice-oriented course structured around the acquisition of an asset or business and some of the key agreements required to complete the transaction. Although the class will focus on certain provisions common to all contracts, students will negotiate and draft documents which may include a nondisclosure agreement, letter of intent outlining the main terms, due diligence memo, portions of an asset purchase agreement, a licensing agreement or an employment agreement.
Transactional Skills II focuses on the work of deal lawyers. Students learn, through both traditional class settings and simulations, how an agreement is structured and to perform tasks typically assigned to junior associates including performing diligence and negotiating and drafting various transactional documents. It also includes the preparation of board minutes and resolutions, third-party opinion letters and closing documents. Students study letters of intent, indemnities, loan, pledge and security agreements, guaranties, escrows and operating/shareholders' agreements.
Introduction to Business Practices & Drafting of Transaction Documents is a practice-skills course that introduce students to business and legal issues applicable to acquisition transactions. It is designed to identify those issues which an associate in the corporate department of a law firm will likely face in the early years of practice. Among the topics to be covered in this course are the lawyer's role in structuring acquisition transactions and drafting the principal documents. Although the course addresses various aspects of the acquisition process, such as diligence and the preparation of ancillary documents, including opinion letters and transfer documents, the primary focus is on the analysis, preparation, review and negotiation of the underlying agreements (including a detailed analysis of the American Bar Association, Section of Business Law, Committee on Negotiated Acquisitions, Model Asset Purchase Agreement and the Exhibits, Ancillary Documents and Appendices) as well as the impact of applicable case law.
In the future, the program offering will include more drafting and negotiation courses relating to technology agreements, government contracting, and private equity.
"We are thrilled that we have so many adjuncts from Big Law, inhouse, and small firms who want to work with our students and who want to help us create a program that makes Miami Law a go-to school for students interested in transactional law," said Weldon.
Read more about Miami Law's Business Law Program