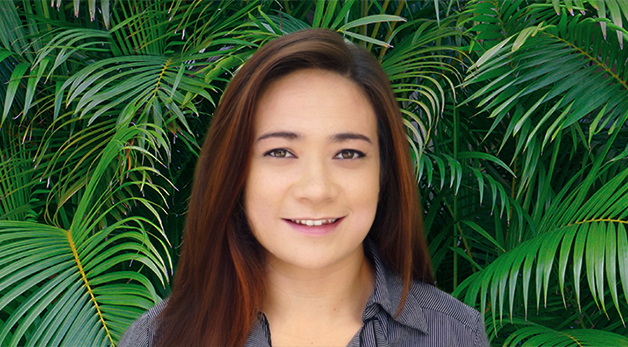 Nicole McLemore, J.D. '19
Miami Public Interest Scholar alumna Nicole McLemore, J.D. '19, was first exposed to bankruptcy prior to applying to law school, when she worked as a bankruptcy legal assistant during her undergraduate studies at Florida State University. While she enjoyed that work, she pursued law school wanting to learn as much as she could about as many areas of the law as possible. She was particularly interested in social justice and public interest law, having served as a Guardian ad Litem, and ultimately chose to attend Miami Law after being accepted into the Miami Public Interest Scholars program.
To maximize her law school experience, McLemore became involved in several student organizations and extracurricular activities. She was on the Race and Social Justice Law Review and was a legal fellow for the Cyber Civil Rights Initiative with Professor Mary Anne Franks. She was selected for the Charles C. Papy, Jr. Moot Court Board and assigned to the Duberstein Bankruptcy Moot Court Competition. Her team advanced to the semi-finals that year.
Following the Duberstein competition, McLemore pursued a HOPE Fellowship and worked with the U.S. Department of Justice in the Executive Office for U.S. Trustees in Washington, D.C. The opportunity gave her a broad level perspective on bankruptcy issues throughout the country. The fellowship experience confirmed McLemore's passion for bankruptcy, and that became her focus for the remainder of her time in law school.
During her final year of law school, McLemore participated in the Eleanor R. Cristol and Judge A. Jay Cristol Bankruptcy Pro Bono Assistance Clinic.
"The Clinic is a great experience for all law students, regardless of what they want to practice," said McLemore.
Through the clinic, she worked side-by-side with Professor Patricia Redmond, attending court hearings, participating in evidentiary hearings, and interviewing expert witnesses. "The Clinic is an incredible way to give back. It also lets you put what you learn in the classroom into context."
McLemore believes that her HOPE Fellowship and the Bankruptcy Clinic were stepping stones to the position she has today. Not only did they give her experience with bankruptcy issues, but they also gave her a real life "flavor" for what bankruptcy law would be like.
After graduation, she accepted a term clerkship with Judge Mindy A. Mora of the U.S. Bankruptcy Court for the Southern District of Florida. As a law clerk, McLemore performs legal research, drafts orders and opinions, evaluates pro se requests, assists with analyzing motions, and helps Judge Mora prepare for her hearings. She also has the opportunity to take part in presentations for various bar associations, and she was recently selected as a Florida Bar Business Law Section Fellow. She will also be serving a term as a Vice Chair of the Pro Bono Services Subcommittee of the Business Bankruptcy Committee for the Business Law Section of the American Bar Association.
McLemore's best advice for any law student is, "You will have a real opportunity to make an impact as an attorney. Try to learn as much as you can and try to take on as many opportunities as you can. Your career path is largely what you make of it."
Read more about Miami Law's Bankruptcy Assistance Clinic
Read more about the HOPE Public Interest Resource Center
Read more about Miami Law's social justice and public interest law programs