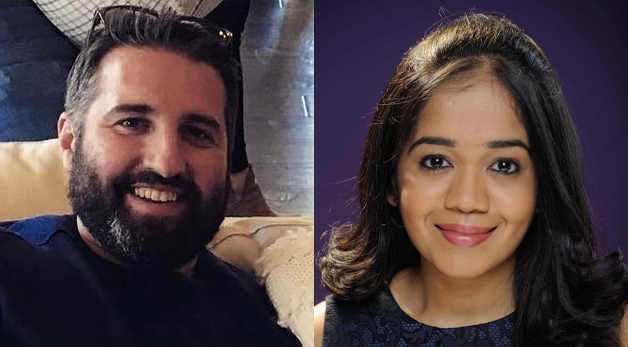 Michael Ricci & Mahalaxmi Subramanian
The pomp and circumstance were missing, but the milestone of the accomplishment wasn't, as the ceremony went forward virtually for the graduates of the Robert Traurig-Greenberg Traurig Real Property Development LL.M.
"COVID-19 is presenting us with many challenges, but I have never met a group of more optimistic, resilient and forward-looking individuals than real estate developers who forge ahead in good and bad times – helping us build a better future," said Anthony E. Varona, dean and M. Minette Massey Professor of Law, who gave welcome remarks.
The RPD post-graduate program explores the subjects necessary to develop an understanding of land acquisition, finance, regulation, tax law, construction law, residential and commercial development, landlord-tenant, closings, negotiation, planning strategies, and drafting. The faculty includes top professors and scholars in the field, adjuncts who are partners of prominent law firms, and general counsels of leading real estate companies from all over the U.S.
"One of the things we are learning is about the importance of resilience generally and also especially for lawyers and the current circumstances are showing us this," added Caroline M. Bradley, associate dean for International and Graduate Programs and professor of law. "Challenging circumstances can provide opportunities."
Associate Dean Raquel Matas, the acting director of the program widely regarded as the nation's best and available on campus and an online format, played master of ceremonies.
"COVID-19 is going to create opportunities that didn't exist before, that are going to create needs that didn't exist before," said Gary Saul, chair of the RPD Advisory Board and co-chairof the real estate practice group at Greenberg Traurig's Miami office. "We are all going to learn how to move forward together, and that also means that others don't have greater experience than you do as to how to move forward with what the newest challenges are going to be."
The program is ideal for professionals looking for an online LL.M. program in real estate/property development, real estate professionals who need to acquire or upgrade knowledge of the area, practitioners interested in making a career pivot or fine tuning their practice, and current law students or recent law graduates who want complete instruction in the laws related to real property development.
"I still take steps every day towards my goal of being the best land use and zoning attorney in South Florida," said Anthony de Yurre, RPD LL.M. '05 , a partner at Bilzin Sumberg, adjunct professor in the RPD Program as well as co-chair of the RPD Advisory Board, who served as the commencement speaker. "It is the practice of law for a reason. We practice it every day and don't stop. Don't think about today. Think about five years from now, ten years from now, fifteen years from now and that goal can keep your eye on it and every day take a step towards it and I will guarantee you when you hit that goal, you will create a new one."
As with every graduation at Miami Law, it ended with a toast and a round of applause to the RPD LL.M. Spring 2020 graduates. "We have no doubt that your futures will be indeed very bright," said Matas.
The RPD LL.M. curriculum is designed to provide students with the subjects necessary to develop an understanding of all essential components of real estate development.
"I'm very glad that I decided to pursue the LL.M. in Real Property Development program because I've gained invaluable knowledge, confidence, and connections through the program's classes, networking opportunities, internship experience, and other wonderful resources," said Mahalaxmi Subramanian, a spring 2020 full-time student graduate. "The program has equipped me with a toolkit that'll help me succeed in my professional life."
Michael Ricci, a spring 2020 distance learner graduate who practices in New Orleans, said: "The program has been an invaluable experience to me in my law practice and really helped to pull back the curtain on practical insights into real estate development through a city and region that leads the country on innovative development. The ability to learn from so many well-regarded practitioners has been amazing, and even as a distance learner, the connections I have made with current and future practitioners through this program will continue to serve me well into the future."
Watch the graduation video here.
More on the LL.M. in Real Property Development