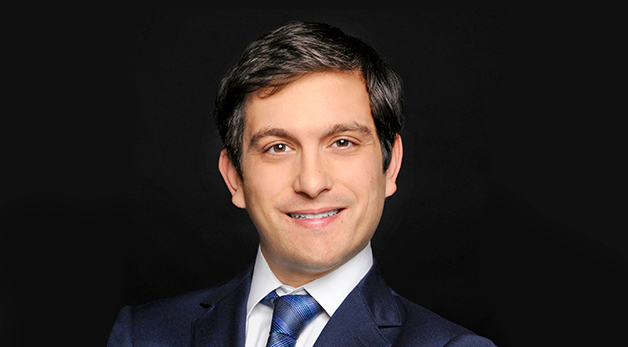 David Stuzin, 3L
After bringing home a master's degree in publishing from New York University and putting in time at Conde Nast, Scholastic, and Mashable, as well as building a brand for a wine startup, rising third-year David Stuzin found his calling at the University of Miami School of Law's Human Rights Clinic.
"Public interest and advocacy are something that we all, particularly as lawyers, should be concerned with," says the Miami native. "The law is fundamentally based in concepts of justice and rules of equity and equality.
"But, the thing you learn as you do a lot of human rights work and human rights research is that legal systems don't operate according to legal philosophy," he says. "Currently, with all the protests going on, you see all the legal system's inequities, most acutely in the criminal justice system, but also around access to adequate housing issues that have been underscored by this once-in-a-lifetime pandemic event."
In concert with Tamar Ezer, the clinic's associate director, Stuzin recently researched and filed a comment to a proposed city of Miami ordinance criminalizing food sharing. (Miami Law Professor Stephen Schnably also collaborated with the ACLU and others on a letter criticizing the proposed ordinance.)
"The city's ordinance makes it much more difficult for organizations to provide food to groups of 25 or more people experiencing homelessness," he said. "The ordinance requires permits for such feedings, which may deter some organizations from having them. They also limited the sites organizations can distribute food to only certain locations, which, in many cases, don't account for the distance from homeless encampments. Finally, the ordinance limits meal providers to one meal a day, one time a week, which doesn't take into account the fact that many people experiencing homelessness rely on such meals to stay alive."
The clinic's submission provided linkage to United Nations human rights treaties that draw a clear line to Miami's human rights violations.
"If Miami wants to consider itself an international city, it should hold itself up to the international community's values," he said.
Stuzin was not entirely unfamiliar with the world of homelessness, having spent time volunteering at a shelter while earning his bachelor of arts in business administration at the University of Florida.
As Schnably's research assistant and a 2L member of the Human Rights Clinic, housing and homelessness issues were again gaining traction in his wheelhouse and brought him full circle to his most recent work.
"Human Rights Clinic has been an incredible experience for me; looking at significant world concerns and pushing for answers on the international, national, and local levels of government," he says, "Working there has improved my writing and research skills exponentially." He will be a clinical fellow in the fall.
UM was his top choice for law school, not just for the proximity to family, but also access to a rarified legal market.
Wherever he lands post-graduation Stuzin knows that advocating for people experiencing homelessness will always be part of his arsenal.
"I am still interested in business," he says, "but I know that whatever I end up doing, I want to keep working on human rights issues. It is vital work for me and I believe I have a responsibility as a future lawyer to advocate for positive change in the world."