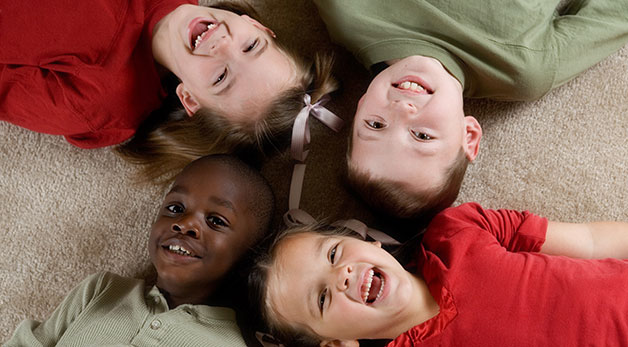 Miami Law's Children & Youth Law Clinic, along with other attorneys for children in Miami-Dade and Monroe Counties and officials with the Florida Department of Children and Families, recently agreed to a settlement plan that will vastly improve the lives of children in foster care.
The settlement, filed March 11 in federal court, is part of the civil rights lawsuit H.G. v. Carroll, which challenged longstanding problems in the Florida "Southern Region" child welfare system, particularly in the areas of adequate housing and mental health services for foster children. The class action complaint was filed in February 2018 by national child welfare advocacy organization Children's Rights and international law firm Baker McKenzie on behalf of the Southern Region's over 1,900 children in foster care.
"Children in foster care deserve stable, loving families, and supportive mental health services to heal and address the trauma they have been through," said Professor Bernard Perlmutter, co-director of the Children & Youth Law Clinic, who also serves as one of the plaintiff next friends in the case. "This settlement provides real hope for a better system and better outcomes for foster kids down here."
The proposed agreement, which requires approval by the federal court, calls for targeted reforms to the region's foster care system.
"We commend Florida DCF leadership for agreeing to this ambitious settlement to transform the lives of vulnerable children," said Ira Lustbader, litigation director at Children's Rights. "We are thrilled that the state has agreed to take action in an enforceable federal court settlement to provide these children with the safe and healthy environments they deserve."
To address the known shortage of foster homes and lack of mental health services, the Florida Department of Children and Families (DCF) must convene a working group to identify gaps in adequate homes and other placements for foster children, along with gaps in mental health services and delivery. The settlement agreement also requires DCF to publish a report with recommendations on how to fill those gaps.
The settlement agreement places severe restrictions on three placement practices: ending office overnight stays (children will cease being housed in hotels, motels, state offices, or provider agency offices); prevent overcrowding (DCF will ensure foster homes do not exceed their licensed capacity, and ensuring family homes for young children (no child under the age of six will be placed in placement settings with shift workers).
The centerpiece of the settlement is a set of outcomes focused on improving placement stability—i.e., minimizing multiple housing changes—along with providing necessary health care services for children in foster care. Case file reviews for a statistically significant sample of children in foster care must show placement moves are appropriate over a 12-month review period for 90% of the cases reviewed, and DCF must sustain that performance for an additional review period. A similar case review requires appropriate mental health service delivery over a 12-month review period at 90%, which must also be sustained for an additional review period. The review tools to be used are based on protocols used by the federal Department of Health and Human Services, Administration for Children Youth and Families. A neutral auditor, national child welfare expert Kevin Ryan, will assume responsibility for reviewing and validating performance.  
Recognizing the need to phase in the system improvements needed to achieve these outcomes, DCF achievement of the outcomes will be due at the end of 2021, though DCF may accelerate those due dates if it can achieve and sustain the improvements sooner.