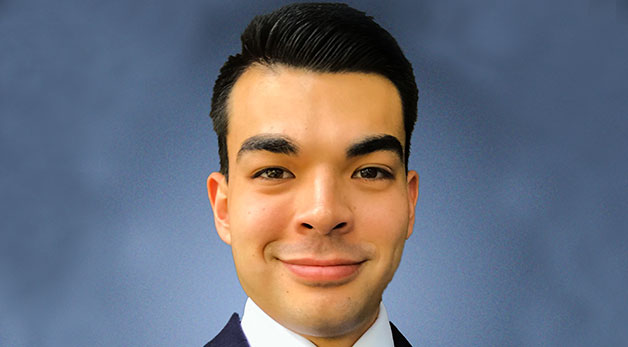 Steven Hollis, 3L
Steven Hollis, 3L, served as the Ervin Gonzalez Fellow at Legal Services of Greater Miami this past fall. 
The Fellowship is named in honor of Ervin Gonzalez, J.D. '85 who was a partner at Colson Hicks Eidson in Coral Gables and was widely known for his trial advocacy skills. The Miami Law litigation and trial skills adjunct professor died unexpectedly in 2017.
"I was very humbled to have received the Ervin Gonzalez Fellowship," said Hollis. "Mr. Gonzalez was a legal legend both in the courtroom and in the classroom, and his ardent commitment to the profession was inspiring to learn about throughout the course of my Fellowship. This Fellowship taught me how the mechanics of litigation could be used to improve the lives of economically disadvantaged residents." 
A graduate of the University of Florida, Hollis interned at the Supreme Court of Florida in Justice Barbara J. Pariente's chambers, and then worked at Legal Services of Greater Miami as the H.T. Smith Fellow under the supervision of Jeffrey Hearne, the Director of the Tenants' Rights Clinic. Hollis is currently participating in the Litigation Skills Program as a Certified Legal Intern at the Miami-Dade State Attorney's Office.
Hollis is also on the executive board of the Charles C. Papy, Jr., Moot Court Board, a member of the International and Comparative Law Review, and was an intern with the Environmental Justice Clinic and Miami STREET Law Program. 
He is a co-author with the University of Florida's Huber Hurst Professor of Business Law, Robert Emerson, of a law review article, Bound by Bias? Franchisees' Cognitive Biases, to be published this Spring.
Hollis plans to practice law in Florida as a litigator and teach as a professor one day.
"Many of my legal heroes were not just supervisors, but also teachers, and they positively influenced me."