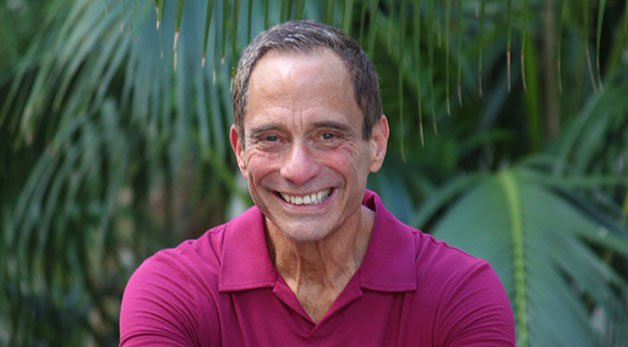 Harvey Levin
The latest salvo in Operation Varsity Blues came recently when "Full House" star Lori Loughlin pleaded not guilty to charges leveled in the college bribery scam, according to Harvey Levin, the reigning king of celebrity news.
At an event sponsored by Miami Law's Entertainment & Sports Law Society and the LL.M. in Entertainment, Arts and Sports Law, the founder and managing editor of TMZ enthralled a gathering of law students. In the Alma Jennings Foundation Student Lounge last week, he swerved out of the strictly celebrity lane opining on why the college admissions prosecutions are a sham. 
"This is revenge on rich people," said the former Miami Law professor, investigative journalist, legal analyst, and television producer. "Everyone is out for blood."
The 68-year-old California native said that the institutions have been complicit for the last 100 years by favoring the oft-low achieving offspring of very wealthy donors, and by attracting star athletes and coddling them with undeserved passing grades. The problem today is that "everyone has a contact and there aren't that many spaces," he said.
"Felicity Huffman went in on a standardized test that everybody has to take and she got a proctor to rig the exam, that is much closer to that line if not over the line than Lori Loughlin who talked to Rick Singer, who went to the crew coach and says, 'Olivia Jade and Isabella want to go to USC. Would you just say they are on the crew team?' It's wrong but it's not a crime." 
The nine-time Emmy winner hosts of FOX News' OBJECTified since 2016 and currently produces three shows under the TMZ brand. Levin launched the company – which stands for "thirty-mile zone," or the historical studio district of Los Angeles – in 2005.
The 1975 law school graduate came to Miami Law at the invitation of Dean Soia Mentschikoff, his favorite professor at University of Chicago Law School. "It was the best year of my life and that was a long time ago. I love the University of Miami Law School."
In the more than one hour discourse, Levin sussed out the track that took him from law student/law professor to helm of the media company valued at over $100 million and urged the students into the law, telling them the world needs a fresh crop of jurists who are not beholden by alliances.
"It was telling and enlightening to listen to Harvey Levin's career arc from lawyer to professor to legal analyst to producer," said Samantha Finkel, a third-year law student and president of ESLS.
 "It very much drove home the notion that a law degree can stake you down any number of satisfying and nontraditional work paths."