Antonio "Tony" Prado has never gone to law school. He does not have a J.D., let alone an LL.M. So, how is he such a useful resource for students of Miami Law's Real Property Development LL.M.? 
"I serve as Developer in Residence for the RPD program," Prado says, a role in which he started serving in Fall 2018.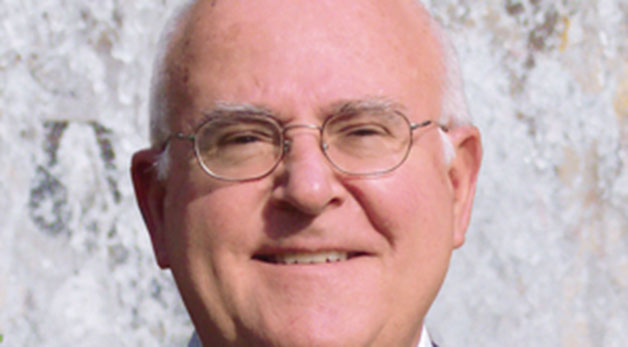 Antonio "Tony" Prado, RPD Developer in Residence
Unique to this Program, one or more Developers in Residence actively participate with the students and professors in and outside the classroom. "We bring a 'real-world' perspective to the subject matters being taught," Prado says. 
Although not a lawyer, Prado knows students will find it useful to "interact with someone who started from the ground up, who's actually done it." 
Bringing Perspective from the Financial Side
Prado has experience from both sides of the table.  He is a real estate developer, but has spent time on the financial aspects of real estate deals as chairman of the board of a community bank for almost 20 years. 
While Prado was working as a developer, he was also working on the lender's side for other projects, which gave him a unique perspective. "I have insight into what bankers are looking for, what worries them, what they need," Prado says, which is something that will surely be of use to students in the RPD Program. 
Prado's transactional experience is one of the contributors to his well-rounded understanding of the real property development world. "As a developer, you are a borrower, but I was also on the lending side, which is rare because normally you are a banker, or you are a developer. It's very unusual to have done both, and simultaneously at that," Prado says. 
Experience with Lawyers and Architects
Prado has engaged with both lawyers and architects throughout his career, so he understands the mindsets of lawyers well. "I've been a client of all sorts of law firms, from big ones like Greenberg-Traurig down to small firms, so I've got a lot of experience dealing with lawyers," Prado says. "I understand what the lawyers are looking for when they interact with a developer." 
Prado is excited to share this knowledge. He has two children who entered very different fields than his own. Thus, he's missed having younger people with whom to share his unique perspective and wealth of knowledge. 
Advantages of the Real Property Development LL.M.
Interacting with people like Prado is what gives UM Law's RPD Program its edge. "It's absolutely unique and valuable to the program that these students are exposed to professors and people like myself who are truly involved and very hands-on in their work," he says. Prado is still very active as a developer, as he is currently working on several projects. Additionally, Prado commented that the various guest lectures he has attended have included a "tremendous amount of real-life experience."  
Prado notes that one significant advantage of the RPD Program is how students, so early on in their careers, can be exposed to professionals who speak about the real choices and quandaries that they are currently going through, as acquiring this level of knowledge takes time and experience in the working world. When starting out at law firms, recent graduates typically work as junior associates. The senior partners are the ones who deal with developers, so the fact that these students can discuss projects with developers such as Prado as part of their education is an incredible opportunity.
Critical to Teach Both the Ups and Downs of Development
Prado knows students can ultimately learn from his experience and from his mistakes. "Any developer who tells you they haven't had any failed projects is either very, very, very lucky, or is lying," Prado says. Real estate is not a predictable kind of business; there are many factors that influence project decisions. 
Prado's well-rounded career in all aspects of real estate development makes him a great addition to the Developer in Residence component of the RPD Program. From providing advice on case examples in classes to real-life tips and tricks that he has learned on the job, Prado hopes to help students reap as many benefits as possible from the Program and to ultimately help them find their career paths in life.  
More information on the Robert Traurig-Greenberg Traurig LL.M. in Real Property Development