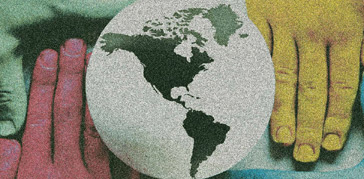 Miami Law, in conjunction with The Vulnerability and the Human Condition Initiative at Emory University School of Law, is hosting a conference exploring universal and identitarian approaches to equality. The conference, "An Uncomfortable Conversation: Identities II," continues the conversation from the Vulnerability and Identities workshop in 2012 and will take place on Friday, November 14 from 4:00 to 8:30 p.m. and Saturday, November 15, from 9:00 a.m. to 5:00 p.m. at the Law School's Faculty Meeting Room.
In recent years, key legal decisions in voting rights, gay marriage, and affirmative action have destabilized the identity-based anti-discrimination frameworks long used to pursue equality and social justice in the United States. Yet, popular arguments for redistributive and reparative public polices remain steadily focused on traditional identity categories.
At the same time, some critical theorists are increasingly suggesting that "traditional" identity categories based on individual characteristics, such as race or sex, are inadequate to capture social problems that transcend categories. These theorists advocate instead for universal paradigms, such as human rights or vulnerability, as the lenses through which we can more effectively address inequality.
This "Uncomfortable Conversation" continues an investigation of the relationships between vulnerability and universality, with an emphasis on the ability of concepts like vulnerability and identity to advance our understanding of substantive justice. Miami Law Vice Dean Patrick O. Gudridge will deliver the welcome address, and several Miami Law faculty will participate in panels including Professors Osamudia James,Charlton Copeland, Mary Anne Franks, JoNel Newman, and Zanita Fenton.
View the full list of participants, schedule, and topics.
The event is free and open to the public, however, advance registration is required.Register online.