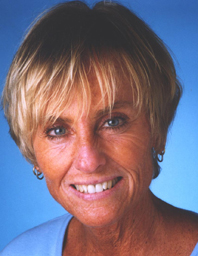 Rebekah Poston and Linda Dakis were roommates throughout their time at Miami Law in the early 70s. They both attended night school after working full-time during the day, and although they were tired at night, they were serious about law school and their career goals. But they still managed to have fun.
"We would take turns bringing food to class to get through the long evenings," said Poston, who is a two time University of Miami alumna. "We would share notes with those who couldn't make class. We would write stories in class, each one adding something more daring than the last. Yes, occasionally we goofed off in class. We were a family."
Dakis, an administrative judge in the 11th Judicial Circuit of Florida, Domestic Violence Division, passed away in 2006 from a cerebral brain hemorrhage. Prior to becoming a judge in 1990, she had an active trial practice for fifteen years.
"I grew to respect Linda so much, particularly after law school, when she pursued the bench where she felt she could best address the rights of all parties in conflict," said Poston, a partner in the law firm of Squire Sanders. "For Linda, it was never, ever about the money. Linda had such compassion for abused and battered women. She acted on her compassion beyond the borders of her own legal community. She traveled to South America where she was instrumental in helping some of the countries to draft their laws to better protect the legal rights of abused and battered women."
In honor of her life-long friend, Poston established The Linda Dakis, JD '74 Memorial Scholarship. The scholarship will be awarded to a law student based on merit and need, with preference given to a student who has an interest in the domestic violence field.
"I want the recipient(s) to know the person Linda was," explains Poston. "I want them to know how ethical she was, how doing justice was paramount for her, regardless of consequence. I want them to be inspired and to inspire as they further pursue their legal careers, knowing that Linda will be watching and be so proud of them."