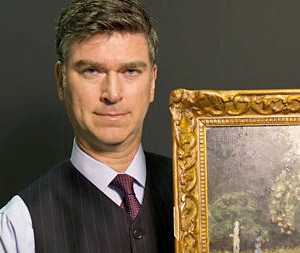 Miami Law graduates Christopher A. Marinello, JD '86 Shanker A. Singham, JD '96, will be two of the experts participating in the seminar "The Art of Looting" organized by Mastrapa Consultants. The seminar will take place on July 20 at the University of Miami Newman Alumni Center on the Coral Gables campus.
Marinello is the Executive Director of The Art Loss Register, the world's largest private database of lost and stolen art, antiques and collectables. Its range of services includes item registration, search and recovery services to collectors, the art trade, insurers and worldwide law enforcement agencies. Singham, an attorney at Squire Sanders, focuses his practice on the areas of antitrust and international trade law including WTO and market access issues. He also advises global companies and national government on trade, competition issues, regulatory and economic integration issues.
At "The Art of Looting" seminar experts will discuss the systematic confiscation of art by the Nazis and Communists as well as hurdles to restitution in Germany, Poland and Romania. Speakers will also address art and other valuables looted from Cuba and unique approaches to deterring the sale and purchase of these pre-Revolution items.
Totalitarian regimes of the past century violated property rights and communist and Nazi authorities looted churches, homes, shops, galleries, museums and individuals with impunity. The millions of refugees who fled mass arrests, executions and sweeping confiscations left behind their homelands and everything they had ever owned. Those who stayed behind, if they survived, were often forced to sell their personal property. Recovering looted art, antiques, jewelry and other personal property is difficult and costly.
In addition to Marinello and Signham, speakers include Willi Korte, Holocaust Art Recovery Project; Ulf Bischof, Bischof & Paetow; Chris Roach, Adams & Reese; Lavinia Stan, Centre for Post-Communist Studies at St. Francis Xavier University; John T. Radzilowski, University of Alaska Southeast & Piast Institute; and Tania C. Mastrapa, Mastrapa Consultants and The Institute of World Politics.
The seminar will be held from 8:30 a.m.-4:30 p.m.
For a detailed schedule and to register, go to: http://mastrapaconsultants.com/events