Eight clinic students from Miami Law traveled to three detention centers in remote areas of Louisiana to meet with Haitian nationals facing imminent removal to Haiti. Many of the immigrants are longtime South Florida residents with family members who are United States citizens.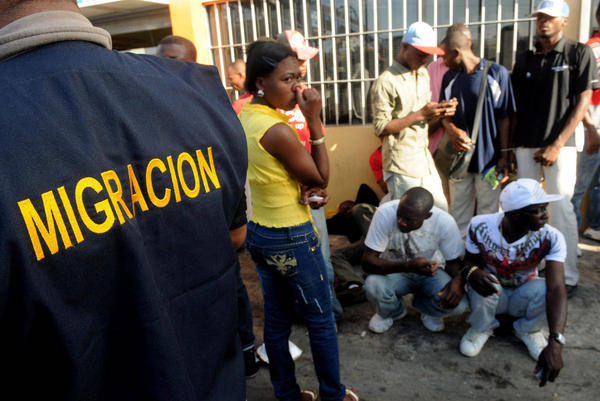 The trip was part of an ongoing effort of the Human Rights and Immigration clinics and other groups to reverse the decision of U.S. immigration authorities to resume deportations to Haiti of anyone with a criminal record despite the cholera outbreak, political unrest, and other life-threatening post-earthquake conditions.
The students who participated in the trip included Immigration Clinic students Theresa Breslin, Kathryn DeMarco, Natalie Garrett, Niyala Harrison, Nneka Utti, and Brittany Young, all 2Ls. Human Rights Clinic students Lea Dartevelle, a French student who is working toward her LL.M. degree in U.S. and Transnational Law for Foreign Lawyers, and Courtney Jordan, 3L also made the journey. Under the supervision of Immigration Clinic instructors Farrin Anello and Rebecca Sharpless and attorney Romy Lerner of Florida Immigrant Advocacy Center, the students traveled to detention centers in Basile, Jena, and Waterproof, Louisiana and met with more than a hundred men and women.
For many of the men and women whom the students met during their trip, deportation will mean permanent separation from their family members, including some who are U.S. citizen children, spouses, and parents. Some of the men and women slated for deportation also suffer from medical conditions that will become life-threatening in Haiti, where they are unlikely to have access to critical medications or care. On February 4, 2011, in response to an emergency petition filed by the UM Human Rights and Immigration Clinics and other organizations, the Inter-American Commission on Human Rights (IACHR) took the rare step or urging the U.S. government to cease deportations to Haiti immediately for persons with family ties in the U.S. or serious medical conditions.
"The people have served their time and have paid their debt to society," commented Dartevelle, a student in the Human Rights Clinic. "It is inhumane to send them to a death sentence."
Young, an Immigration Clinic student, added, "I felt saddened that I had to stand before the people in that room – some of whom have never been to Haiti but were merely born in other countries to parents from Haiti – and to tell them about what awaits them if they are deported."
After meeting with the detained group, the students questioned the U.S. government's negative portrayal of the Haitians. Breslin described the trip as "an eye-opening experience. These individuals shattered my expectations and stereotypes. I was surprised to come face-to-face with such a warm, intelligent, and welcoming group of people."
For more information on the Immigration and Human Rights Clinic's efforts to stop deportations to Haiti, click here.