Develop Your Advocacy Skills through Practice
Miami Law offers an impressive range of lecture and seminar courses in the fields of litigation, arbitration, and dispute resolution. Take advantage of a plethora of opportunities to engage in these fields and hone your craft in any of our 17 clinics and practicums. Our students have an opportunity to take their academic knowledge further with our unparalleled Litigation Skills program in which students learn directly from and network with 65+ local attorneys and judges. This program features a semester-long course that uniquely covers pre-trial and trial advocacy, beginning with the filling of a lawsuit and culminating in a mock trial. Beyond the classroom, join Miami Law's mock trial, moot court, or international moot court team—the only one of its kind in the nation. Students have unparalleled opportunities to work side-by-side with faculty, practitioners, and clients via externships and practicums. These experiences provide students access to dozens of agencies and courts - state and federal, trial and appellate, bankruptcy, immigration, family and more.
Some Facts about Miami and Miami Law:
Our moot court was ranked 21st in the U.S. for 2020-21 
Our Trial Team was ranked 15th in the U.S. in 2021 according to the prestigious Trial Competition Performance Rankings
'A' for Alternative Dispute Resolution Spring 2021 and Spring 2020 in Pre-Law Magazine
'A-' for Trial Advocacy Winter 2021 and Winter 2020 in Pre-Law Magazine
There are numerous S. Florida courts, Immigration Court, and the U.S. 11th Circuit Court of Appeals which has courtrooms for Circuit, Civil and Family Court, and the U.S. District Court for the Southern District of Florida. 

---

"Miami Law's Litigation Skills program shows there is no better training than the real thing. After a semester of learning from respected judges and lawyers in our community, the program sends law students to trial in storied courtrooms before esteemed judges and real jury members. Personally, the knowledge I gained set me up to be successful right out of the gate as a litigator. When I was just a second-year attorney, I led a trial team to an $8 million jury verdict for our client."
Nicole Comparato, JD '17
Associate, Complex Commercial Litigation
Weil, Gotshal & Manges LLP
Miami, FL 
---
Courses*
Advanced Appellate Advocacy I  and II
Advanced Arbitration
Advanced Oral Advocacy in International Arbitration
Advanced Techniques of Persuasion
Alternative Dispute Resolution  
Business Litigation
Civil Procedure I and II
Civil Rights Litigation
Class Action Litigation
Collaborative Family Law Divorce
Complex Litigation
Conflict of Laws
Copyright and Trademark Litigation
Criminal Evidence
Criminal Litigation
Criminal Procedure: Adjudication
Criminal Prosecution and Defense Lawyering
Cross-Cultural Mediation
Death Penalty Litigation
Dispute Resolution in Latin America (in Spanish)
Drafting Complex Arbitration Clauses
Electronic Discovery
Evidence
Federal and State Arbitration
Federal Arbitration Act
Federal Courts
Florida Civil Procedure

Florida Criminal Procedure
Florida Post-Conviction Procedure
Forensic Advocacy in International Arbitration I and II
International Arbitration 
International Dispute Resolution
International Human Rights Lawyering and Advocacy
International Sports Arbitration
Investment Arbitration
Judicial Writing
Large Scale Litigation
Mediation
Mediation Advocacy
Memos, Pleadings, and Motions
Multidistrict Litigation
Negotiation Skills
Patent Litigation
Preparing the Corporate Client for Litigation
Pretrial Litigation
Public Interest Litigation in Private Practice
Scientific Evidence
Social Justice Lawyering
Special Topics in Federal Court
Systemic Advocacy
Transnational Litigation
Trial Litigation
U.S. Perspective on International Commercial Arbitration
Concentrations and Programs
Litigation Skills Program
Concentration in Business Compliance and Sustainability
Concentration in the Business of Innovation, Law, and Technology (BILT)
Concentration in Environmental Law 
Concentration in Litigation and Dispute Resolution
Concentration in Social Justice and Public Interest
---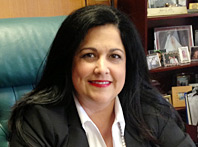 "I think it's great to be taught by professors that sat where the student sat. We have pride in our university and interest that [all students] excel. I think as a professor we can relate to the student on a personal level." 
Judge Bertila Soto, J.D. '89 
Adjunct Faculty, Miami Law Litigation Skills Program 
Chief Judge of the Eleventh Judicial Circuit of Florida 
---
Clinics and Practicums
Joint Degrees
J.D./LL.M. in International Arbitration
"The International Arbitration J.D./LL.M. provided me with a valuable tool set for big firm practice. Because of the LL.M. classes, I was able to help with arbitrator selection in an ICC proceeding and discuss the inclusion of an arbitration clause in a corporate purchase agreement with a Georgian company. I do not believe I would have gained this knowledge without being part of the [international arbitration] program." 
Michael Rodriguez, J.D./LL.M. '17 in International Arbitration 
International Arbitration Associate 
Arnold & Porter Kaye Scholer LLP
Washington, D.C. 
---
International Opportunities
International Moot Court Program: The only one of its kind in the U.S., Miami Law offers a unique and comprehensive International Moot Court Program in which students travel and compete, in Spanish and English, in competitions around the world. Students advocate the different sides of a case and analyze the problem, identify the legal issues, research the law, write the briefs and orally present it to a tribunal. In essence, the students learn how to litigate a case in front of an international tribunal doing what an attorney does in real life. Past competitions have included:
Competencia UBA-Rosario International Commercial Arbitration 

Frankfurt Investment Arbitration Moot - Frankfurt, Germany

International and European Tax Moot Court - Leuven, Belgium

International Criminal Court Trial Competition - The Hague, Netherlands

International Maritime Law Arbitration Moot - Singapore, Australia, or UK

La Competición Internacional de Arbitraje y Derecho Mercantil (Moot Madrid) - Madrid, Spain

Willem C. Vis Arbitral Moot - Vienna, Austria
Extracurricular Opportunities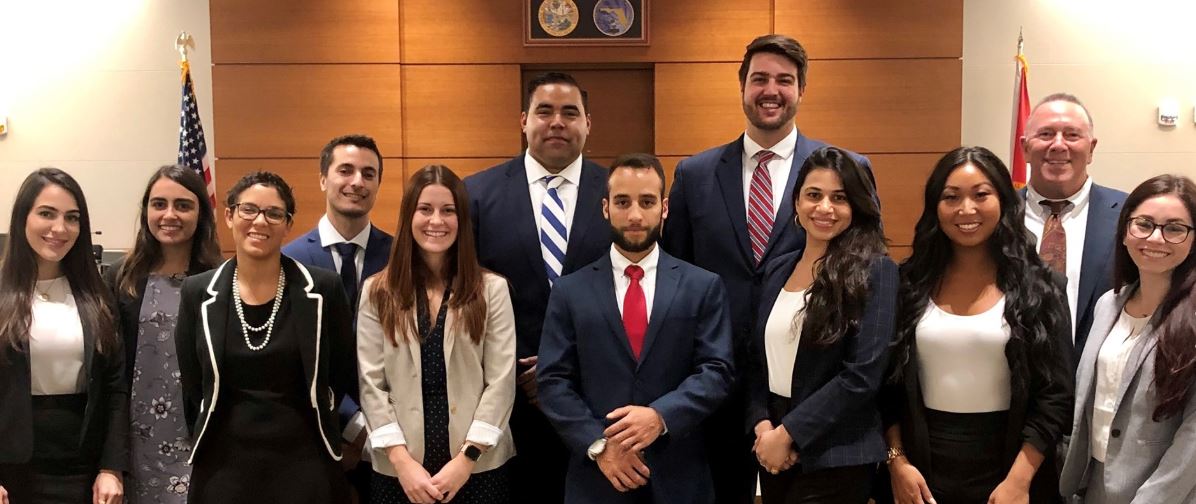 STUDENT ORGANIZATIONS
Charles C. Papy, Jr. Moot Court Board
Child Advocacy Familiy Law Society
International Arbitration Society
International Moot Court Board
Trial Team
LAW JOURNALS
Business Law Review 
Inter-American Law Review 
International and Comparative Law Review 
Race & Social Justice Law Review 
University of Miami Law Review
Externships and Internships** 
3rd District Court of Appeal  
18th Judicial District of Colorado (Centennial, CO)
ACLU – American Civil Liberties Union (New York, NY and Atlanta, GA)
Bristol-Myers Squibb 
Davis Polk & Wardwell LLP
Federal Communications Commission
Florida Supreme Court
Hogan Lovells
Jones Day
Legal Services of Greater Miami
Miami-Dade County School Board Attorney's Office
Miami-Dade Legal Aid
Miami-Dade Public Defender's Office
Miami-Dade State Attorney's Office 
National Women's Law Center (Washington, DC)
Office of the District Attorney (TX, MA, NY, GA) 
Office of the Public Defender (CA, CO, CT, DC, FL, IL, MD, OH, RI) 
Office of the State Attorney (CT, FL, IL, KS, MA, NM) 
Sidley Austin LLP
Skadden, Arps, Slate, Meagher & Flom LLP|The Legal Aid Society (New York, NY) 
University of Miami, Contract Administration   
University of Miami, Office of Privacy and Data Security   
U.S. Attorney's Office, Southern District of Florida   
U.S. Court of Appeals for the Eleventh Circuit 
U.S. Department of Homeland Security  
U.S. Department of Justice (Washington, DC) 
U.S. District Court for the Southern District of Florida  
U.S. Equal Employment Opportunity Commission 
U.S. Securities & Exchange Commission  
U.S. Southern District Court of Florida 
White House Office of Public Engagement and Intergovernmental Affairs  (Washington, DC) 
Faculty Experts
Conferences / Centers
Class Action and Complex Litigation Forum - This event offers a unique perspective for attorneys looking to understand the latest issues and topics associated with multi-district class actions and complex litigation.
HOPE Public Interest Resource Center - This center runs the HOPE Fellows Program in which students have the opportunity to create summer "dream jobs" in the public interest arena, often in Offices of the Public Defender.
International Arbitration Institute - The International Arbitration Institute is an embodiment of the University of Miami's long tradition of engagement with the law of arbitration. The Institute strives not only for progress through the education of the new generation of arbitration lawyers, but also for progress through research in international arbitration.
Fellowships  
Litigation Skills Fellowships 
Ervin Gonzalez Fellowship
HOPE Fellowship Program 
Summer Public Interest Fellowship Program 
Scholarships / Awards
Marco A. Vazquez Memorial Scholarship 
John F. Evans Memorial Scholarship 
Honorable Theodore Klein Endowed Scholarship 
Litigation Skills Adjunct Faculty Scholarship 
Honorable Stanford Blake Mediation Award 
Richard L. Lapidus Endowed Memorial Scholarship Fund 
John M. Hogan Fund for Public Interest Litigation 
American Board of Trial Advocates (ABOTA) Civility Matters Award 
Ervin A. Gonzalez Endowed Scholarship 
Daniel S. Pearson Endowed Scholarship 
*Course list is not exhaustive and does not set out a path of study.
**List is not exhaustive and is intended to provide examples of past externships and internships.