Front and Center in Developing Your Advocacy Skills 
Being practice ready matters, and it is no surprise Miami Law earns high marks in trial advocacy with moot court, litigation skills, clinics, and mock trial as strong components of the Miami Law program. Miami Law's curriculum also provides extensive simulation, live client skills training, integration of trial and pre-trial skills, arbitration, mediation, negotiation, and more general alternate dispute resolution offerings. Seasoned and highly regarded local practitioners and judges serve as adjunct professors and mentors. Students have unparalleled opportunities to work side-by-side with faculty, practitioners, and clients via externships and practicums. These experiences provide students access to dozens of agencies and courts - state and federal, trial and appellate, bankruptcy, immigration, family and more. Some stats:
'A' for Alternative Dispute Resolution in PreLaw Magazine Spring 2020 and Spring 2021
'A-' for Trial Advocacy - PreLaw Magazine Winter 2021 and Winter 2020
21 Moot court competitions participated in during 2019-2020 
2019 Top 10 Global List for Alternative Dispute Resolution - LLM. Guide 
Access to numerous S. Florida courts; plus Immigration Court and the U.S. 11th Circuit Court of Appeals which has courtrooms for Circuit, Civil and Family Court, and the U.S. District Court for the Southern District of Florida. 
Clinics 
Miami Law's clinics give students practical, hands-on lawyering experience, while also helping needy and under-represented individuals and groups locally and across the nation and the globe. Litigation experience can include:
International Moot Court Program
International Moot Court Program
In this program, students travel around the globe to moot court competitions, some of which are in Spanish. In this unique program guided by faculty, students earn academic credit and satisfy graduation requirements. Students interested in engaging in a challenging litigation and international law experience (while having fun) are ideal for this program. Read About International Moot Court Victories
Courses*
Litigation Skills Program
In two courses, Litigation Skills I and II, students engage in rigorous, hands-on training to learn the practical skills necessary for competent professional legal service. Taught by a faculty of experienced trial lawyers and judges, almost 75 percent of second and third year law students enroll in this six-credit course.

Transactional Skills Program
In the courses Transactional Skills I, II, and Introduction to Business Practices & Drafting of Transaction Documents, this program enables students to leave law school with a solid background in how to review, draft, and negotiate contracts of all types. 

*******************************************

Advanced Appellate Advocacy I  
Advanced Appellate Advocacy II  
Alternative Dispute Resolution  
Alternative Dispute Resolution Design Systems 
Basic Concepts in International Arbitration  
Civil Procedure II  
Class Action Litigation  
Complex Litigation Seminar 
Conflicts of Law  
Corporate Skills for New Lawyers  
Criminal Evidence Workshop  
Criminal Procedure Adjudication  
Criminal Prosecution & Defense Lawyering  
Current Topics in Criminal Litigation  
Discovery in Civil Litigation  
Electronic Discovery 
Environmental Litigation & Policy  
Evidence
Federal Courts   

Federal and State Arbitration  
Florida Civil Procedure  
Florida Criminal Procedure 
Immigration Law 
International Arbitration 
International Commercial Arbitration  
International Criminal Law 
International Investment & Negotiation 
International Moot Court
Introduction to Litigation 
Investment Arbitration 
Judicial Writing 
Law Firm Management  
Lawyering and Ethics for the Business Attorney
Legal Communication & Research Skills I and II  
Mediation  
Multidistrict Litigation: Law, Practice and Strategy  
Negotiation Skills 
New York Convention  
Practical Skills for New Lawyers  
Presentation of Evidence 
Pretrial Litigation Practice 
Preparing the Corporate Client for Litigation 
Professional Liability and Legal Malpractice 
Rule 56: Mastering Summary Judgment Motions 
Search and Seizure  
Scientific Evidence  
Securities Enforcement & Litigation  
Substantive Criminal Law 
The Adversary System: Silence, Confrontation, and Sentencing 
Treaty Interpretation   
UNCITRAL Model Law  
Wrongful Convictions: Causes and Remedies
Extracurricular Opportunities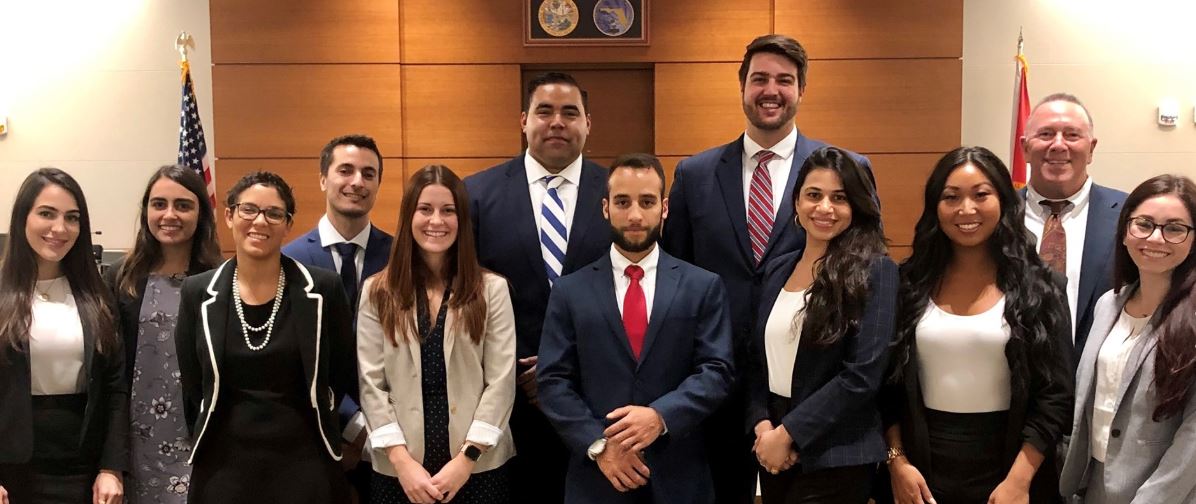 Charles C. Papy, Jr. Moot Court Board
This student-run, honorary organization focuses on recruiting and training the finest oral and written advocates in the country and is the oldest, largest, and most prestigious advocacy program at Miami Law. Read About Past Moot Victories
Trial Team
The University of Miami School of Law Trial Team provides opportunities for students to hone their advocacy skills and develop as trial attorneys. The Trial Team is composed of a select group of students who represent Miami Law in interscholastic civil and criminal competitions against other law schools. 
STREET Law Program
Law students teaches law, public policy and ethics to students in Miami-Dade County public and private schools.
---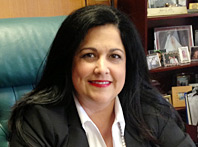 "I think it's great to be taught by professors that sat where the student sat. We have pride in our university and interest that [all students] excel. I think as a professor we can relate to the student on a personal level." 
Judge Bertila Soto, J.D. '89 
Adjunct Faculty, Miami Law Litigation Skills Program 
Chief Judge of the Eleventh Judicial Circuit of Florida 
---
Joint Degrees / Concentrations
Litigation and Dispute Resolution Concentration
Students thinking seriously about becoming a litigator/trial lawyer should consider this concentration. It is structured to provide the opportunity for a law student to become the best practice-ready litigator/trial lawyer that any law school education can produce.
J.D./LL.M. in International Arbitration
The International Arbitration LL.M. Program offers specialized theoretical and practical courses on all aspects of international commercial and investment arbitration.
"The International Arbitration J.D./LL.M. provided me with a valuable tool set for big firm practice. Because of the LL.M. classes, I was able to help with arbitrator selection in an ICC proceeding and discuss the inclusion of an arbitration clause in a corporate purchase agreement with a Georgian company. I do not believe I would have gained this knowledge without being part of the [international arbitration] program." 
Michael Rodriguez, J.D./LL.M. '17 in International Arbitration 
International Arbitration Associate 
Arnold & Porter Kaye Scholer LLP
Washington, D.C. 
Conferences / Centers
Class Action and Complex Litigation Forum - This event offers a unique perspective for attorneys looking to understand the latest issues and topics associated with multi-district class actions and complex litigation.
International Arbitration Institute - The International Arbitration Institute is an embodiment of the University of Miami's long tradition of engagement with the law of arbitration. The Institute strives not only for progress through the education of the new generation of arbitration lawyers, but also for progress through research in international arbitration.
Fellowships  
Litigation Skills Fellowships 
Ervin Gonzalez Fellowship
HOPE Fellowship Program 
Summer Public Interest Fellowship Program 
Faculty Experts
Some of our faculty members have been prosecutors, others have been criminal defense attorneys, and others have worked for both the government and the defense. Full-Time faculty with aspects of litigation expertise:
International Opportunities 
Leipzig-Miami Exchange Program - Students and faculty members from both law schools meet twice a year to discuss ten topics relating to law or policy and learn about each other's public and private international law systems.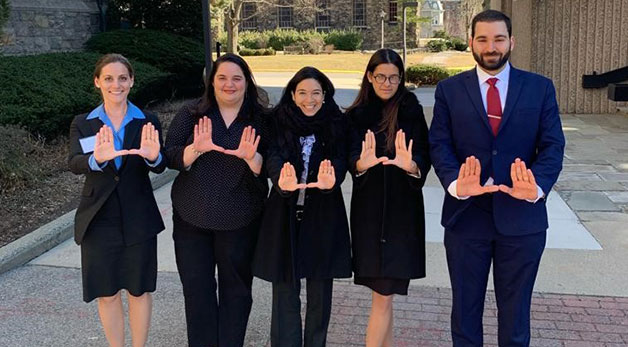 International Moot Court Program - Students act as counselors and advocate the different sides of a case based on a problem written by an organization or school at interschool competitions that take place across the globe. In front of a mock International Tribunal, students analyze the problem, identify the legal issues, research the law, write the briefs and orally present it to the moot court. In essence, the students learn how to litigate a case in front of an international tribunal doing what an attorney does in real life. Competitions have included:
The International and European Tax Moot Court (Leuven, Belgium) 

International Criminal Court Trial Competition (The Hague, Netherlands) 

Frankfurt Investment Arbitration Moot (Frankfurt, Germany) 

Willem C. Vis Arbitral Moot (Vienna, Austria) 

La Competición Internacional de Arbitraje y Derecho Mercantil "Moot Madrid" (Madrid, Spain) 

La Competencia UBA-Rosario International Commercial Arbitration (Buenos Aires, Argentina)

International Maritime Law Arbitration Moot (Singapore, Australia or UK) 
Journals
University of Miami Law Review
Externships / Internships to Develop Litigation Skills 
Litigation Skills Externship Program
In this acclaimed program, taught by experienced trial lawyers and judges, students engage in rigorous, hands-on training in practical skills for competent professional legal service. Unlike other law schools which typically teach trial skills as an intensive course over a short period of time, our course includes pretrial skills and far more hours. The course culminates in a highly anticipated Final Trial where students conduct a full mock trial before real jurors. Seventy-five percent of second and third year law students enroll in this six-credit course.
The externship portion provides students with the opportunity to apply the trial and pre-trial skills learned during the Lit Skills I course in a live client setting. In these externship placements, students may represent clients in criminal and civil matters as Certified Legal Interns (CLI) and argue cases in Circuit, County and Federal courts under the supervision of practicing attorneys.
Sampling of Past Internships / Externships 
3rd District Court of Appeal  
18th Judicial District of Colorado (Centennial, CO)
ACLU – American Civil Liberties Union 
AirBnb 
Alternative Dispute Resolution Intern at the United States Equal Employment Opportunity Commission (Washington, DC)
Attorney General Offices  
Bristol-Myers Squibb 
City Attorney's Offices 
City of Miami Beach, Office of the City Attorney  
County Attorney's Offices 
Department of Justice Antitrust Division, Litigation Section (Washington, DC) 
Department of Justice NC (Raleigh, NC) 
Department of Homeland Security  
District Attorney (TX, MA, NY, GA) 
EEOC – Equal Employment Opportunity Commission 
Federal Communications Commission  
Federal Public Defender's Office, Southern District of Florida  
Florida Supreme Court in Tallahassee 
Legal Aid of Miami 
Legal Aid Society (New York, NY) 
Legal Services of Greater Miami 
Miami-Dade County School Board Attorney's Office 
Miami-Dade Public Defender's Office 
Miami-Dade State Attorney's Office 
National Women's Law Center (Washington, DC)  
Office of the Public Defender, 11th and 17th Judicial Circuits of Florida 
Office of the State Attorney, 9th, 15th and 17th Judicial Circuit of Florida 
Public Defender's Offices (CA, OH, RI, MD, CT, CO, DC, IL) 
Public Defender Service for the District of Columbia (Washington, DC) 
Securities and Exchange Commission-SEC 
State Attorney's Offices (CT, MA) 
University of Miami, Contract Administration   
University of Miami, Office of Privacy and Data Security   
U.S. Attorney's Office, Southern District of Florida   
U.S. Court of Appeals for the Eleventh Circuit 
U.S. Department of Homeland Security  
U.S. Department of Justice (Washington, DC) 
U.S. District Court, Southern District of Florida  
U.S. Securities & Exchange Commission  
U.S. Southern District Court of Florida 
White House Intern in the Office of Public Engagement and Intergovernmental Affairs  (Washington, DC) 
Judicial Clerkships
A judicial clerkship provides direct insight into the judicial process and is a valuable and enriching experience. A law clerk gains practical experience by attending judicial proceedings, performing legal research, drafting memoranda and providing other assistance to the judge.
Scholarships / Awards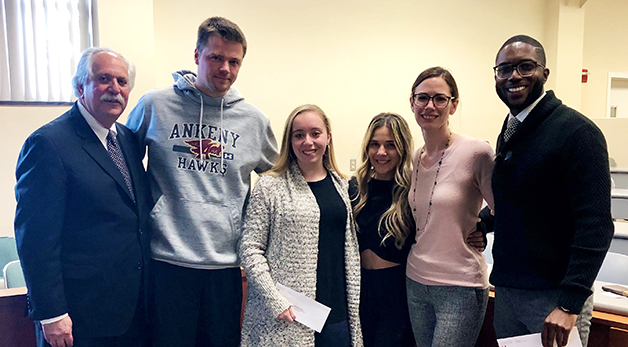 Marco A. Vazquez Memorial Scholarship 
John F. Evans Memorial Scholarship 
Honorable Theodore Klein Endowed Scholarship 
Litigation Skills Adjunct Faculty Scholarship 
Honorable Stanford Blake Mediation Award 
Richard L. Lapidus Endowed Memorial Scholarship Fund 
John M. Hogan Fund for Public Interest Litigation 
American Board of Trial Advocates (ABOTA) Civility Matters Award 
Ervin A. Gonzalez Endowed Scholarship 
Daniel S. Pearson Endowed Scholarship 
*Lists courses currently or recently offered in this area, but this list is not exhaustive nor does it set out a path of study.