Learn to Navigate Immigration Law and Policy at the Crossroads of the Americas
Located in a major immigration gateway to the United States, Miami Law offers both academic and experiential learning opportunities in the field of immigration, asylum, and citizenship law. Miami Law students can tailor their study of immigration law with our vast interdisciplinary course offerings. Our unique 1L curriculum allows you to take Immigration Law as an elective. Then, build your expertise with upper-level courses from our other areas of study such as human rights law, business law, criminal law, health care law, and social justice and public interest. Our students gain invaluable first-hand experience in the Immigration Clinic, where they advocate on behalf of immigrants and collaborate with immigrants' rights organizations. Miami Law students collaborate on projects that reform the law and advance the cause of social justice for immigrants, becoming an integral part of the wider immigrant and human rights advocacy community in South Florida and the nation. 
Some Facts about Miami and Miami Law:
See all Miami Law Immigration Law News
---
"For my interests, the law school provided a great environment and...public interest opportunities. After taking Immigration Law with Professor Sharpless during my 1L year and then interning with organizations like Americans for Immigrant Justice and [US] Immigrations and Customs Enforcement, it was clear to me that I wanted to pursue a career in immigration law." 
Thais De La Cuba, J.D. '15  
Asylum Officer, U.S. Citizenship and Immigration Services 
Fort Lauderdale, FL  
---
Courses* 
Administrative Law
Advanced Immigration
American Legal History
Business, Entertainment, and Sports Immigration Law
Civil Rights Litigation
Constitutional Law I, II, and III
Economy and Society
Employment Discrimination
Employment Law
Family Law
Gender Violence, Social Justice, and the Law
Human Trafficking
Immigration for Athletes, Artists, and Entertainers
Immigration Law
Immigration Law and Policy
Immigration, Ethnicity, and Public Policy

International Human Rights Law
International Law
International Treaties Law
Labor Law
Legislation
Professional Responsibility for U.S. and Multinational Practice
Race and Economic Justice
Race and the Law
Race, Class, and Power: The #BlackLivesMatter Movement
Researching the Administrative State
Slavery and Commercial Law
Social Impact Advocacy
Social Justice Engagement
Social Justice Lawyering
Spanish for Lawyers I, II, and Independent Study
Systemic Advocacy Seminar
The Administrative State
Academic Programs and Concentrations
Concentration in Immigration, Citizenship, and Asylum Law
Concentration in Social Justice and Public Interest
Concentration in Litigation and Dispute Resolution
Litigation Skills Program 
Transactional Skills Program
Clinics and Practicums
Immigration Clinic 
Health Rights Clinic 
Human Rights Clinic
Children & Youth Law Clinic
D.C. Semester in Practice
Civil Rights Practicum
Social Impact Advocacy Practicum
Joint Degrees
J.D./LL.M. - International Law
J.D./M.A. - Latin American Studies
J.D./M.P.H. - Public Health 
J.D./M.P.A. - Public Administration
J.D./M.S.Ed. - Law, Community and Social Change
International Opportunities
International Moot Court Program
Law Without Walls Program
Extracurricular Opportunities
STUDENT ORGANIZATIONS
Alliance Against Human Trafficking
American Civil Liberties Union-UM
American Constitution Society
Asian Pacific American Law Student Association
Black Law Students Association
Charles C. Papy, Jr. Moot Court Board
Cuban-American Bar Association (CABA)
First-Generation Law Association
Human Rights Society
Hispanic Law Students Association
Immigration Students Law Association (ISLA)
International Law Society
Military and National Security Law Society
National Lawyers' Guild
Public Interest Leadership Board 
South/West Asian & North African Law Students Association
Trial Team
LAW JOURNALS
Business Law Review
Inter-American Law Review
International & Comparative Law Review
Race and Social Justice Law Review
University of Miami Law Review
Externships and Internships**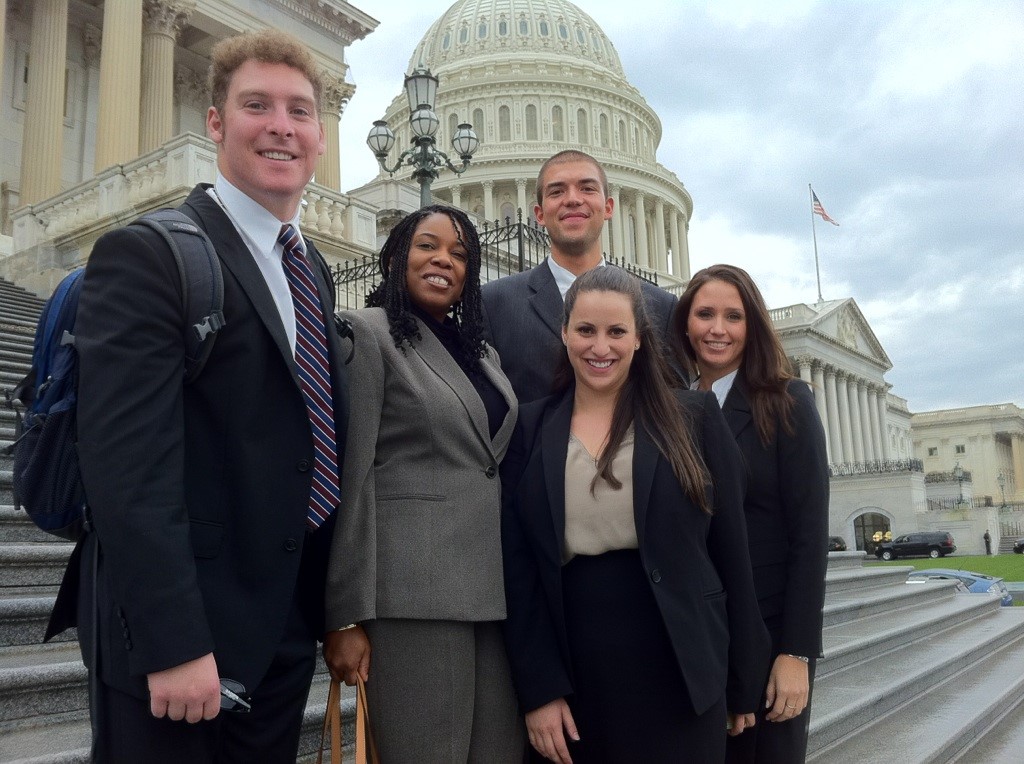 American Bar Association Commission on Immigration (Washington, DC) 
American Civil Liberties Union (New York, NY) 
Americans for Immigrant Justice 
Catholic Charities Legal Services (Washington, DC) 
Centro de los Derechos del Migrante (Mexico City, Mexico) 
Colombian American Service Association, Inc. 
Community Justice Project
Florida Department of Children and Families 
Florida Immigration Advocacy Center-FIAC 
Legal Services of Greater Miami
Miami-Dade Legal Aid
Miami (Krome) Immigration Court  
Michigan Immigrant Rights Center-MIRC (Ypsilanti, MI) 
RAICES' Family Detention Services Program (Karnes City, TX) 
Refugee and Immigrant Center for Education and Legal Service (Washington, DC) 
Texas Civil Rights Project (Austin, TX) 
The Community Justice Project, a project of Florida Legal Services, Inc. 
U.S. Department of Homeland Security, Immigration & Customs Enforcement 
U.S. Immigration and Customs Enforcement
WeCount!
Young Center for Immigrant Children's Rights (Chicago, IL) 
Faculty Experts
David Abraham, Professor of Law Emeritus, has taught Property, Immigration & Citizenship Law, Citizenship and Identity, Law and the Transition to Capitalism and Law and Social Theory.
Ira Kurzban, Adjunct Professor, teaches Immigration Law.
Romy Lerner, Associate Director, Immigration Clinic & Lecturer in Law, is an expert in immigration law.
JoNel Newman, Professor of Clinical Legal Education & Director of the Health Rights Clinic, teaches professional responsibility and civil procedure. 
Kunal Parker, Professor of Law, is an expert in immigration law and his teaching areas and interests include American Legal History, Estates and Trusts, Immigration and Nationality Law, and Property.
Alejandro Portes, Professor of Sociology and Law, is an expert in international migration.
---
Rebecca Sharpless is Professor of Law & Director of Miami Law's Immigration Clinic. 
She researches and writes in the areas of immigration law, progressive lawyering, and the intersection of immigration and criminal law. Professor Sharpless speaks widely on immigration law, including at academic symposia and events such as the annual conference of the American Immigration Lawyers Association. Her areas of expertise include: Civil Litigation and Procedure, Immigration and Refugee Law, and Trial Advocacy and Practice.
---
Rebecca Sánchez-Roig, Adjunct Professor, teaches in the area of entertainment and sports immigration law.
Irwin P. Stotzky, Professor of Law, has worked over three decades to improve human rights in Haiti and the status of Haitian immigrants in the U.S.
Melissa Swain is the Associate Director, Health Rights Clinic & Lecturer in Law.
Conferences, Lectures, Centers 
Defending the Human Rights of Migrants Lecture Series
Creative Strategies in Immigration Court and Litigation
Continuing Legal Education Seminar on Innovative Immigration Defense
HOPE Public Interest Resource Center - hosts information sessions on jobs and fellowships in the area of immigration and makes immigration law volunteer opportunities available to students during law school at local nonprofits groups, including Americans For Immigrant Justice, Catholic Legal Services, and the Southern Poverty Law Center. Opportunities are available through the:
HOPE Fellowship Program - provides summer stipends to students to create their dream jobs in immigration and public interest anywhere across the globe.
Summer Public Interest Fellowship Program - rising 2L students with a genuine commitment to public interest work full-time at a local public interest agency, and do classroom sessions and a legal research and writing project.
*Course list is not exhaustive and does not set out a path of study.
**List is not exhaustive and is intended to provide examples of past externships and internships.