For any problems registering for courses or if any instructions are unclear, please contact the Registrar for assistance.
Office Hours:
Mon – Fri 8:00AM – 5:00 PM
Telephone: 305-284-4825
Fax: 305-284-1793
E-mail: lawreg@law.miami.edu
Mailing Address:
University of Miami School of Law
Office of the Registrar
PO Box 248087
Coral Gables, FL 33124
Physical Address:
University of Miami School of Law
Office of the Registrar
1311 Miller Drive, Suite A210
Coral Gables, FL 33146-6914
LAW REGISTRAR STAFF MEMBERS 
All team members are cross-trained and can always assist with general inquiries.
Jennifer Munne
Registration Specialist
 -Concentration/Area of Focus
 -Examination Accommodations for Foreign LL.M. and Visiting International Exchange Students
 -Honors-Pass-Fail Grading Program
Marysabel Merino
Program Coordinator
- Degree Progress Report (DPR)
- Exam Administration Coordinator
- Transfer Credit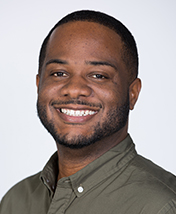 Terrell E. West II
Assistant Registrar
 -Course and Curriculum
 -Internal workflows
 -Records and Enrollment
 -Transcripts
 -Transfer Credit/ Certification
 
Claudia Osorio
Associate Registrar
 -ABA and US News reporting
 -Certifications for the Bar
 -Degree Honors, Rank and Dean's List
 -Graduation
 -Rescheduling a Final Examination (Exam Conflict/Personal)
---
For Questions Regarding Intensive Short Course Registration
For additional questions please contact askus@law.miami.edu
For Questions About Taking Courses at Other UM Schools
For questions and/or help with registration, contact Hakim Lakhdar, Director for Professional and Intellectual Life Programming at hlakhdar@law.miami.edu or 305-284-4345.
For questions regarding law scholarships, please see the Scholarships: University of Miami School of Law webpage.
For Questions About Academic Oversight
Contact the Registrar at 305-284-4825 or lawreg@law.miami.edu.