Study at the Intersection of Law and Business
Our one-of-a-kind curriculum focuses on the world's expanding and converging practice of business law. No matter your interest in business, Miami Law offers 100+ courses and experiences to get you prepared.
Whether your goal is to work in private law firms, banking/financial institutions, corporate compliance, media/broadcast companies, accounting firms, non-profits, or government agencies, we will provide you with a thorough understanding of the intersection of law and business.
At the crossroads of the Americas and as 31st among global cities in terms of business activity, human capital, information exchange, cultural experience, and political engagement, the greater south Florida area offers you rich and wide-ranging opportunities to gain hands-on experience for a business law practice with a global perspective.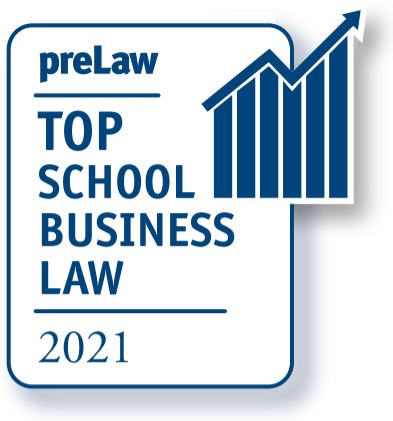 Some Facts about Miami and Miami Law:
'A' ranking in Business Law Pre-Law Magazine (fall 2021, fall 2020, fall 2019, and fall 2018)
3rd richest city in the U.S. and the 8th richest in the world in terms of purchasing power, according to a 2018 UBS study of 77 world cities
4th-largest economy in the U.S. and the 16th largest in the world
#2 most entrepreneurial city in the U.S. with the country's highest startup density - 247.6 startups per 100,000 people - according to 2020 The Kauffman Index 
2nd largest financial capital in the United States with over 1,400 multinational corporations headquartered in South Florida and one of the largest concentrations of international banks in the U.S. 
See all Miami Law Business Law News
---
"I ended up going to law school and focusing really on a business career after all. I think the most valuable part was the critical thinking to which I was exposed. I would say really that the talent of the faculty made all the difference." 
Maura Abeln Smith, J.D. '82 
Former General Counsel 
GE Plastics, Owens Corning, International Paper, and PepsiCo 
Knoxville, TN 
---
Courses*
Advanced Business Taxation 
Alcohol Beverage Law 
Banking Law 
Bankruptcy Law 
Blockchain Technology and Business Strategy 
Boilerplate: Standardized Contract Terms 
Broker-Dealer Regulation 
Business and Human Rights 
Business Associations 
Business Planning Seminar 
Business in Latin America Workshop 
Business Litigation 
Closely Held Businesses 
Commercial Law: Payment Systems and Negotiable Instruments 
Commercial Law: Secured Transactions 
Commercial Law: UCC 
Compliance Challenges in Emerging Markets 
Contemporary Law Firm Formation, Innovation, and Management 
Conservation, Tourism, and Development 
Contracts 
Corporate Compliance and Social Responsibility 
Corporate Compliance and Risk Management 
Corporate Finance for Lawyers 
Corporate Skills for New Lawyers 
Corporate Tax 
Craft Alcohol Beverage and Cannabis 
Deal Skills: Cross-Border Finance 

Doing Business in Latin America 
Employment Discrimination 
Employment Law 
Federal Income Tax 
Financial Accounting for Lawyers 
Financial Instruments 
Insurance Law and Policy 
International Business Transactions 
Introduction to the Deal 
Introduction to Business Practices and Drafting of Transaction Documents 
Intellectual Property for Business Lawyers 
Labor Law 
Lawyering and Ethics for the Business Attorney 
Mindfulness and Motivating Business Compliance with the Law 
Regulatory Compliance, Corporate Governance, and Sustainability 
Reorganization in Bankruptcy 
Securities Fraud Investigations 
Securities Regulation 
Statistics for Lawyers 
Trade Secrets 
Transactional Drafting and Practice 
Transactional Lawyering: Deal Skills 
Transactional Lawyering: Negotiating and Drafting Contracts 
Transactional Legal Research 
Urbanism, Capitalism, and Development 
White Collar Criminal Law 
Academic Programs and Concentrations
Litigation Skills Program 
Transactional Skills Program
Concentration in the Business of Innovation, Law and Technology: BILT
Concentration in Business Compliance and Sustainability
Concentration in International Tax
Concentration in Taxation of High Net Worth Individuals
Clinics and Practicums
Bankruptcy Clinic
Investor Rights Clinic 
Startup Clinic  - Certified by the U.S. Patent and Trademark Office
Joint Degrees
Video: "In looking to make the next step career-wise. Should I take the time and go back to law school or should I peruse my MBA? And one day I said, 'Well, why not do both'? ...I feel like both of those go hand in hand, you can't have the business without the law and the law kind of sets the tone for what you can do in the business in terms of policies etc., so I feel like they really work together and that the law tells you what you can do in business." 
Shari Munroe, J.D./M.B.A. '16 
Associate Attorney, Liebler Gonzalez & Portuondo 
Fort Lauderdale, FL 
J.D./M.B.A. - Business Administration 
J.D./MAcc. - Accounting
J.D./M.M. - Music Business and Entertainment Industries 
J.D./LL.M. - Entertainment, Arts & Sports Law 
J.D./LL.M. - Estate Planning 
J.D./LL.M. - Real Estate Development 
J.D./LL.M. - Tax 
Triple Degree Programs for Undergraduate Business Majors: J.D./M.B.A. + LL.M. in Estate Planning, Real Estate Development, or Tax
---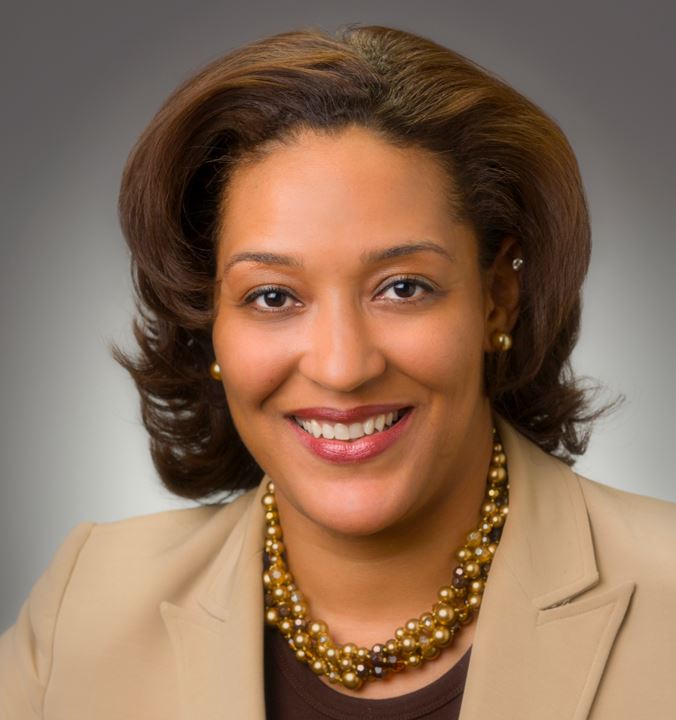 "You will never know when an appropriate opportunity will present itself, and someone will give you the chance to do something new, different and exciting. You have to be open, trust yourself and trust your education, and be confident that you can do the work that needs to be done."
Sherry Williams, J.D. '95
Chief Compliance Officer, Strategic Materials, Inc. (North America's largest glass recycler)
(Former SVP and Chief Ethics and Compliance Officer, Halliburton Company)
Houston, TX
---
International Opportunities
International Moot Court Program: The only one of its kind in the U.S., Miami Law offers a unique and comprehensive International Moot Court Program in which students travel and compete, in Spanish and English, in competitions around the world. Students advocate the different sides of a case and analyze the problem, identify the legal issues, research the law, write the briefs and orally present it to a tribunal. In essence, the students learn how to litigate a case in front of an international tribunal doing what an attorney does in real life. Past competitions with a business focus have included:
Foreign Direct Investment Arbitration Moot 
Frankfurt Investment Arbitration Moot Court Competition - Frankfurt, Germany
La Competición Internacional de Arbitraje y Derecho Mercantil ("Moot Madrid"), Madrid, Spain 
La Competencia UBA-Rosario International Commercial Arbitration - Buenos Aires, Argentina
The International and European Tax Moot Court Competition - Leuven, Belgium
International Exchange / Study Programs: We offer a variety of international exchange experiences focusing on business. These include: 
LawWithoutWalls Program: This program brings together students, faculty, practitioners, and entrepreneurs from around the country and the world to explore innovation in legal education and practice. LawWithoutWalls enables students to collaborate across institutions and countries, gain business, entrepreneurial, investigative research, and team building skills and, more than that, invaluable experience and insight into the world of law and business.
Extracurricular Opportunities
STUDENT ORGANIZATIONS
Business Law Society
Charles C. Papy, Jr. Moot Court Board
Entertainment and Sports Law Society
Intellectual Property Law Society
International Arbitration Society
Maritime Law Society
Real Estate, Probate, and Trust Law Society
Student Bar Association
Trial Team
LAW JOURNALS
Business Law Review
Inter-American Law Review
International & Comparative Law Review
University of Miami Law Review
Externships and Internships**
Accenture
AirFrance
Bacardi 
Baker McKenzie
BBC Studios, Latin America/ U.S. Hispanic
Boies Schiller Flexner LLP
Cadwalader, Wickersham & Taft LLP
Carnival Cruise Lines
City of Coral Gables, Office of City Attorney
County Attorney's Office
Davis Polk & Wardwell LLP
Delaware Court of Chancery 
DHL
eBay
Florida Office of the Attorney General (Economic Crimes Division)
Greenberg Traurig LLP
Hogan Lovells
Jones Day
Liberty Mutual
MasTec
Mayer Brown LLP
Miami Dolphins
Miami Marlins
Office Depot
Pillsbury Winthrop Shaw Pittman LLP
Ryder Industries
Sidley Austin LLP
Skadden, Arps, Slate, Meagher & Flom LLP
Sony Music
Ulta Music Festival
U.S. Bankruptcy Courts
U.S. Securities and Exchange Commission
Warner Bros. Entertainment Inc.
Warner Music Latina
Faculty Experts
Bill Blatt is an expert in taxation and legislation.
Caroline Bradley is an expert in United States securities regulation, international finance, and business associations.
Bill Bratton is an expert in business and corporate law.
Melanie Cherdack has experience in complex securities litigation and broker-dealer cases.
---
"If a multinational [company] files for bankruptcy, what is the appropriate venue? What happens if you also have arbitration agreements? These are issues that need to be considered in the business world." 
Andrew B. Dawson 
Professor of Law and Vice Dean for Academic Affairs 
Andrew Dawson is an expert in contracts, bankruptcy and commercial law.
---
Kathleen Claussen is an expert in international business and trade law.
Michele DeStefano teaches a course on law, technology, and innovation, and her scholarship focuses on the growing intersections between law and business and legal entrepreneurship.
Scott Eichorn is the Associate Director and Practitioner-in-Residence for Miami Law's Investor Rights Clinic.
Andrew Elmore is an expert in employment and labor law.
Stephen Halpert teaches in the areas of business associations, business transactions, securities regulation, bankruptcy, creditors' rights and remedies, and insurance.
Frances R. Hill teaches and writes in the areas of federal income tax.
Stanley Langbein teaches federal income taxation, international tax, banking law, and commercial law.
Lili Levi teaches Business Associations, Copyright Law, and Media Law.  She has previously taught International Copyright Law and Defamation and Privacy Law.
John M. Newman focuses on the economics and regulation of digital markets and platforms, with a particular emphasis on antitrust, contract, and intellectual-property issues.
Tom Robinson is an expert in taxation, estate planning, and trusts and estates.
Rob Rosen is an expert in white collar crime.
Andres Sawicki researches and teaches in the area of intellectual property.
---
Marcia Narine Weldon is an expert in business and corporate law, corporate governance, labor and employment law, compliance, business and human rights, and ESG (environmental, social, and governance).
(WATCH PROFESSOR WELDON: She discusses why, in her opinion, law students should study Business Associations in your first year.)
---
Patricia White is an expert in trusts and estates and tax law.
William Widen teaches commercial law, contracts, and other business subjects.
Conferences, Lectures, Centers 
Bankruptcy Skills Annual Workshop
Heckerling Institute on Estate Planning
Ralph E. Boyer Institute on Condominium and Cluster Development Law
*Course list is not exhaustive and does not set out a path of study.
**List is not exhaustive and is intended to provide examples of past externships and internships.