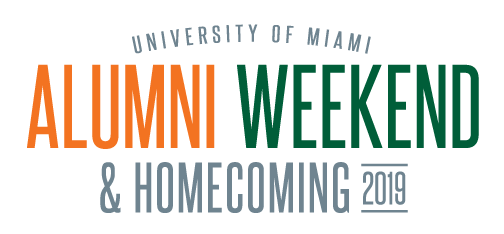 Law Alumni Association
SAVE THE DATE!
November 6-9
We have listened to your requests for reunions and below is what we have tentatively scheduled for this year's School of Law Homecoming.
If you would like to join a homecoming committee or sponsor an event, please contact Brittany Kegley at bmd33@miami.edu.
Additional details will be released soon!
Schedule of Events
Schedule of Events
Wednesday, November 6
10th Annual Homecoming Golf Tournament
Join Law Alumni Association President, Jason Kairalla, JD '02, and our Tournament Honorees for a great day with alumni and friends on the links!
Miami International Links, Melreese Country Club
1802 NW 37 Avenue, Miami, FL
11:00 a.m. Check-In │ 12:00 p.m. Tee-Off │ 5:30 p.m. Awards Dinner
Friday, November 8
Classes of 1979, 1989, 1994, 1999 and 2009 Reunion Reception
Student Bar Association & Law Alumni Association President Reunion Reception
Saturday, November 9
71st Annual Law Alumni Association "Morning Spirits" & Homecoming Breakfast
Join the Law Alumni Association for this School of Law tradition in honor of the members of judiciary, elected officials and the Reunion Classes.
Law Alumni Association Homecoming Committee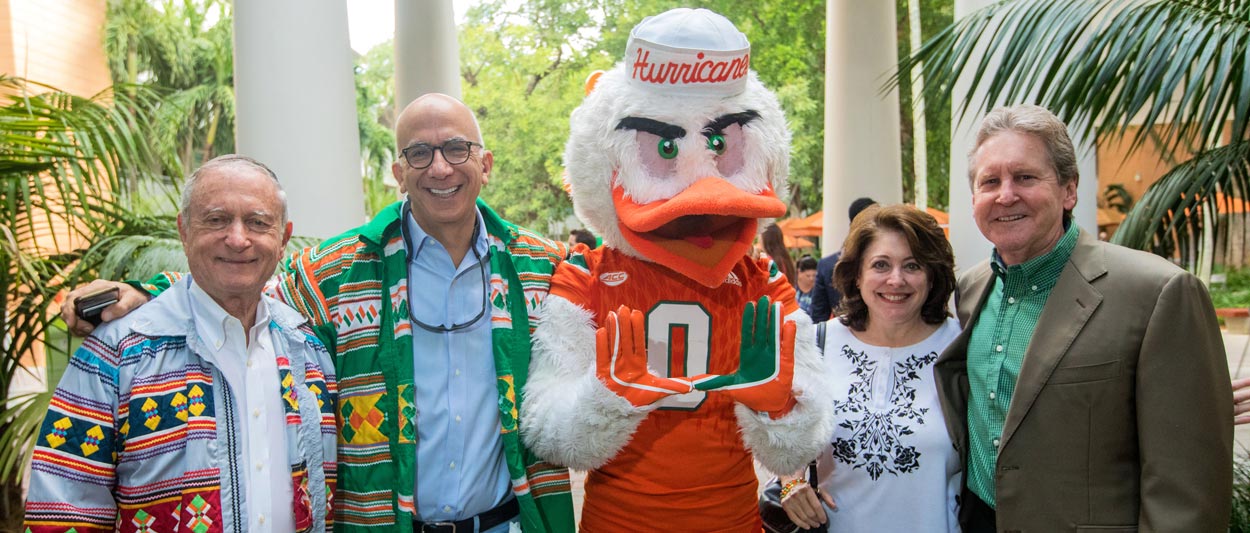 Jason Kairalla, JD '02, President, Law Alumni Association
Daniel S. Newman, JD '91, Vice President of Activities, Law Alumni Association
Student Bar Association & Law Alumni Association Committee

The Honorable Beth Bloom, JD '88
Ira Bodenstein, JD '80
Joseph Bogosian, JD '92
Devang Desai, JD '03
The Honorable Carroll J. Kelly, JD '89
Lindsey Lazopoulos Friedman, JD '11
Christopher Malek, JD '09
Torrence R. Phillips, JD '99
Mark F. Raymond, JD '83
Patricia A. Redmond, JD '79
The Honorable Robin S. Rosenbaum
Alessandria San Roman, JD '18

Class of 1979 Committee

David D. Bird
Craig H. Coller
Victor P. Debianchi, Jr. 
Sara Barli Herald 
Frederick L. Klein
Eric P. Littman
Joseph Lowe
Patricia A. Redmond
Flora E. Seff

Class of 1989 Committee

Richard M. Goodman
The Honorable Carroll J. Kelly
The Honorable Bertila A. Soto
Todd S. Payne

Class of 1994 Committee

Alex O. Akpodiete
Kathy Harris
Leon N. Patricios
Sabrina Mendoza
Detra Shaw-Wilder

Class of 1999 Committee

Jason R. Alderman
Robert "Robbie" Boone
Y. Lisa Colon
Jaret L. Davis
Delaila J. Estefano
Sandra M. Ferrera
Debra Frank Montero
The Honorable Monica Gordo
Linda M. Leali
Torrence R. Phillips
Maria H. Ruiz

Class of 2009 Committee

Jonathan E. Feuer
Christina Guzman
Christopher Malek
David Rothenstein
Tammy Savin Malvin
Haydee S. Sera
Yolanda P. Strader
Isabel Yague
For more information or any questions, please contact the Law Alumni Office at alumni@law.miami.edu or 1.866.99UMLAW.