---
---
The LL.M. in International Arbitration develops practitioners that are well rounded and ready to enter the field of International Arbitration. The program's internationally-renowned arbitration faculty and staff provide students with ongoing personal advice and structural support in planning and advancing their careers in the field.
Sit for a U.S. Bar Exam
Foreign-trained graduates of the International Arbitration LL.M. Program may sit for the Bar Exam in several states without a J.D. degree, the most common being New York and California.  After being admitted to any bar in the United States, graduates may practice federal law in any of the 50 states or serve as corporate counsel within a corporation anywhere in the United States. In addition, many states, including California, Florida, New York and Washington D.C., allow experienced, foreign-trained lawyers to work as a foreign legal consultant without being admitted to the bar in the United States.
Students in the International Arbitration LL.M. Program may enroll in foundational U.S. law courses taught as part of Miami Law's J.D. program, such as Civil Procedure, Commercial Law or Contracts, to prepare for a U.S. bar exam. All first-year and upper-level U.S. law courses are open to LL.M. students. Students may also enroll in preparatory bar exam courses, which cover topics tested on the federal and (Florida) state portions of the bi-annual bar exam. In addition, Miami Law offers a variety of programs to help students prepare for this difficult exam, including Bar Week (series of panels, workshops, and informational sessions about bar exam logistics, preparation, and application issues), Bar Boot Camp (an exclusive supplemental bar preparation program for Miami Law graduates), weekly workshop sessions and lectures on critical skills for exam success, and review of key (Florida) subjects, as well as Bar Coaching (Miami Law graduates work individually with a "bar coach" who will provide personalized guidance throughout the bar study process). 
For additional information regarding preparatory bar exam courses, click here. 
Post-graduation Work Permit for International Students
Foreign-trained law graduates of the International Arbitration LL.M. Program may qualify for an employment authorization of a one-year period for optional practical training (OPT) in the United States immediately following their graduation from the program. The OPT provides students with a valuable opportunity to gain practical experience in the United States prior to returning to their home countries (or seeking permanent employment in the United States). 
For additional information regarding the Option Practical Training Work Permit for International Students, please visit the International Student & Scholars service website. 
---
International Arbitration Careers Worldwide
Miami Law students and graduates have been working around the globe with prestigious arbitration firms and institutions as well as international corporations in post-graduation, summer and practicum positions.
Africa
Abidjan, Ivory Coast
Cairo, Egypt
Casablanca, Morocco
Johannesburg, South Africa
Nairobi, Kenya
Asia
Ankara, Turkey
Bangkok, Thailand
Bishkek, Kyrgyzstan
Dhaka, Bangladesh
Dubai, United Arab Emirates
Hong Kong, S.A.R. China
Istanbul, Turkey
Manama, Bahrain
New Delhi, India
Riyadh, Saudi Arabia
Seoul, South Korea
Shanghai, China 
Shenzhen, China
Tokyo, Japan
Central & South America
Bogota, Colombia
Caracas, Venezuela
Curitiba, Brazil
Guayaquil, Ecuador
Mexico City, Mexico
Santa Cruz, Bolivia
Santiago, Chile
São Paulo, Brazil
Europe
Amsterdam, The Netherlands
Basel, Switzerland
Brussels, Belgium
Frankfurt, Germany
Geneva, Switzerland
Hamburg, Germany
Lisbon, Portugal
London, United Kingdom
Madrid, Spain
Milan, Italy
Moscow, Russia
Munich, Germany
Paris, France
Prague, Czech Republic
Reykjavik, Iceland
Rome, Italy
Rotterdam, Netherlands
Stockholm, Sweden
Vienna, Austria
Warsaw, Poland
Zurich, Switzerland
North America
Atlanta, Georgia, United States
Houston, Texas, United States
Los Angeles, California, United States
Miami, Florida, United States
Montreal, Canada
Nassau, Bahamas
New York, New York, United States
San Francisco, California, United States
Seattle, Washington, United States
Washington D.C., United States
Prestigious law firms where graduates have worked.
Addleshaw Goddard
Akerman
Allen & Overy
Al Tamimi & Co.
Arnold & Porter Kaye Scholer
Badertscher Rechtsanwälte
Baker & Hostetler
Baker & McKenzie
Bofill Mir & Alvarez Jana Abogados
Bryan Cave
Carlton Fields
Carvalho, Machado e Timm Abogados
Chiomenti
Clifford Chance
Clyde & Co.
Crowell & Moring
Dan Tan Law
Debevoise & Plimpton
Dentons López Velarde
DLA Piper
Freshfields Bruckhaus Deringer
Fisher Broyles
Greenberg Traurig
GST LLP
Hanotiau & van den Berg
Hogan Lovells
Holland & Knight
Homburger
Houthoff Buruma
Hughes Hubbard & Reed
Jones Day
Lalive
Latham & Watkins
Luther Rechtsanwälte
MAQS Advokatbyra
Mattos Filho
Nishimura & Asahi
Norton Rose Fulbright
Paul Hastings
Pérez-Llorca
Reed Smith
Reis & Souza Advogados
Schönherr Rechtsanwälte
Shearman & Sterling
Shutts & Bowen
Simont Braun
Squire Patton Boggs
Stephenson Harwood
Tavernier Tschanz
Three Crowns
Uria Menendez
VISCHER
White & Case
WilmerHale
---
"The International Arbitration LL.M. completely changed my appeal to prospective employers and better prepared me; from the research assistant position with Miami Law's International Arbitration Institute, me being a panelist at the ICC Costa Rica Conference, and the two practicum placements with DLA Piper and Astigarraga Davis in Miami. All this led to me not only landing one of the best positions in the world with White & Case's international arbitration group in Washington, D.C., but also with one of the best legal clerkships in Miami [Astigarraga Davis]."
Brian Vaca, (Ecuador/U.S.)
J.D./LL.M. International Arbitration '16
Associate, Arnold & Porter Kaye Scholer, Washington D.C.
---
Prestigious arbitral institutions and organizations where graduates have worked.
African Development Bank (AfDB)
American Arbitration Association (AAA)
Arbitration Institute of the Stockholm Chamber of Commerce (SCC)
Arbitration Place
Bahrain Chamber of Dispute Resolution (BCDR)
Columbia Center on Sustainable Investment 
Energy Charter Secretariat
Financial Industry Regulatory Authority (FINRA)
Inter-American Development Bank (IADB)
International Chamber of Commerce (ICC)
International Centre for Dispute Resolution (ICDR)
International Centre for Settlement of Investment Disputes (ICSID)
International Institute for Conflict Prevention & Resolution (CPR)
International Institute for the Unification of Private Law (UNIDROIT)
JAMS Mediation, Arbitration and ADR Services
Korean Commercial Arbitration Board (KCAB)
Miami International Arbitration Society (MIAS)
Nairobi Center for International Arbitration (NCIA)
New York International Arbitration Center (NYIAC)
Oil Gas and Energy Law (OGEL)
SICANA (provider of ICC arbitration services in North America)
Transnational Dispute Management (TDM)
United Nations Commission on International Trade Law (UNCITRAL)
UNIDROIT
World Bank Group, Special Litigation Unit
---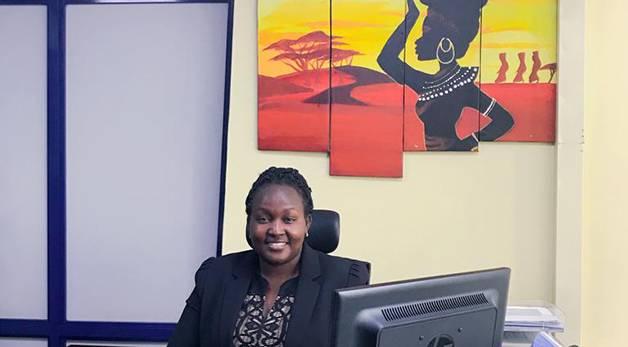 "Miami Law's International Arbitration LL.M. has equipped me with International Arbitration skills and provided a practical experience through lectures, workshops, seminars, and attending arbitration conferences. What is unique about the LL.M. Program is that it provides close interactions with renowned professors and practitioners, something I had not experienced before. I definitely would advise anyone considering an LL.M. in International Arbitration to choose Miami Law. It is an all-rounded program, with the best professors, recognized for its exceptional student diversity ratio, and a high success rate of its alumni all over the world." 
Victoria Kigen (Kenya)
LL.M. International Arbitration '17
International Arbitration Institute Scholarship Recipient
Case Counsel, Nairobi Centre for International Arbitration, Kenya
---
Prestigious multinational companies where graduates have worked.
Airbus
AirTM
Anheuser-Busch
Aramco (Saudi Arabian Oil Company)
Bacardi
Cisneros Group
Citco Bank
Eli Lilly
Franchise World Headquarters ("SUBWAY")
FTI Consulting
Huawei Technologies Co. 
Japanese Tobacco International
Kroll
NBC Universal Telemundo
Norwegian Cruise Line
Okeanos
PricewaterhouseCoopers
Royal Caribbean International
Société Générale
Telefónica
Turkish Petroleum Pipeline Corporation (BOTAS)
Unilever
Walmart
---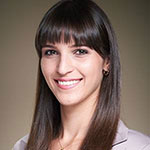 "During my LL.M. at the University of Miami, I received valuable mentoring from some of my classmates, the University of Miami´s staff and Professors. After my LL.M., I took the New York Bar, and returned to my home country, Brazil. Here, I had the chance to choose from a selection of great law firms, and the conversations I had at the University of Miami were decisive in determining the next step in my career."
 
Caroline Klamas (Brazil)
LL.M. International Arbitration '14
International Arbitration Institute Scholarship Recipient
Consumer Data Governance Lead, Unilever, São Paulo, Brazil
---
---
More Information
Learn more about our scholarships, admissions process and program features by watching this video of our Fall 2020 Online Information Chat led by Director Sandra Friedrich. For questions about the International Arbitration LL.M. Program or any of these study options, please contact: iallm@law.miami.edu.