A Degree Tailored for Non-U.S. Lawyers
This degree program is ideal for students who expect international tax law to play an important role in their professional careers, have a solid foundation in their own domestic tax system, and have enough experience to bring their own questions to the program.
Specifically, the degree benefits foreign attorneys who:
Are practicing, or intend to practice, in or with Latin America in order to develop the niche market of structuring investments in and by Latin America.
Are ready to delve into a more sophisticated tax practice and looking to understand enough U.S. tax law to work well with U.S. tax lawyers.
Why Miami?
This unique offering makes sense as South Florida has become one of the world's leading centers of international tax planning and asset management, and Miami is a major financial capital and home to the largest concentration of international banks in the U.S.
---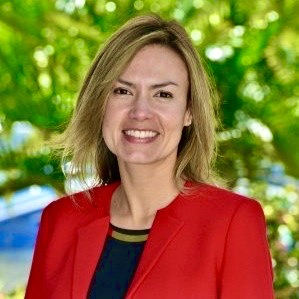 "Having the opportunity to be part of the Cross-Border Tax Program was academically and socially enriching. The in-depth perspective on comparative tax law with focus on the US tax system has allowed me to improve and better serve the international clients' needs."
Paulina Wood, LL.M. '19
Universidad de los Andes - Bogota, Colombia
New York Life Insurance Company
Miami, FL
---
Expert Faculty
The city has an exceptionally high number of lawyers representing clients with cross-border investments. We are able to bring in this top talent as adjuncts and have non-U.S. tax experts teach alongside U.S. tax lawyers to show the real-world dynamics of developing a structure that satisfies the business and legal demands of multiple jurisdictions. This way, students understand how international tax planning has to work in every country where their clients do business.
More Information
Course Descriptions & Requirements
Schedule Options
Admissions