Announcement: The Program welcomes its Advisory Board, distinguished industry leaders who provide advice and support to the program students, directors, and faculty.  
---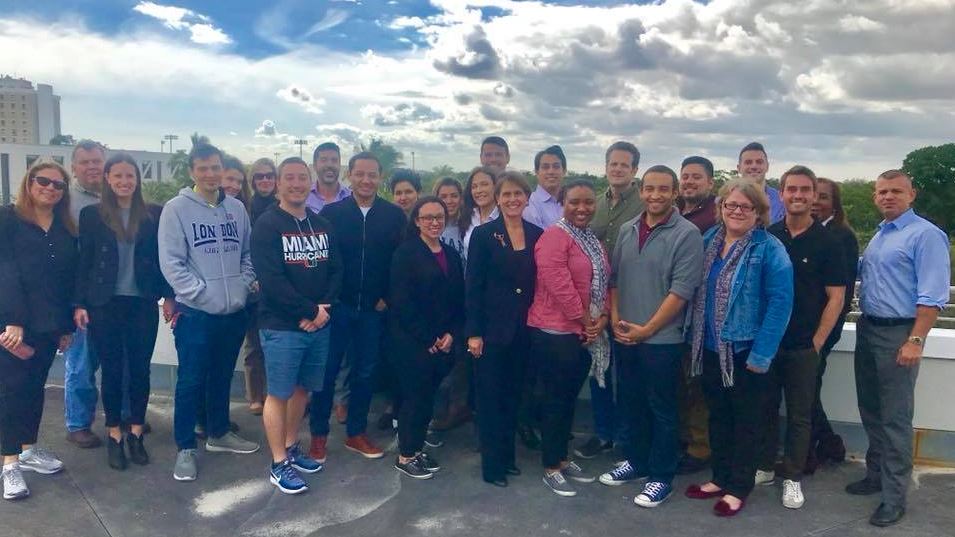 Until recently, to in the LL.M. in Real Estate/Property Development program students had to come to Miami, FL. But now, the LL.M. program—widely regarded as the nation's best—is available on campus and in an online format that offers both innovation and academic excellence. The LL.M. explores the subjects necessary to develop an understanding of land acquisition, finance, regulation, tax law, construction law, residential and commercial development, landlord tenant, closings, negotiation, planning strategies and drafting.
The program offers hands-on learning and unparalleled networking and professional development to students and alumni.
Who Should Consider This Program?
Professionals looking for an online LL.M. program in real estate/property development
Real estate professionals who need to acquire or upgrade knowledge of the area
Practitioners interested in making a career pivot or fine tuning their practice
Current law students or recent law graduates who want complete instruction in the laws related to real property development
Program Formats: Full or Part-Time/ On Campus or Online
To meet needs and schedules, the LL.M. Program is offered in various formats:
On Campus (full-time or part-time)
Online (part-time)
Joint J.D./LL.M. (full-time option which saves time and tuition money over earning the degrees separately), or
Triple Degree (J.D./M.B.A./LL.M. in Real Property Development)
Unparalleled Faculty, Leadership & Personalized Attention
The Real Property Development faculty includes top professors and scholars in the field, adjuncts who are partners of prominent law firms, and general counsels of major real estate companies – experts from all over the U.S. The director counsels students individually on internship placements and course selection at the beginning of each term thereby arranging a schedule that provides the appropriate course of study for each student. Each student takes appropriate courses depending on his or her background since students in the Program come from throughout the United States and some international jurisdictions with diverse work and undergraduate law experiences.
See Program Advisory Board Members
---
"The Program is wonderful for any recent law school graduate, attorney, or business person interested, or currently practicing, in the field of real estate development because it exposes the students to so many important areas of both real estate law and real estate development. Further, you obtain hands-on experience in addressing these complicated issues through internships and class projects, which makes you more marketable to prospective employers."
Benjamin E. Wilson, LL.M. '04
Partner, Shutts & Bowen LLP, Miami, FL
---
Real-World Learning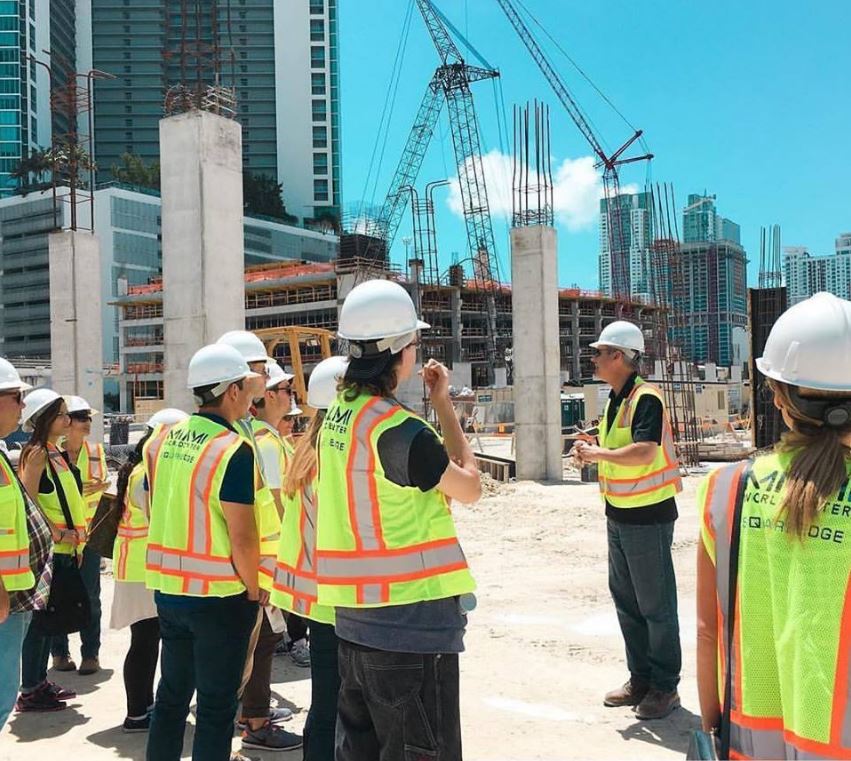 Site Visits
Students gain first-hand knowledge from the various perspectives of participants, including experts in zoning or environmental issues, architects, developers, lenders or tenants. (Pictured: Real Property Development LL.M. studuents visit Downtown development site Miami World Center.) As a part of the Introduction to Real Estate Development and the Real Estate Project Development Workshop courses, students gather at a construction site or developer's office to hear presentations by real estate professionals who have been involved in significant residential or commercial real estate projects. The story of the project is told from the various perspectives of participants, including experts in zoning or environmental issues, architects, developers, lenders or tenants. The students tour the site of the project, and the entire experience is incorporated into the ongoing work of the relevant course offering. Our Real Property Development LLM students get to participate in a number of site visits throughout the year, helping them immerse themselves in the real estate law industry in Miami. See images from site visit to Brickell City Center in November 2016.
Internships
Students are required to participate in one internship under the direct supervision of an attorney. 
Developer in Residence Program (DIR)
Unique to the Miami Law program is the Developer in Residence Program (DIR) which includes active involvement of a real estate developer who is able to complement the theoretical law learned in the program with "real world" application to legal concepts. The current DIR is Adjunct Professor Howard Shapiro who works with law students and faculty to lecture and assist them in the classroom setting by presenting the client's point of view and the reality of the real estate development industry.
2018 Events
3/21/18

12:30-2pm (Lunch will be served)

Panel Discussion on Affordable Housing Development

   Distinguished Panelists:

Daniella Levine Cava

, Miami-Dade 8th District Commissioner

Stephanie Berman-Eisenberg

, President and CEO Carrfour Supportive Housing

Jerry Chasen

, Esq. Director of Legacy Planning at SAGE

Room Alma Jennings Foundation Student Lounge

Space is limited, please RSVP to adunkle@law.miami.edu

Hosted by RPPTL and OUTLaw
For more information on any of the above events, please email rpdinfo@law.miami.edu.
More Information
Admissions
Requirements & Curriculum
Hands-On Learning
Faculty
Distance Learning Program