---
Elevate Your Legal Career with an LL.M. in Estate Planning  

Virtual Open House with the Director
May 10, 2022
6:00 - 7:00pm
REGISTER TODAY FOR THE VIRTUAL OPEN HOUSE!



Learn how the Heckerling Graduate Program in Estate Planning
will prepare you to meet the growing demand for attorneys
with expertise in individual and estate planning. 

GIVE YOURSELF THE COMPETITIVE EDGE!
Can't make the Open House? 


Email Laura Adams at 

ladams@law.miami.edu

 for additional information.


 
The Right Time to Consider This Degree

The aging baby boomer generation has set the stage for the largest intergenerational wealth transfer in history. This, combined with increasing complexity of income tax, wealth transfer tax, property laws, and today's changing economic environment, has created a demand for attorneys with expertise in individual and estate planning. 
Attorneys can meet this growing demand by attending our LL.M. program in estate planning offering a unique combination of tax and non-tax estate planning courses unavailable elsewhere.  

Choose From a Variety of Career Paths
The Heckerling Graduate program offers career development for students seeking successful and rewarding professions. With an Estate Planning LL.M. job opportunities can include:
Large law firm attorney
Boutique estate planning firm attorney
Bank or trust company officer
Internal Revenue Service position
Wealth manager at bank or investment house
In-house or independent attorney for public or private charity
Tax and probate litigator
More on career development
How Does this Degree Differ from a Tax LL.M.?
The unique program prepares attorneys to deal with the tax implications of wealth transfers and with the related non-tax, investment and business succession planning issues. The breadth and depth of coverage of both the tax and non-tax aspects of individual and estate planning distinguishes the curriculum from traditional graduate tax programs. Tax LL.M. programs may offer a cluster of survey courses on estate planning, but cannot match the in-depth, practical focus of Miami Law's spring semester classes which cover exclusively essential non-tax issues including fiduciary administration, asset protection, life insurance, investment planning, elder law, and probate. 
The Heckerling LL.M. Difference
The program's structure and faculty truly set it apart from other graduate programs in estate planning.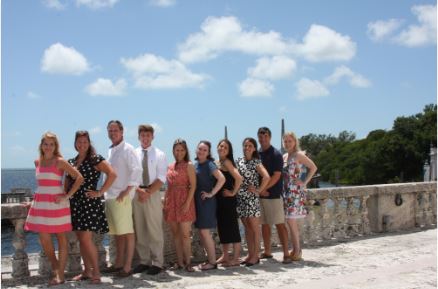 Strong Camaraderie: Students and Alumni
The graduate program fosters close connections with fellow students who progress together through two semesters of small seminar style classes. Lifelong relationships are nurtured by annual alumni reunions at the Heckerling Institute on Estate Planning. Small classes also create close ties with faculty and students not only develop a close core relationship with each other, but also join a national network of distinguished estate planners upon graduation.
Purposeful Course Scheduling
The graduate program begins with a traditional 14-week fall fall semester of  foundational course work covering core conceptual topics that provide the foundation for the spring semester. Building on the fall, the Graduate Program's unique spring semester consists of a series of one-week, one credit modular courses on advanced-level tax and estate planning to give students a high level of technical expertise. Students are also invited to attend the Heckerling Institute on Estate Planning, the nation's largest educational conference for estate planning professionals.
Exceptional Faculty & Mentoring
Unmatched in graduate-level legal education, nationally recognized experts and faculty in the field of estate planning teach in the program. Select program size also allows for personalized attention - students prepare and draft an estate plan working under the direct supervision and guidance of an experienced estate planning attorney. 

A History of Excellence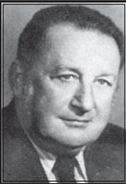 The late Philip E. Heckerling was a member of Miami Law's faculty from 1963-1983. A professional to the core, Professor Heckerling was an active member of the FL Bar Association, the American Bar Association, the American College of Probate Counsel, and the American Law Institute. From his early years in trust work, he was a man with a passion for improving the technical competence of estate planners. In pursuit of his goal, he created the University of Miami School of Law's Heckerling Institute on Estate Planning in 1967 as a place for experts to gather and refine their skills. He nurtured it through the years of its phenomenal growth to its position as the largest and most respected continuing education program for estate planners today. That passion led him to also establish this graduate LL.M. program in estate planning, which is named in his honor.
---

"The Graduate Program in Estate Planning at UM is mandatory for a successful career in sophisticated estate planning and complex trust and estate administrations."
Ganon J. Studenberg, J.D., LL.M. '08
Studenberg Law, Melbourne, Florida
 
---
Learn More
Faculty
Curriculum
Career Development
Joint and Triple Degree Options
Admissions Information