"The UM faculty provides mentorship and training from the world's leading minds in various areas of International Law. Professors like Jan Paulsson and Albert Jan van den Berg gave me the solid grounding required for the fast moving world of arbitration today. All of this in a beautiful environment that constantly teaches you to think globally."
Diogo Pereira, J.D. '10
Partner, De Almeida Pereira PLLC, Washington, D.C.
---
The University of Miami School of Law is proud to say that the professors in the International Arbitration program are "world-class arbitrators" according to the International Who's Who of Commercial Arbitration, Chambers & Partners Global-wide, the Legal 500 in International Arbitration, and Top Lawyers in International Trade and Arbitration. Admission to the program is highly selective, which allows for heightened attention and effective mentoring from faculty who help students to start or advance their careers in international arbitration.
PROGRAM LEADERSHIP

Carolyn Lamm – Distinguished Faculty Chair of the White & Case International Arbitration LL.M. Program
Carolyn Lamm is a partner and litigator in White & Case's Washington D.C. office and is a prominent practitioner in international arbitration and dispute resolution, trade matters and cross-border commercial federal court litigation. She is involved primarily in the representation of foreign corporate clients and foreign sovereigns.

Sandra Friedrich, Director, White & Case International Arbitration LL.M. Graduate Law Program; Director, International Arbitration Institute; Lecturer in Law. Previously she practiced law at Latham & Watkins in New York, focusing on complex commercial and investment arbitration proceedings as well as related litigation. Professor Friedrich has co-authored several publications on international commercial and investment arbitration, including an article on Disclosure in International Arbitration Proceedings in the United States published in the American Review of International Arbitration and an article on Investment Arbitration in East Asia and the Pacific published in the Journal of World Investment and Trade.  Friedrich is currently working on her doctorate thesis at the University of Cologne on the definition of investment under the ICSID Convention.
INTERNATIONAL ARBITRATION FACULTY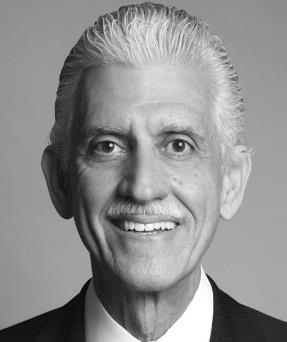 José Astigarraga is described as "'a brilliant strategist who always has absolute command of the subject matter and is always prepared," José Astigarraga is an experienced advocate who represents clients in international business disputes. The Global Head of Reed Smith's International Arbitration Practice, José is one of only six lawyers worldwide ranked in the top band of international arbitration practitioners for Latin America  and one of only ten lawyers ranked in the top band of international arbitration practitioners in the United States. (Chambers Latin America 2019, 2017, Chambers USA 2019, 2016, 2011.) Cited for his "'extraordinary critical thinking skills, strategic planning, extensive international relationships and depth of experience,' which 'put him on a level all by himself,'" he currently serves on the ICC's Commission on Arbitration, and previously led the IBA's worldwide Task Force on the Guidelines for Arbitrator Conflicts of Interest. (Chambers Latin America 2014.)  He served as vice president of the LCIA for much of his 10 years on the Court. He was appointed by the U.S. Government to advise the NAFTA Commission on the development and promotion of international arbitration in the region, and served as an expert for the U.S. Department of State at the private international law conference of the Organization of American States.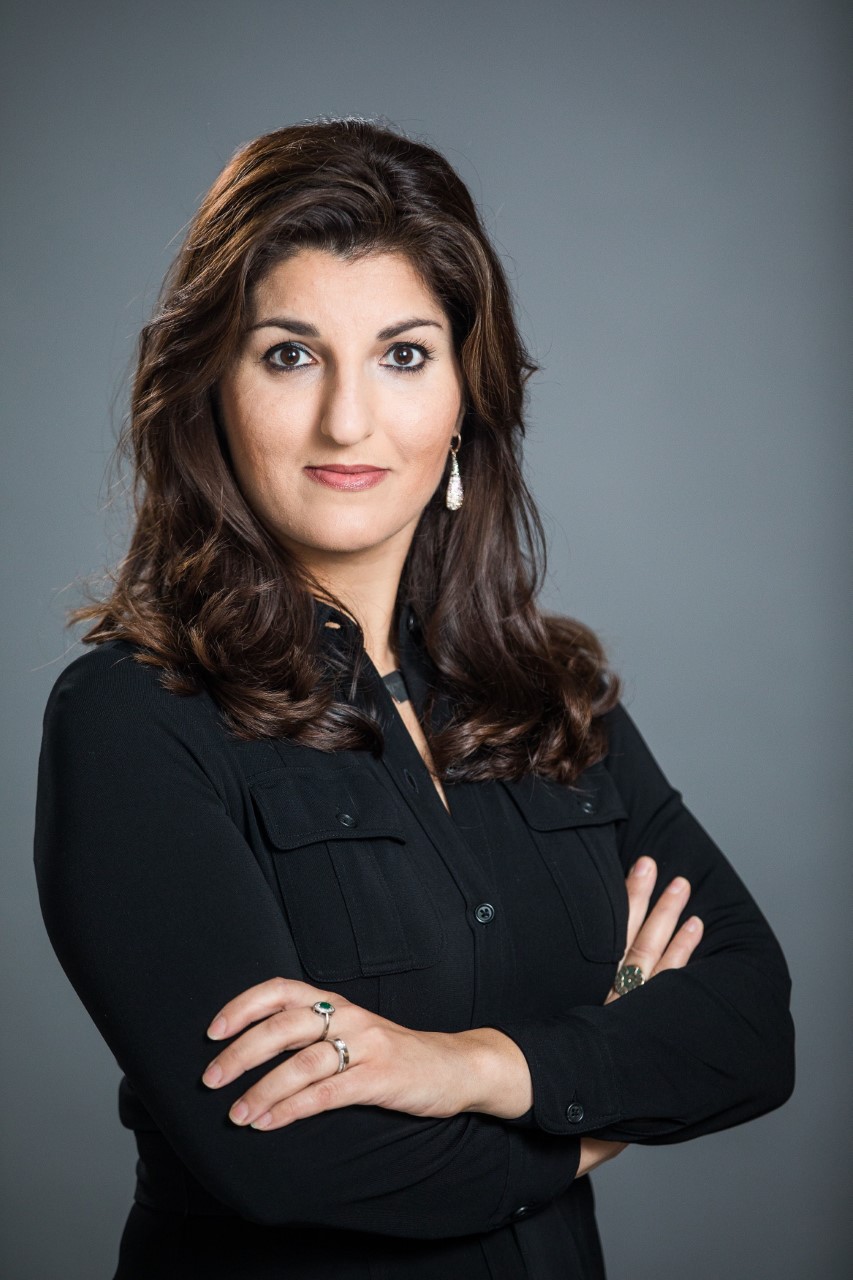 Niuscha Bassiri is a partner in Hanotiau & van den Berg (Brussels, Belgium). She has a solid track-record as counsel and arbitrator (sole, presiding and party-appointed arbitrator) in numerous international arbitrations under the major arbitral institutions and arbitration rules and governed by various procedural and substantive laws. Her diverse and vast experience has led her to become a sought after strategic adviser on setting-aside and enforcement matters, in particular under the New York Convention regime. She regularly speaks at leading conferences and seminars on international arbitration. She publishes on novel matters concerning international arbitration, most recently on, efficiency in investment arbitration, arbitration in the digital age, arbitrators and their online identity and economic sanctions in international arbitration. She is the co-editor and author of the sole English-language commentary on the Belgian arbitration law "Arbitration in Belgium". With one foot in legal practice and the other in academia, Niuscha Bassiri has been lecturing for nearly a decade in the master's program at the ICHEC Business and Management School in Brussels on International Commercial Law and Dispute Resolution.
Mark Beckett is head of the International Arbitration Practice at Cooley LLP and a Lecturer on Law at Harvard Law School where he has taught International Commercial Arbitration for the last ten years. He represents clients in investment treaty and international commercial arbitrations across a variety of industries. He is the former U.S. Member of the International Court of Arbitration at the International Chamber of Commerce.
George Bermann is professor of law at Columbia Law School in New York where he holds the Jean Monnet Professoship of EU law and directs the Center for International Commercial and Investment Arbitration. He is an active arbitrator in both international commercial and investor-State disputes.
M. Cristina Cárdenas is a partner at Reed Smith. She focuses her practice on international arbitration and complex commercial litigation. She is a native Spanish speaker and has experience representing clients in a variety of complex international arbitrations and business disputes. Cristina has served as counsel, both in Spanish and in English, before many of the most important arbitral institutions, including the International Chamber of Commerce (ICC), the International Centre for Dispute Resolution (ICDR), the American Arbitration Association (AAA), and the Inter-American Commercial Arbitration Commission (IACAC). 
James Claxton is an arbitrator, mediator, and professor of law at Rikkyo University in Tokyo. He previously practiced as international arbitration attorney in Paris and was legal counsel at the International Centre for Settlement of Investment Disputes.
Professor Rudolf Dolzer is a professor at law at the University of Bonn and has published extensively on issues of international investment law, including Bilateral Investment Treaties (1995, with M. Stevens) and Principles of International Investment Law (2nd ed. 2012, with C. Schreuer). In 2015, the Hague Academy of International Law published his Lectures on international cooperation in energy affairs. He continues to act as expert, counsel and arbitrator in numerous arbitration proceedings.
Martin Hunter is a barrister at Essex Court Chambers practicing in the field of international arbitration. He was the Partner in Freshfields for 27 years, leading the firm's International Arbitration Group. He has served as counsel or arbitrator in cases held under the rules of most of the world's principal arbitral institutions and arbitration centers. He is also known as the co-author of Law and Practice of International Commercial Arbitration and has also been published extensively in specialist arbitration journals and elsewhere over the last twenty-five years.
Jonathan C. Hamilton is the Distinguished Faculty Chair of Miami Law's International Arbitration Institute and is Partner and Head of Latin American Arbitration with the global law firm of White & Case LLP. He is a leading authority on international disputes and investment, complex negotiations and crisis management. Since commencing his career with White & Case in New York, he has been based in Mexico City and Washington, D.C., and he works closely with the Miami, Madrid and Sao Paulo offices, and beyond.
Daniel E. González is a partner at Hogan Lovells and the Global Head of the firm's international arbitration practice. He dedicates his full-time practice to international commercial litigation and arbitration, and has a broad background in finance, accounting, and securities that clients depend on to handle complex commercial, construction, telecommunications, and other infrastructure development disputes in the United States, Latin America, and Europe.
Meg Kinnear is currently the Secretary-General of the International Centre for Settlement of Investment Disputes (ICSID) at the World Bank. She was formerly the Senior General Counsel and Director General of the Trade Law Bureau of Canada, where she was responsible for the conduct of all international investment and trade litigation involving Canada, and participated in the negotiation of bilateral investment agreements.
Luis M. O'Naghten is a partner in Hughes Hubbard's Miami office. His primary area of practice is international complex commercial litigation and arbitration. He has represented parties in disputes before United States courts and before international arbitration panels in a wide range of disputes. His practice focuses on international financial frauds, energy disputes, and corporate commercial disputes.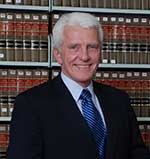 One of the "founding fathers of commercial arbitration," Professor Jan Paulsson is the Michael Klein Distinguished Scholar Chair Emeritus at University of Miami School of Law. He is a former President of the London Court of International Arbitration and the International Council for Commercial Arbitration, served as a Vice-President of the ICC International Court of Arbitration, and is now a partner at Three Crowns.  A world leader in the field, Professor Paulsson has participated as counsel or arbitrator in over 700 arbitrations in Europe, Asia, the United States and Africa.
John H. Rooney represents clients in international business matters. He has served as counsel in arbitrations under the rules of many arbitral institutions, and represented clients in arbitration-related litigation. He is the chair of the Inter-American Bar Association's International Arbitration Law Committee and a consultant for UNCITRAL. Professor Rooney has written and spoken extensively on the subject of international arbitration both in the United States and abroad and coaches the law school's Vis International Arbitration Moot, held in Vienna, Austria every spring.
 
Luke Sobota is a co-founder of Three Crowns and active in investor-state, inter-state, and commercial arbitrations. He is working on several investor-state arbitrations that involve claims of expropriation, fair and equitable treatment, and denial of justice—as well as applications for interim measures. He is advising two sovereign clients on issues of public international law relating to treaty and water issues. Professor Sobota's commercial work spans the energy, financial, and technology sectors, and includes spearheading one of the largest ICC cases ever. He has substantial experience in cases governed by civil law.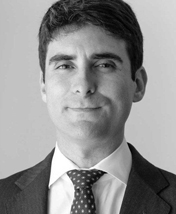 Samuel A. Stern is the founder of Stern LLC and specializes in civil and criminal litigation. Before entering private practice, he served as a state prosecutor and as an Assistant United States Attorney. Professor Stern also teaches oral advocacy at the National Trial Advocacy College at University of Virginia School of Law.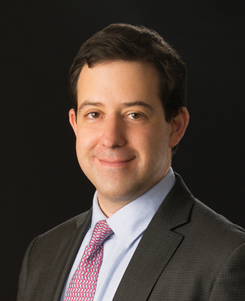 Marc Suskin is a partner in the litigation department of Cooley in New York, NY, where he focuses on international commercial arbitration and international investment arbitration. He has represented international corporations in complex commercial disputes under the ICC, LCIA, ICDR, AAA, JAMS, SIAC, HKIAC and UNCITRAL rules, as well as investors and sovereign states in public international law disputes under the ICC, ICSID and UNCITRAL rules. He also has significant experience before US courts representing clients in enforcement of arbitral agreements and arbitral awards under the Federal Arbitration Act and New York Convention. In addition, he regularly advises clients on the drafting of international arbitration clauses and structuring investments under bilateral and multilateral investment treaties. Professor Suskin's experience includes a variety of sectors such as life sciences, intellectual property, telecommunications, energy, power, construction, chemicals, mining, finance and consumer products.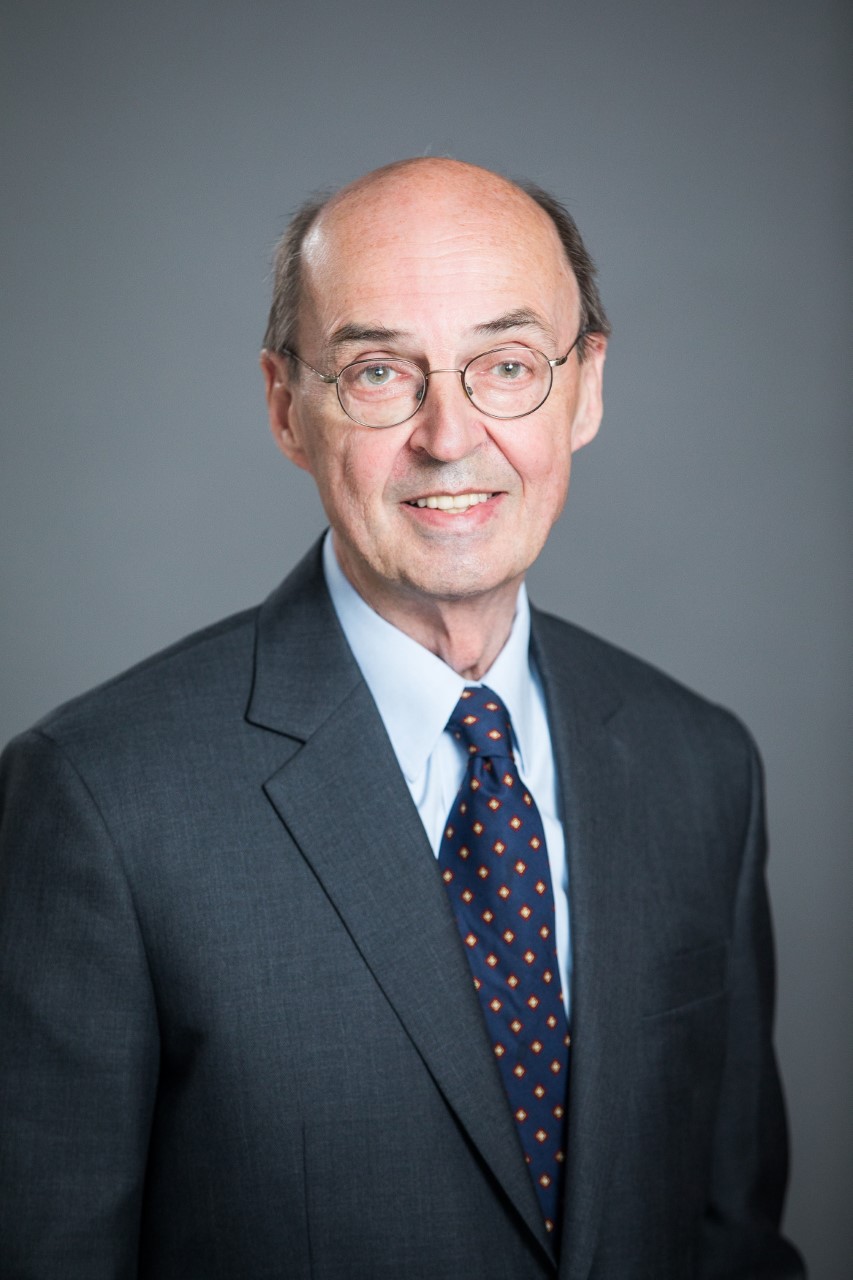 Professor Albert Jan van den Berg is a partner in Hanotiau & van den Berg (Brussels, Belgium). He is Honorary President of the International Council for Commercial Arbitration, having served as President from 2014–2016. He is Emeritus Professor at Erasmus University, Rotterdam and a Visiting Professor at Tsinghua University School of Law, Beijing; Georgetown University Law Center, Washington DC; and University of Miami School of Law, Miami. Professor van den Berg ispresiding and party-appointed arbitrator in numerous international commercial and investment arbitrations. He also acts as counsel in international commercial arbitrations. He is former President and Secretary-General of the Netherlands Arbitration Institute and Vice-President of the London Court of International Arbitration. Professor van den Berg has published extensively on international arbitration (see www.hvdb.com), in particular, the New York Convention of 1958 (see www.newyorkconvention.org). His awards include: Global Arbitration Review, "Best Prepared and Most Responsive Arbitrator" in 2013; The International Who's Who Legal, Arbitration: Lawyer of the Year in 2006, 2011 and 2017.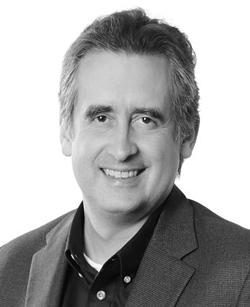 Francis ("Frank") A. Vasquez, Jr., is a Partner in the International Arbitration and Commercial Litigation practices of White & Case LLP in Washington, D.C.  He has appeared on behalf of clients in some of the largest international arbitrations on record, as well as numerous US court actions involving foreign sovereigns, their affiliates, international organizations and the enforcement of arbitral awards.  He is also an Adjunct Professor at Georgetown Law, where he has taught for over twenty years.
Nassib G. Ziadé is the CEO of the Bahrain Chamber for Dispute Resolution (BCDR), the former Director of the Dubai International Arbitration Center (DIAC) and the former Deputy Secretary-General of the International Centre for Settlement of Investment Disputes (ICSID). Professor Ziadé has extensive experience in the administration of international legal proceedings and in the management and development of international tribunals. He has published extensively in the field of international law.
---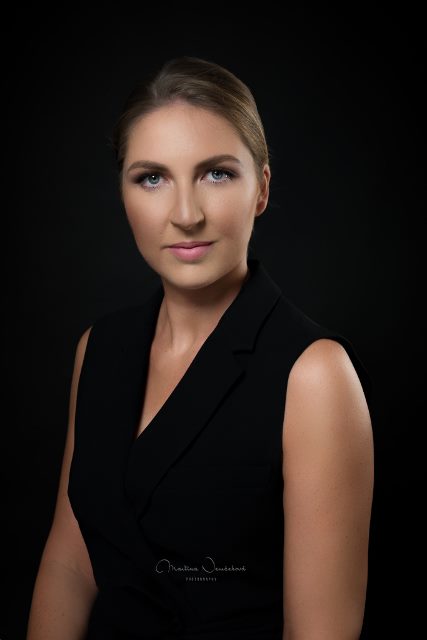 "I am very glad that I could touch a bit the real world of international arbitration in practice, and could work on real cases." (Commenting on her practicum experience with Professor John H. Rooney)
Olga Uherova, LLM Candidate Class of 2017
Slovakia