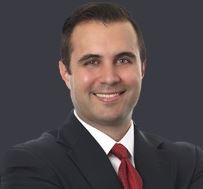 "The LL.M. program hires faculty who are on-the-job experts who give you real-world experience. When you graduate from the LL.M. program, you are ahead of J.D. graduates and on par with practicing attorneys. You basically picked up two or three years of practical experience."
Anthony De Yurre in NATIC News - North American Title Insurance Company
Partner, Bilzin Sumberg, Land Development & Government Relations Group 
Adjunct Faculty, "Problem-Solving in Mixed Use Real Estate Development"
 
---
The faculty and leadership of the Real Property Development program is among the most respected in legal education. In addition to full-time faculty, prominent authorities and practitioners teach the graduate curriculum as adjunct professors. The adjunct faculty includes scholars in their respective fields, as well as deans and former deans, partners and managing partners of prominent law firms, and general counsels of major real estate companies from across the U.S.
Leadership
The Real Property Development Program's advisory board is comprised of leaders in the industry. See Advisory Board Members
Developer in Residence
The Developer in Residence Program (DIR)  includes active involvement of one or more real estate developers who are able to complement the theoretical law, learned in the program with "real world" application to legal concepts. Current Developers in Residence include:
Antonio Prado is an experienced developer and banker with over three decades of active involvement in every facet of real estate development. His expertise includes financing and development of numerous residential and commercial projects, and considerable involvement in the non-profit sector, especially in the area of affordable housing.
Howard Shapiro is an experienced developer and President of Howard N. Shapiro & Company. Previously, he was Director and Senior Vice-President of Pacific International Equities, a luxury condominium and high-rise developer. His condominium development experience entails some 7000 units with a market value in excess of one billion dollars. 
Faculty Listing
Brian S. Adler is a partner at Bilzin Sumberg, in the firm's Land Development & Government Relations Group. He represents developers and contractors in the permitting, planning, zoning, comprehensive planning and development processes for large, complex, development projects. 
Virginia S. Albrecht is Special Counsel at Hunton & Williams where she practices environmental law and administrative law.  Ms. Albrecht's practice focuses on the Clean Water Act wetlands program, the Endangered Species Act, the National Environmental Policy Act, and other federal regulatory programs that affect the use of land.
Ross J. Altman is Senior Counsel at Laurie & Brennan LLP where he focuses his practice on matters pertaining to design, engineering, procurement, and construction. He represents owners, contractors, design professionals, lenders and others in matters ranging from drafting and negotiation of contracts to resolution of disputes and claims.
Suzanne M. Amaducci-Adams is a partner at Bilzin Sumberg, Real Estate Practice Group Leader, and chair of the firm's Hospitality Group.  She is a recognized expert in the areas of marina and hotel acquisition, finance and development.
Ralph B. Bekkevold is a shareholder at Greenberg Traurig Miami office, and has wide-ranging experience in real estate, finance, banking, workout and general business transactions. Ralph's background includes years of experience as a partner at a major international law firm and as an officer at two-money center banking institutions.
Michael M. Berger is one of California's preeminent appellate lawyers and is a senior counsel in Manatt Real Estate and the appellate practice. One of the top land use and condemnation lawyers in the United States, his appellate cases have involved planning, zoning, eminent domain, various kinds of business litigation, landslides, contract, due process, equal protection, defective construction, nuisance, insurance and environmental law.
Charles Bohl is a Professor and the founding director of the graduate program in Real Estate Development and Urbanism (MRED+U) at the University of Miami's School of Architecture, where he previously directed the interdisciplinary Knight Program in Community Building from 2000-2008. Dr. Bohl is an expert on place making, mixed-use development and the public process for planning and community design. He is the author of Place Making: Developing Town Centers, Main Streets and Urban Villages, a best-selling book published by the Urban Land Institute now in its 6th printing. He co-edited (w/ Jean-Francois Lejuene) the book Sitte, Hegemann, And The Metropolis: Modern Civic Art And International Exchanges (Routledge).
Joni Armstrong Coffey is a partner at Akerman LLP Miami office, and has extensive experience in a full range of local government law issues, with particular legal expertise in land use law, and focuses her practice on helping clients achieve optimal results from governmental approval processes.
Anthony De Yurre is Co-Chair of the RPD Advisory Board and is a Partner in Bilzin Sumberg's Land Development & Government Relations Group. His practice focuses on the representation of real estate developers and investors in complex land use and zoning matters with a focus on transit oriented development, large scale mixed-use development, and public private partnerships.
Shahrzad Emami serves as Affordable Housing Project Director at Legal Services of Greater Miami, Inc. in the Community Economic Development Practice Group.
Jason S. Gibson is the Associate General Counsel at Regency Centers Equity One. Regency is the preeminent national owner, operator and developer of neighborhood and community shopping centers, which are primarily anchored by productive grocers and located in affluent and infill trade areas in the country's most attractive metro areas.
John Halula is a Partner at the Miami office of Holland & Knight and chairs its Real Estate Practice Group. He has extensive experience in all aspects of real estate transactions, as well as institutional and consumer finance.
Joseph D Harbaugh is Dean Emeritus and Professor of Law at Nova Southeastern University Law Center.  He is a recognized expert in legal negotiation, and co-author of a standard clinical text, Interviewing, Counseling, and Negotiating: Skills for Effective Representation.
Joseph Hernandez is a partner and chair of Weiss, Serota, Helfman, Cole, & Bierman, P.L.'s Real Estate Practice Group. As a prior banker, Mr. Hernandez is experienced in advising clients in connection with raising capital for real estate projects in the United States, Latin America and the Caribbean.
Lauren M. Hunt is Partner at Alvarez & Diaz-Silveira LLP, a Miami-based corporate boutique law firm. Ms. Hunt previously practiced at White & Case LLP, a global law firm, where she represented corporate clients and financial institutions in a variety of real estate and financing transactions.
Amir A. Isaiah is the Chair, Restructuring, Insolvency, and Receivership, of Morgan & Morgan Business Trial Group. Before joining the Business Trial Group, Isaiah was a partner at Genovese Joblove & Battista, P.A., practicing in the areas of receivership, fiduciary services, and business litigation. Prior to that, he served as director of receivership and fiduciary services at Kaufman, Rossin & Co.
Michael T. Lynott is a Shareholder at Greenberg Traurig, LLP where he specializes in commercial lending and leasing sales, among other areas. He previously served as Assistant General Counsel with Ryder System, the leading provider of commercial transportation, logistics, and supply chain management solutions.
Betsy McCoy is General Counsel and Vice President of The Related Group, one of Florida's largest residential developers and one of the country's largest real estate conglomerates. Ms. McCoy  previously served as litigation counsel to financial institutions, real estate developers, and contractors.
Thomas F. Nealon III serves as a special advisor to the current board chair of the American Liver Foundation, Mr. Nealon is co-author of Mortgage and Asset Backed Securities Litigation Handbook.
Howard E. Nelson is a Partner at Bilzin Sumberg, and Chair of the Environmental Practice Group. He represents clients throughout all phases of the development process from site location through permitting and construction. 
Marshall R. Pasternack is a Partner at Bilzin Sumberg with a highly sophisticated corporate & securities practice, and is greatly respected for his work in real estate limited partnerships, joint ventures and similar transactions. He has been ranked by Chambers USA every year since 2010 in the Corporate/M&A & Private Equity categories.
Patricia Redmond is a Business Restructuring Shareholder of Stearns, Weaver, Miller, Weissler, Alhadeff & Sitterson, P.A. in Miami. She practices Insolvency and Restructuring in the Miami office.
Franchesca Rhodis is owner and principal of Franchesca Rhodis PA, and owns Developers Choice Title Services, LLC, a firm that specializes in end-buyer closings for large condominium projects. 
Vivian N. Rodriguez is an Associate Chief Administrative Law Judge with the U.S. Department of Health & Human Services in the Miami Field Office of Medicare-Hearings-and-Appeals.
Steven Siegfried is a Shareholder at Siegfried, Rivera, Hyman, Lerner, De La Torre, Mars & Sobel, P.A. He is an expert in construction law and consults on all phases of the construction process. 
William P. Sklar is a member of the real estate and finance practice group at Carlton Fields. Mr. Sklar primarily represents developers and lenders by assisting them with planning, drafting, and the development of residential, commercial, and complex mixed-use condominiums and planned developments. Mr. Sklar is Director of the University of Miami's Boyer Institute on Condominium and Cluster Development. 
Jack Winston, a principal at Goodkin Consulting, is an architect and urban planner with significant experience in the real estate development field and is a nationally recognized real estate expert. Mr. Winston has held senior management positions with the largest homebuilders in the world, and owned one of the largest homebuilding companies in the Miami area.