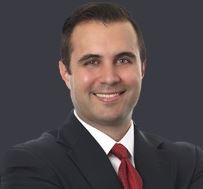 "The LL.M. program hires faculty who are on-the-job experts who give you real-world experience. When you graduate from the LL.M. program, you are ahead of J.D. graduates and on par with practicing attorneys. You basically picked up two or three years of practical experience."
Anthony De Yurre in NATIC News - North American Title Insurance Company
Partner, Bilzin Sumberg, Land Development & Government Relations Group 
Adjunct Faculty, "Problem-Solving in Mixed Use Real Estate Development"
 
---
The faculty and leadership of the Real Property Development program is among the most respected in legal education. In addition to full-time faculty, prominent authorities and practitioners teach the graduate curriculum as adjunct professors. The adjunct faculty includes scholars in their respective fields, as well as deans and former deans, partners and managing partners of prominent law firms, and general counsels of major real estate companies from across the U.S.
Leadership
The Real Property Development Program's advisory board is comprised of leaders in the industry. See Advisory Board Members
Developer in Residence
The Developer in Residence Program (DIR)  includes active involvement of one or more real estate developers who are able to complement the theoretical law, learned in the program with "real world" application to legal concepts. Current Developers in Residence include:
Antonio Prado is an experienced developer and banker with over three decades of active involvement in every facet of real estate development. His expertise includes financing and development of numerous residential and commercial projects, and considerable involvement in the non-profit sector, especially in the area of affordable housing.
Howard Shapiro is an experienced developer and President of Howard N. Shapiro & Company. Previously, he was Director and Senior Vice-President of Pacific International Equities, a luxury condominium and high-rise developer. His condominium development experience entails some 7000 units with a market value in excess of one billion dollars. 
Faculty Listing
Brian S. Adler is a partner at Bilzin Sumberg, in the firm's Land Development & Government Relations Group. He represents developers and contractors in the permitting, planning, zoning, comprehensive planning and development processes for large, complex, development projects. 
Ross J. Altman is Senior Counsel at Laurie & Brennan LLP where he focuses his practice on matters pertaining to design, engineering, procurement, and construction. He represents owners, contractors, design professionals, lenders and others in matters ranging from drafting and negotiation of contracts to resolution of disputes and claims.
Suzanne M. Amaducci-Adams is a partner at Bilzin Sumberg, Real Estate Practice Group Leader, and chair of the firm's Hospitality Group.  She is a recognized expert in the areas of marina and hotel acquisition, finance and development.
Viviana Aspuru, JD'04, is a partner at Aspuru Caraballo Faria P.A. where she represents developers in the structuring, creation and operation of residential and commercial condominiums, hotel and resort condominiums, master homeowners and community associations, and planned community developments, including issues relating to the initial sale and marketing of condominium projects, planned communities, and large-scale mixed-use developments. Ms. Aspuru is Board-Certified Specialist in Condominium and Planned Development Law and currently serves on the Condominium and Planned Development Law Certification Committee of the Florida Bar.
Ralph B. Bekkevold is a shareholder at Greenberg Traurig Miami office, and has wide-ranging experience in real estate, finance, banking, workout and general business transactions. Ralph's background includes years of experience as a partner at a major international law firm and as an officer at two-money center banking institutions.
Jill Anderson Blanco, JD'91, is  Senior Vice President and Senior Commercial Services Counsel at CalAtlantic National Title Solutions, which provides industry-leading transactional and closing expertise for the unique needs of national and regional customers, including escrow, closing, and title related services for complex multistate or multisite transactions.  Prior to joining CalAtlantic Ms. Blanco owned her own firm, concentrating in commercial and construction litigation, residential and commercial real-estate transactions, and corporate matters. She also worked as Senior Real Estate Attorney for an international Fortune 1000 company, managing complex commercial real estate transactions, construction, and litigation matters. Ms. Blanco is Board Certified in Real Estate Law.
Charles Bohl is a Professor and the founding director of the graduate program in Real Estate Development and Urbanism (MRED+U) at the University of Miami's School of Architecture, where he previously directed the interdisciplinary Knight Program in Community Building from 2000-2008. Dr. Bohl is an expert on place making, mixed-use development and the public process for planning and community design. He is the author of Place Making: Developing Town Centers, Main Streets and Urban Villages, a best-selling book published by the Urban Land Institute now in its 6th printing. He co-edited (w/ Jean-Francois Lejuene) the book Sitte, Hegemann, And The Metropolis: Modern Civic Art And International Exchanges (Routledge).
Joni Armstrong Coffey is a partner at Akerman LLP Miami office, and has extensive experience in a full range of local government law issues, with particular legal expertise in land use law, and focuses her practice on helping clients achieve optimal results from governmental approval processes.
Shahrzad Emami, JD'06, RPD LL.M.'07, is Chief Legal Counsel at the MIAMI Association of REALTORS®, the largest local realtor association in the nation with more than 220 global partners worldwide. An expert in affordable housing, Ms. Emami previously served as Director of the Affordable Housing and Community Development practice group at Legal Services of Greater Miami, Inc. where she represented non-profit developers and other organizations that develop or preserve affordable housing and community-based facilities. While at Legal Services Ms. Emami founded and directed the Florida Community Development Legal Project, a statewide alliance of legal aid providers committed to providing free legal services to eligible nonprofit organizations and small businesses.
Jason S. Gibson is the Associate General Counsel at Regency Centers Equity One. Regency is the preeminent national owner, operator and developer of neighborhood and community shopping centers, which are primarily anchored by productive grocers and located in affluent and infill trade areas in the country's most attractive metro areas.
John Halula is a Partner at the Miami office of Holland & Knight and chairs its Real Estate Practice Group. He has extensive experience in all aspects of real estate transactions, as well as institutional and consumer finance.
Lauren M. Hunt is founding partner of Grady Hunt PLLC, where she represents individual and corporate clients across a broad range of commercial and residential real estate transactions, including office, retail, commercial, industrial, governmental and high-end residential projects throughout Florida and elsewhere in the United States. She is experienced in the development of mixed-use projects, senior living facilities, and publicly owned developments and regularly advises developers, investors, and owners in connection with these projects. Ms. Hunt also has significant experience representing lenders in connection with complex secured lending transactions. She is a member of the Urban Land Institute (ULI) and is active with the ULI's Women's Leadership Institute.
Nancy B. Lash, is Shareholder at Greenberg Traurig, LLP and the Co-Chair of the Miami Real Estate Practice. She represents clients both in Florida and nationwide in broad aspects of commercial real estate. Her experience includes the negotiation, documentation and closing of the sale, purchase, financing and development of vacant land, office buildings, apartment buildings, shopping centers and large-scale mixed-use, hotel, condominium, office, and retail projects. Ms. Lash has wide-ranging experience in portfolio transactions with assets located in jurisdictions throughout the United States. She also represents landlords and tenants in complex lease negotiations, including ground leased developments in the public-private sector.
Michael T. Lynott is a Shareholder at Greenberg Traurig, LLP where he specializes in commercial lending and leasing sales, among other areas. He previously served as Assistant General Counsel with Ryder System, the leading provider of commercial transportation, logistics, and supply chain management solutions.
Kerry McGrath is a partner at Hunton Andrews Kurth and possesses a valuable blend of experience as a natural resource and environmental lawyer. McGrath has significant experience with federal litigation, including litigation related to administrative rulemakings and the defense of major federal environmental permits. Kerry represents groups from a wide variety of industry sectors, including utilities, mining, oil and gas, renewables, agriculture, consumer products, housing and development, and related trade associations and industry coalitions.
Thomas F. Nealon III serves as a special advisor to the current board chair of the American Liver Foundation, Mr. Nealon is co-author of Mortgage and Asset Backed Securities Litigation Handbook.
Howard E. Nelson is a Partner at Bilzin Sumberg, and Chair of the Environmental Practice Group. He represents clients throughout all phases of the development process from site location through permitting and construction. 
Marshall R. Pasternack is a Partner at Bilzin Sumberg with a highly sophisticated corporate & securities practice, and is greatly respected for his work in real estate limited partnerships, joint ventures and similar transactions. He has been ranked by Chambers USA every year since 2010 in the Corporate/M&A & Private Equity categories.
Patricia Redmond is a Business Restructuring Shareholder of Stearns, Weaver, Miller, Weissler, Alhadeff & Sitterson, P.A. in Miami. She practices Insolvency and Restructuring in the Miami office.
Franchesca Rhodis, RPD LL.M.'02, is a board certified real estate attorney. She is a solo practitioner, whose practice focuses on the purchase, sale and financing of commercial real estate and the retail leasing of commercial shopping centers. She owns Florida's Choice Title Services, LLC, a firm that specializes in end-buyer closings for large condominium projects. Rhodis served as in-house counsel to Tarragon Corporation from 2003 to 2005. She also interned with Holland & Knight, Greenberg Traurig, LLP and the City of Fort Lauderdale's City Prosecutors Office. Rhodis teaches a Real Estate Documents workshop in the Graduate Program in Real Property Development (2003-Present).
Vivian N. Rodriguez is an Associate Chief Administrative Law Judge with the U.S. Department of Health & Human Services in the Miami Field Office of Medicare-Hearings-and-Appeals.
Frank Rossi, RPD LLM'09, is the owner of The Law Offices of Frank S. Rossi, II, with offices in upstate New York and Midtown Manhattan, where he represents clients in real estate, litigation, and contract law matters. Mr. Rossi was responsible for the legal and project management issues for the Hannaford ground lease and for the approval process in the Town of Ballston, New York. He is also an independent contractor with The Rossi Group, managing the development, legal issues, and day-to-day operations of over $25 million on commercial and residential properties in upstate New York and in New York City. Prior to opening his own firm Mr. Rossi worked for several Am Law 100 law firms in New York.
Martin Schwartz
is a partner at Bilzin Sumberg, where he represents developers, lenders, borrowers, landlords and tenants in all aspects of commercial real estate, from land acquisition and financing to leasing and debt restructuring. Mr. Schwartz is also a Condominium Law expert, and has been constantly at the forefront of reshaping Florida's condominium law. He is Florida Bar Board Certified in Condominium and Planned Land Development. With over 40 years of experience, Mr. Schwartz is a Fellow of the American College of Real Estate Lawyers (ACREL), a prestigious fellowship reserved for lawyers distinguished for their skill, experience, and high standards of professional and ethical conduct in the practice of real estate law.
Daniel Serviansky
is an adjunct faculty member in Miami Law's JD Program and a Lecturer-in-Law at Columbia Law School, teaching the Negotiation Workshop and Bioethics Mediation. He is an Adjunct Assistant Professor of Negotiation and Conflict Resolution in Real Estate at Columbia's Masters in Real Estate Development program, where he developed a case-study course based on his decade of experience in real estate investment and syndication. He has served as a neutral in over one hundred matters, on topics ranging from real estate disputes to divorces. He has also conducted hundreds of negotiations on behalf of investors, business partners, and clients.
Nicholas D. Siegfried
, JD'06,
is a Shareholder at Siegfried Rivera. His practice is concentrated in the areas of construction litigation, condominium law and community association law. He represents owners, developers, contractors, subcontractors, material suppliers and design professionals at all levels of the construction process. He provides counsel to a diverse client base on matters involving project development, bidding, contract negotiation, mechanics liens and dispute avoidance and resolution.
Steven Siegfried is a Shareholder at Siegfried, Rivera, Hyman, Lerner, De La Torre, Mars & Sobel, P.A. He is an expert in construction law and consults on all phases of the construction process. 
William P. Sklar is a member of the real estate and finance practice group at Carlton Fields. Mr. Sklar primarily represents developers and lenders by assisting them with planning, drafting, and the development of residential, commercial, and complex mixed-use condominiums and planned developments. Mr. Sklar is Director of the University of Miami's Boyer Institute on Condominium and Cluster Development.