Miami Law has distinguished advisors, faculty, visiting professors and alumni whose expertise cuts across all areas of this LL.M. The program attracts top local, national and international experts as adjunct professors. In addition, there are a large number of prominent entertainment attorneys and major entertainment companies based in South Florida which allow the program to draw upon this local talent pool as adjuncts.
SEE BOARD OF ADVISORS
Hal Biagas - Executive Director - NALCS Players Association
Lin Cherry - General Counsel, Wizeline
Danielle Garno - Partner, Cozen O'Connor
Lyndsay Harding - Chief Financial Officer, United Talent Agency
Carolina Jayaram -  Executive Director, The Elevate Prize Foundation
Kim Miale - NFL Agent & General Counsel, Roc Nation Sports
Myles Pistorius - Senior Vice President & General Counsel, Miami Dolphins
Irwin Raij - Partner & Co-Chair of the Sports Industry Group, O'Melveny & Myers LLP
Jose Sariego - Partner, Bilzin Sumberg Baena Price & Axelrod LLP
Cristina Scarano - Vice President, Business & Legal Affairs, BBC Studios
Dennis Scholl - President & Chief Executive Officer, Oolite Arts, Miami;  Documentary Filmmaker
Maria Seferian - General Counsel, Hillspire LLC; Chair of the Board of Trustees & President, Museum of Contemporary Art, Los Angeles
Ana Salas Siegel - Senior Vice President & General Counsel, NBCUniversal Telemundo Enterprises
Steven Silton - Partner & Member of the Board of Directors, Cozen O'Connor LLP
Lauren Spahn - Partner, Shackelford, Bowen, McKinley & Norton, LLP
Marc Trestman - Head Coach, Toronto Argonauts
Marc Weinroth - Counsel, Jones Day
Judd Zebersky - Chief Executive Officer, Jazwares, Inc.
Leslie Zigel - Partner & Chair of the Entertainment, Media & Technology Industry Group, Greenspoon Marder LLP
TRACK DIRECTORS
ARTS LAW
Professor Stephen Urice, a preeminent legal authority in art and museum law, is the Director for the Arts Law track. He is a co-author of the standard art law casebook Law, Ethics and the Visual Arts. He has served as counsel and acting director of the Frederick Weisman Art Foundation in Los Angeles and served as director of Philadelphia's Rosenbach Museum & Library. He directed the national culture program at The Pew Charitable Trusts before returning full-time to teaching and writing.
ENTERTAINMENT LAW
Director Harold A. Flegelman, Lecturer in Law and Director of the Entertainment Law track, was a partner in the Corporate Department and Co-Chair of the Corporate Media and Entertainment Practice Group. While in private practice, he was engaged principally in advising clients in all legal and business aspects of the entertainment and media industries, including mergers and acquisitions, strategic alliances, venture capital, debt and equity financings, restructurings, business planning, executive employment arrangements and general corporate representation.
SPORTS LAW
Peter Carfagna is a Co-Director of the Sports Law Track and is Chairman/CEO of Magis, LLC, a privately owned sports marketing, management and investment company, including family ownership of the Lake County Captains, Cleveland Indians Class A Affiliate. He also served as Chief Legal Officer & General Counsel of International Management Group (IMG) and before that was Senior Partner at Jones Day LLP where he worked as outside counsel to the Cleveland Browns and Cleveland Cavaliers' ownership groups.



 
Professor of Law Patricia White is a Co-Director of the Sports Law Track, served as tax advisor to the Economic Study Committee of Major League Baseball, and advises for the Sports Law track of the program. She has also served on the NCAA Compliance Committee for the University of Utah. 
---
Additional Program Faculty
Miami Law Faculty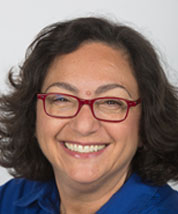 Professor Lili Levi teaches copyright law and international copyright law, defamation and privacy law; and prior thereto, was Broadcast Counsel at CBS, Inc. Her scholarship focuses on media and communications law.
Adjunct/Short Course Professors
Charles Baker - is Co-Chair of O'Melveny's Sports Industry Group. Chuck's corporate practice encompasses mergers and acquisitions, private equity, and venture capital transactions, with a core focus in the sports, media and consumer sectors.
Ivy Kagan Bierman – Partner at Loeb & Loeb LLP in Los Angeles and one of a select few entertainment industry labor lawyers looked to for representation in guild and union matters.  She was recently selected by the Beverly Hills Bar Association as the "2015 Entertainment Lawyer of the Year."
Michael Cheah – General Counsel of Vimeo, one of the premiere video-sharing websites. Responsible for leading the company's public policy and legal compliance efforts.
Ana Francois - Faculty member at University of Miami School of Communication, Francois specializes in media management issues such as startups, rights management and valuations.
Mansour Ghomeshi - IP expert and VP and General Counsel at 360fly; previously lead IP counsel at Motorola and teaches course on Intellectual Property, Transactions and Negotiations. 
Vivek Jayaram - Intellectual property expert with years of experience handling complex IP and general business disputes for U.S. companies in state and federal courts and for several foreign businesses.
Oliver Luck - is the NCAA's first executive vice president of regulatory affairs and oversees all NCAA regulatory functions – enforcement, academic and membership affairs, and the eligibility center. 
Michael Kelly  - Practiced anti-trust law for 30 years and teaches in the areas of Antitrust Law and Sports Law.
Michael Olsen - Senior Vice President for Business Development at IndieBlu Music.
Hernán Pantaleón - Over 20 years' experience in art, entertainment, mergers & acquisitions, banking and finance; teaches courses on Legal Aspects of TV Production in Latin America and Doing Business in Latin America.
Irwin Raij - partner in O'Melveny's Entertainment, Sports & Media Practice Group and Co-Chair of the Sports Industry Group. Raij has extensive experience throughout the sports industry, representing buyers and sellers of professional sports teams, guiding stadium development projects, and negotiating licensing, advertising, and media rights agreements.
Henry W. Root - partner at Lapidus, Root & Sachrow, LLP with 30+ years of legal and business affairs experience in the entertainment, music, television and media industries. 
Jose Sariego - International corporate and entertainment lawyer with more than 25 years experience, was SVP– Business & Legal Affairs for Telemundo Media; previously SVP at HBO Latin America. 
Adam J. Schlatner - Attorney at Cozen O-Connor who co-teaches course on Representing the Professional Sports Franchise; expert in complex commercial litigation.
Steven ​Silton – Partner at Cozen O'Connor LLP in Minneapolis.  Represents sports leagues, franchises, club owners and athletes.
Christine J. Vincent - Project Director for The Aspen Institute's Artist-Endowed Foundations Initiative who advises private foundations and nonprofits and educational institutions. 
Jaime Vining – Teaches Trademark and Advanced Trademark Law, and named a "rising Star" by Florida's Super Lawyer Magazine since 2009.
Marc Zand - oversees Content Acquisitions and Business Affairs for ION Media is a unique executive who combines a mix of technological savvy, business negotiation proficiency and a collaborative leadership style.
---
Learn More​
Entertainment Track / Arts Track / Sports Track
Contact: EASL@law.miami.edu