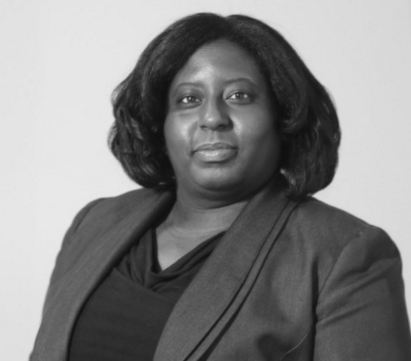 "The online LLM in Real Property Development was fantastic. I really appreciated the ability to learn remotely, on my own time, while working full-time. The videos of the classes were useful because I could always replay a segment I needed to hear again to absorb the information and the professors were very responsive to e-mail."
Megan K. Palmer, LL.M. '11
​Associate, Bryan Cave, Washington, D.C./ New York City
---
Online Format = Convenience and Academic Excellence
In the past students had to come to Miami for a year or more to study in Miami Law's campus-based Robert Traurig-Greenberg Traurig LL.M. in Real Property Development. Now the LL.M. program—widely regarded as one of the nation's best—is also accessible in an online format to offer the same academic excellence and convenience for the working professional.
This unique online program is taught by the best minds in real estate law and top, practicing lawyers in the field and offers:
Substance. A first-rate educational experience available to a geographically diverse group of students who take the same courses, learn from the same professors and earn the same degree as students enrolled on campus.
Quality. Earn a reputable, accredited online graduate degree learning from distinguished professors and experienced attorneys
Convenience. Enroll part-time, starting in the fall or spring, with no career interruption, commuting or fixed class hours
Flexibility. A flexible program available 24-7 from anywhere in the world; watch your class on video at any time around your schedule.
Access. Engage with your professors through e-mail and phone, and have access to Lexis and Westlaw and ongoing tech support
Ease. Learn without needing special software or computer skills
---
"UM's distance learning program for its Real Property Development LLM allowed me to expand my knowledge and skills on a flexible schedule while still pursuing a full-time associate job. The system used by the program was simple and allowed me to view classes on my schedule. While there is an obvious difference from taking the classes in person, the professors were all available and eager to ensure that I as a distance learner obtained the full benefit of the program."
Chris Roemer, LL.M. '11
Real Estate and Litigation Attorney
---
Part-Time Study
Study is part-time, can begin in fall or spring, and a degree can be earned in as little as two years or as long as five years.
Credits
30 credit hours are required to graduate from the program. The minimum number of credit hours per semester can be as small as 1 and a maximum of 7. If a student's schedule becomes too hectic, there is the option to not register and take a course one semester and register for the next semester. The minimum number of credits per semester is 2 and the maximum number of credits is 7 per semester.
Example of a Two-Year, Part-Time Track
Semester 1:

·         Mortgage Law (2 Credits)
·         Real Estate Documents Workshop (2 credits)
·         Introduction to Real Estate Development (2 credits)
·         Environmental Regulation of Real Property

Semester 2:

·         Land Security and Finance (2 credits)
·         Planning and Zoning (2 credits)
·         Real Estate Project Development (2 credits)
·         Financial Analysis of Real Estate Transactions (1 credit)

Semester 3:

·         Basic Real Estate Tax (2 credits)
·         Basic Condominium, Cooperative and Planned Unit Development (2 credits)
·         Elective(s)

Semester 4:

·         Commercial Real Estate leasing (2 credits)
·         Elective(s)

On Campus Requirement
Students in the Program are required to be on campus, in Miami, twice during the course of their entire studies. This entails coming to campus once during a Fall semester for approximately 1.5 weeks and once during a Spring semester for approximately 1.5 weeks.
10 Frequently Asked Questions About the Distance Learning LL.M.
1) What are the criteria to apply to the Real Property LLM Distance Learning program? Is the program competitive? 
An applicant's J.D. GPA and LSAT are taken into consideration in addition to experience. Also, having passed a Bar exam is not a prerequisite to apply to or join the program. For more information, visit the Admissions page. All applicants must have earned a J.D. or LL.B. degree from a law school approved by the American Bar Association or an equivalent law degree from an international law school. Applicants whose native language is not English are required to take the TOEFL exam. Admission to the degree program requires completion of a graduate student application. Selection is based on evidence of intellectual capacity, strength of the applicant's law school and professional records, and evidence of the applicant's commitment and ability to overcome difficulties in attaining specialized education and skills. Applications are reviewed and acted on promptly after all required documents are received. Visit the admissions page.
2) How much is the cost of tuition for the Real Property LL.M. Distance Learning Program?
The cost of the Real Property LLM Distance Learning program is dependent on the number of credits taken during the semester. The cost per-credit for the Distance Learning program is the same cost per-credit for the Miami Law J.D. program. The most up-to-date cost figures are located on the Financial Aid website.
3) Is the program in real time or is it recorded?
The courses in the program are recorded and students are able to view them within 24 hours of live presentation.

4) How do students interact with the professors?
All students are provided with professors' contact information, including email and telephone.
 
5) Is there financial aid or scholarships?
To qualify to apply for financial aid, a student has to be registered for 6 credit hours. As for scholarships, the office of Financial Aid and the Real Property Program do not offer scholarships to part time students in the distance learning program though they can seek funding from other sources.
6) Is there a possibility of contacting an alum who has taken the LL.M. program?
The Real Property Development program coordinator will try to match prospective students up with an alum from their area of the country or their law school.
7) Can a student start at any time? Are there classes in the summer?
One can apply to begin in the fall or spring semester, with select courses offered in the spring. There are no classes offered in the summer.
8) Do students ever have to come to campus at the University of Miami School of Law?
Yes, 2 weeks of on-campus attendance is required. The first week is Orientation Week, which is a Thursday through the following Saturday. All entering students in the LL.M. Program go through an Orientation at the law school to get acquainted with the program, have the opportunity to meet and establish a rapport with professors, become familiar with the library, registrar and program staff, and go over the classes, goals and internships of the program. In addition, it's an opportunity to meet classmates and build camaraderie as joint projects are part of the program. The second required week is the first week of spring classes when students take a 1 credit course on Financial Analysis of Real Estate Transactions. This usually begins the Tuesday after MLK Day and ends the following Saturday.
9) How many courses measure grades by exam? How are exams administered? Does a student have to be on campus to take an exam? 
Exams are given as proctored exams, projects and papers. It is not necessary to be on campus for a proctored exam—arrangements are made with local external testing sites in a student's area to assist with proctored exams. In terms of how many courses measure grades by exams, in the Fall Semester 3 required courses have exams and in the Spring Semester, 2 required courses have exams. The electives vary.
10) What are the Technology Requirements?
To get the most from this course, a student must have the required hardware, basic set-up, internet connection and media. These are described below. It is also required that students have a microphone, a web camera, and speakers or headset to take full advantage of the audio and video capabilities during the session.
Computer Requirements

CPU
PC: Single Core 2.0GHz Processor
Macintosh: Intel Single Core 1.8GHz Processor

Memory
2 GB RAM or higher

Video memory
128 MB or higher

Monitor Resolution
1024 x 764 (minimum)

Sound
This course contains audio material, so speakers or headphones are required. A sound card and speakers to hear the audio are required. All computers purchased within the last several years have built in sound capabilities. If a student does not have speakers then they can use headphones such as those used with an iPod or MP3 player. Headphones can be plugged in to the monitor or headphone jack located on the side or rear of most computers.

A student may elect to use Miami Law's software called Elluminate. It is designed to allow distance learners to work virtually alongside on campus students during group projects. For this a headset microphone is required and a Sennheiser PC 26 USB is recommended. There is also the option of using a webcam, although it is not required. For webcams, a Logitech is recommended.

Internet Connection Requirements

Browsers & Requirements

If one's browser window is expanded fully and horizontal scrolling is still necessary to see the entire home page including map and icons, then the monitor resolution needs to be expanded. Resolution settings can be changed to increase a monitor's screen capacity.

Windows computers
Chrome
Firefox 3.x +
Microsoft Windows 7
Microsoft Windows Vista
Microsoft Windows XP
Internet Explorer 8.0 +, 7.0 +, 6.0 +

Macintosh computers
Mac OS X v10.7, v10.6, v10.5, v10.4
Firefox 10.x +, 3.6.3, 2.x, 3.x
Safari 2.x, 3.x, 4.0.5, 5.x +

Software Requirements
More Information
For any questions, please contact Constance Bowers at 305-284-1754 or rpdinfo@law.miami.edu