​

Lectures & Events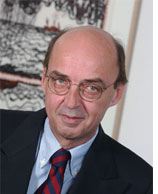 Annual White & Case Lecture
March 8, 2018
Albert Jan van den Berg, "Reflections on the 60th Anniversary of the 1958 New York Convention" 
REGISTER
February 12, 2018 - Klaus Reichert SC, "Emergency Relief: Institutional Role and Further Regulations"
November 8, 2017 -  "The CAM-CCBC: An Institutional Perspective on Arbitration in Latin America" featuring Caroline Costa
October 23, 2017 - "International Commercial Arbitration and Mediation: The Power of Data" featuring Bill Slate
April 6, 2017 - Q & A with the Honorable Herbert Stern
February 9, 2017 - "The Empire Strikes Back: The Struggles to Reshape Investor-State Dispute Settlement (ISDS)" featuring W. Michael Reisman, the Myres S. McDougal Professor of International Law at Yale Law School.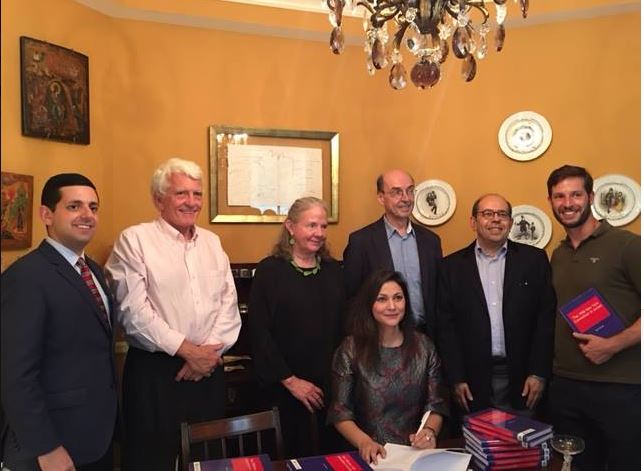 September 18, 2016 - Marike Paulsson book launch and discussion of The 1958 New York Convention in Action



April 14, 2016 - Professor Jonathan C. Hamilton lectures on "Solving the Unsolvable: Sovereign Negotiations Across the Americas"
March 1, 2016 – Professor Jan Paulsson served as the Head of Jury Committee that selected the recipient of the Isa Award for Service to Humanity.
February 26, 2016 – Arbitration LL.M. students, Jason Duey and Alejandro Alvarez, and Faculty attended the Florida Bar International Litigation Arbitration & Transactions (ILAT) Conference. 
February 17, 2016 – International Council for Commercial Arbitration (ICCA) & Miami Law International Arbitration Institute held New York Convention Roadshow at the Supreme Court in San Jose, Costa Rica, featuring Professor Jan Paulsson and Director of the Institute, Marike Paulsson with about 70 judges, judges-in-training and lawyers in attendance. The Roadshow focused on the proper appellation of the New York Convention in Costa Rica and established a platform for lawyers and judges to interact.
February 17, 2016 – "Jan Paulsson and the Idea of Arbitration" – discussion held at the University of Costa Rica with the support of the International Chamber of Commerce and Costa Rica Young Arbitrators for law students and professionals interested in arbitration. The panel was comprised of Professor Jan Paulsson, Marike Paulsson, Julieta Ovalle, Francisco Gonzalez de Cossio and Dyala Jimenez. 
February 15 - 16, 2016 – Miami Law International Arbitration Institute's presence at the International Chamber of Commerce (ICC) Conference in Costa Rica:
Miami International Arbitration Society Panel during, featuring Miami Law's Arbitration students, Brian Vaca and Michael Lorigas, and Arbitration Faculty, Professor Luis O'Naghten, Professor John Rooney, Jose Astigarraga, an arbitration practitioner from Miami, and Director of the Arbitration LL.M. program, Sandra Friedrich;
Panel comprising of Jan Paulsson and Francisco Gonzallez de Cossio, and moderated by Marike Paulsson:  a "Political Democrat Candidates Debate featuring Bernie Sanders (Jan Paulsson) and Hilary Clinton (Francisco Gonzalez de Cossio)."
February 8, 2016: Professor Martin Hunter panel and book launch.



October 31, 2015: Young Arbitrators Forum of the International Chamber of Commerce (ICC YAF) with Miami Law International Arbitration Institute Roundtable - Arbitrator Bias v. Judicial Bias featuring Marike Paulsson, Judge Jordan, Judge Walsh, former Chief Justice Farina and ICC's deputy Secretary General Jose Ricardo Feris.
April 20, 2015 - Miami Law's International Arbitration Institute lecture presented by Dr. N.L. Mitra, Chancellor of KIIT. In his lecture, Dr. Mitra addressed the present state of International Arbitration in India.  

April 17, 2015: Carolyn Lamm with White & Case LLP in Washington D.C. on "Can Process Make up for Distrust in International Arbitration?" Watch lecture on the Young ICCA website. (This inaugural lecture was nominated for Best Speech Award by Global Arbitration Review (GAR). in February 2016.)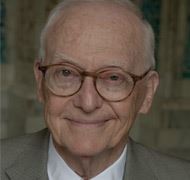 April 1, 2015:  Stephen M. Schwebel, former U.S. judge and president of the International Court of Justice, on "The High Tide of International Adjudication and Arbitration," held at the University of Miami School of Law.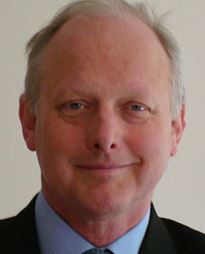 February 12, 2015: V.V. Veeder lecture on "What Makes or Unmakes a Place of International Arbitration?" at Hogan Lovells, Miami.
September 3, 2014 : A Conversation with Jan Paulsson and Jonathan Hamilton on Professor Paulsson's book, The Idea of Arbitration, at White & Case LLP in Miami.