---
Welcome to the HOPE Public Interest Resource Center
The starting point for law students committed to advocacy and service is the HOPE Public Interest Resource Center. HOPE (Helping Others Through Pro Bono Efforts), founded in 1998, provides individualized guidance to help students identify programs, clinics, projects, courses, and opportunities at the law school and beyond. HOPE is a dynamic center, building on topical and timely issues to create opportunities for law students to provide legal services and support those most in need. Read about HOPE in the News.
Programs & Projects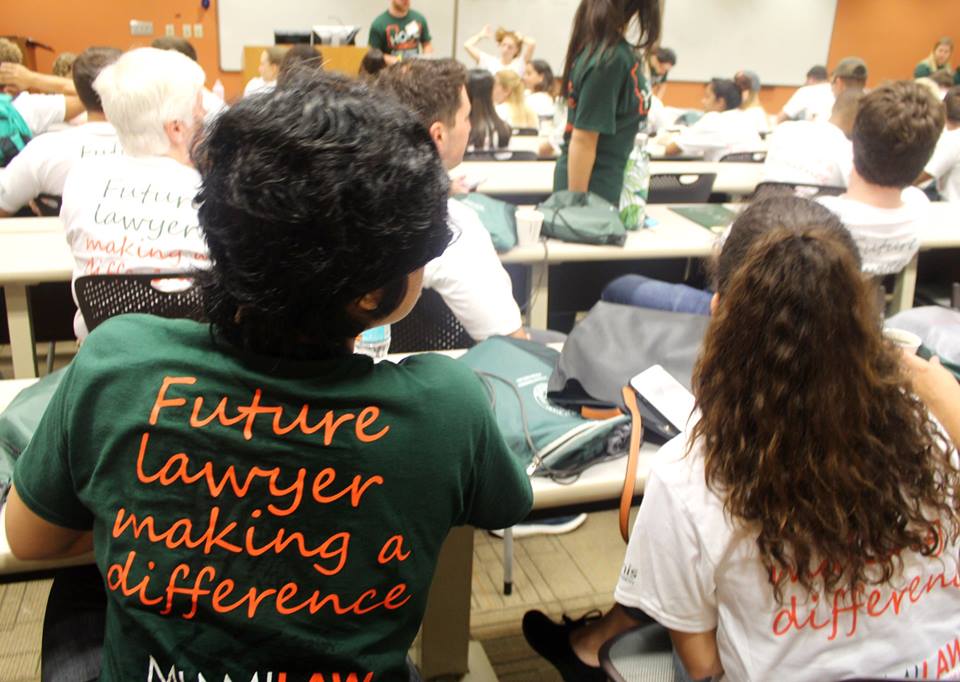 Miami Scholars Public Interest Program
The prestigious Miami Scholars Program is a scholarship program for entering students with exceptional academic records and a demonstrated commitment to public service.
HOPE Fellows Program
In the HOPE Fellows Program, students have the opportunity to create summer "dream jobs" in the public interest arena and serve as an integral part of campus culture.

HOPE Summer Public Interest Fellowship Program
In the Summer Public Interest Fellowship Program, rising 2Ls are placed in local public sector agencies for full-time internships and take a public interest law seminar.
HOPE Pro Bono Legal Research Project
Through the Pro Bono Legal Research Project, Miami Law students are teamed with practitioners from the private and public sector to provide legal assistance on pro bono cases.
HOPE Advocacy Projects
Student leaders facilitate legal advocacy projects in collaboration with public interest agencies and pro bono attorneys. See list of projects
HOPE Pro Bono/Community Service Challenge
Miami Law students pledge to complete a certain number of community service or pro bono hours. More information
HOPE Public Interest Leadership Board
The Public Interest Leadership Board (PILB) provides an opportunity for dedicated students to play a key role in fostering the public interest mission at the School of Law. More information
Additional Miami Law Programs Serving the Public Interest
Clinics
Center for Ethics & Public Service
Miami STREET Law
Miami Law Externship Program
Litigation Skills Externship Program
---
Advocacy Resources
Social Justice Media Recommendations
The HOPE Public Interest Resource Center and the Public Interest Leadership Board have assembled a list of media recommendations touching on important social justice topics. See listing here.
Financial Assistance: Scholarships/Fellowships
University of Miami School of Law students have access to various funding sources to support public interest work during law school and after graduation. Click here for information from the Financial Aid section of the site. Or click on the links below for HOPE Programs which provide financial assistance.
Miami Scholars Public Interest Program
HOPE Fellows Program
Summer Public Interest Fellowships
Public Interest Career Resources
Public Service Jobs Directory (PSJD)
Idealist
Equal Justice Works
Career Development Office (CDO) Helpful Links