In the Immigration Clinic students have the primary responsibility for preparing cases from start to finish – from an initial factual investigation through to a final merits hearing in an adversarial setting. (Students do not need to be certified by the Florida Bar as certified legal interns in order to appear in court.)
The Immigration Clinic's classes focus on substantive law, legal ethics, and structured discussions about clinic cases while also developing lawyering skills and case strategy. A critical component of the class is participation in mock and moot exercises aimed at developing core abilities like interviewing, counseling, and courtroom skills.
 
Time Commitment
This clinic is a two-semester, 6 credits in-house, live-client clinic.
Casework and supervision: Students are required to spend an average of 3-4 hours per credit per week on clinic related casework, weekly supervision and class.
Class Requirement: Clinic class meets for one hour and twenty minutes twice a week.
 
Prerequisites
Successfully Completed 32 Credits
 
Immigration Clinic Information Session -  Spring 2021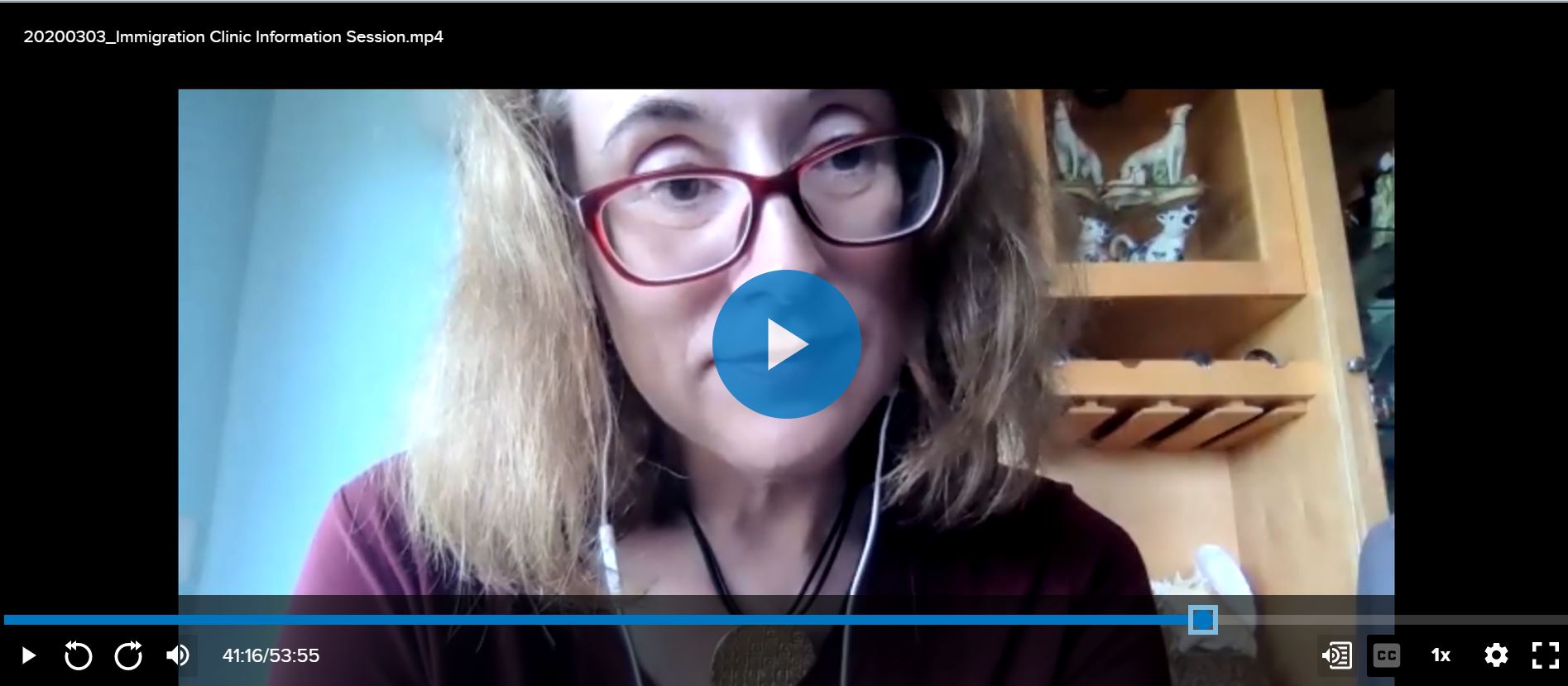 Why This Clinic? Student Perspective
Hear from various University of Miami School of Law students as to why representing live clients in the Immigration Clinic was one of their most fulfilling law school experiences, and why through the clinic in particular "We really work with a lot of people who have a real need, we're really their last resort ... before they're deported from the United States."


2Ls Lindsey Adkin, Ross Militello, and Shireen Judeh talk about their hands-on experiences at detention centers and in the courtroom:
Meet the current Immigration Clinic student interns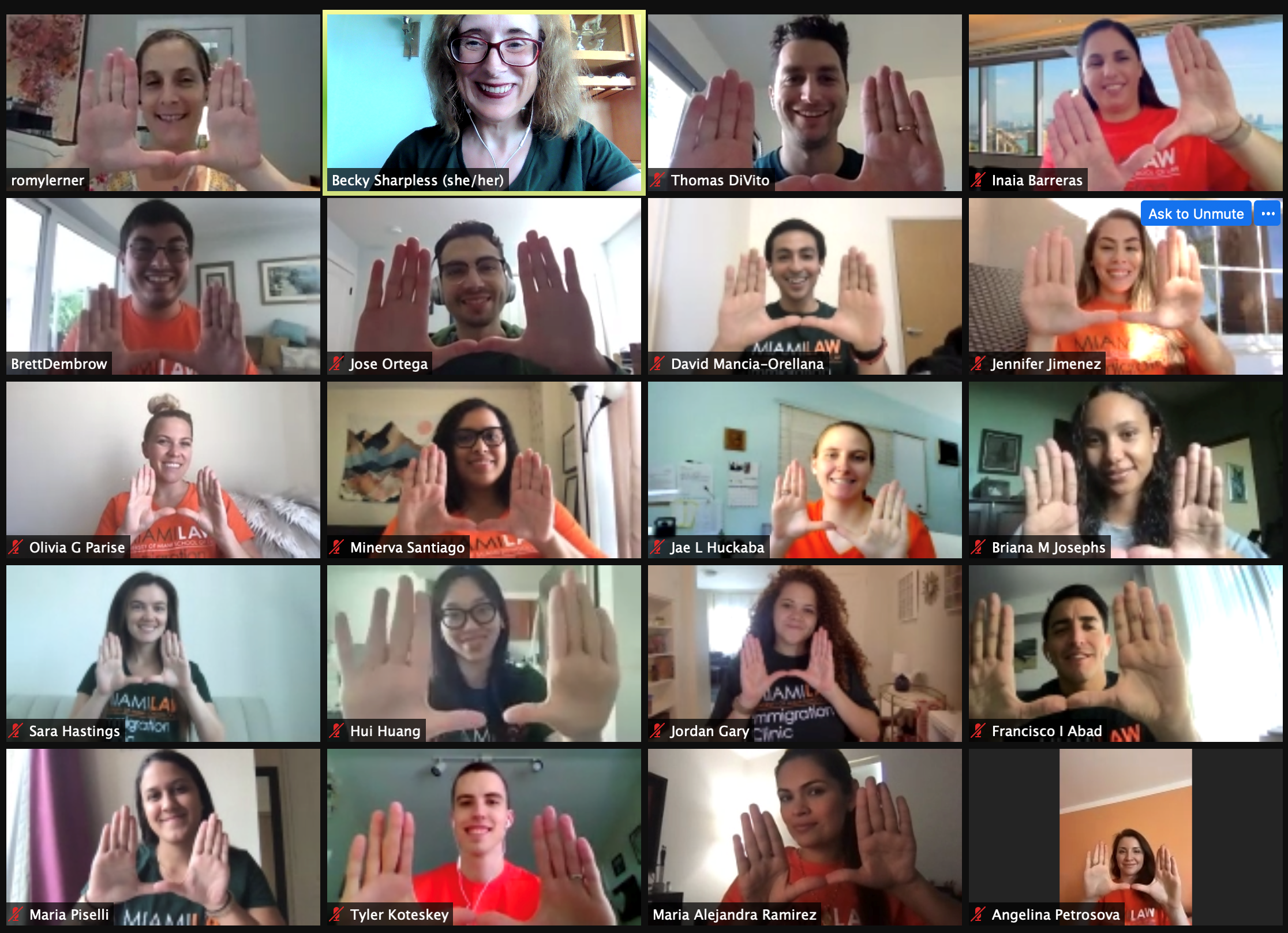 Left to right (top row): 
Professor Romy Lerner, Professor Rebecca Sharpless, Thomas DiVito*, Inaia Barreras*
Left to right (second row): 
Brett Dembrow*, Jose Ortega*, David Mancia-Orellana, Jennifer Jimenez*
Left to right (third row): 
Olivia Parise, Minerva Santiago, Jae L. Huckaba, Briana Josephs*
Left to right (fourth row): 
Sara Hastings, Hui Huang*, Jordan Gary*, Francisco Abad*
Left to right (bottom row): 
Maria Piselli, Tyler Kotesky, Maria Ramirez*, Angelina Petrosova*
* Spring 2021 Semester Only