The Environmental Justice Clinic (EJC) advocates for and empowers marginalized communities by combining civil rights, environmental, poverty, and public health law with community lawyering principles. We address practices stemming from systemic inequality and promote policy solutions to achieve structural change.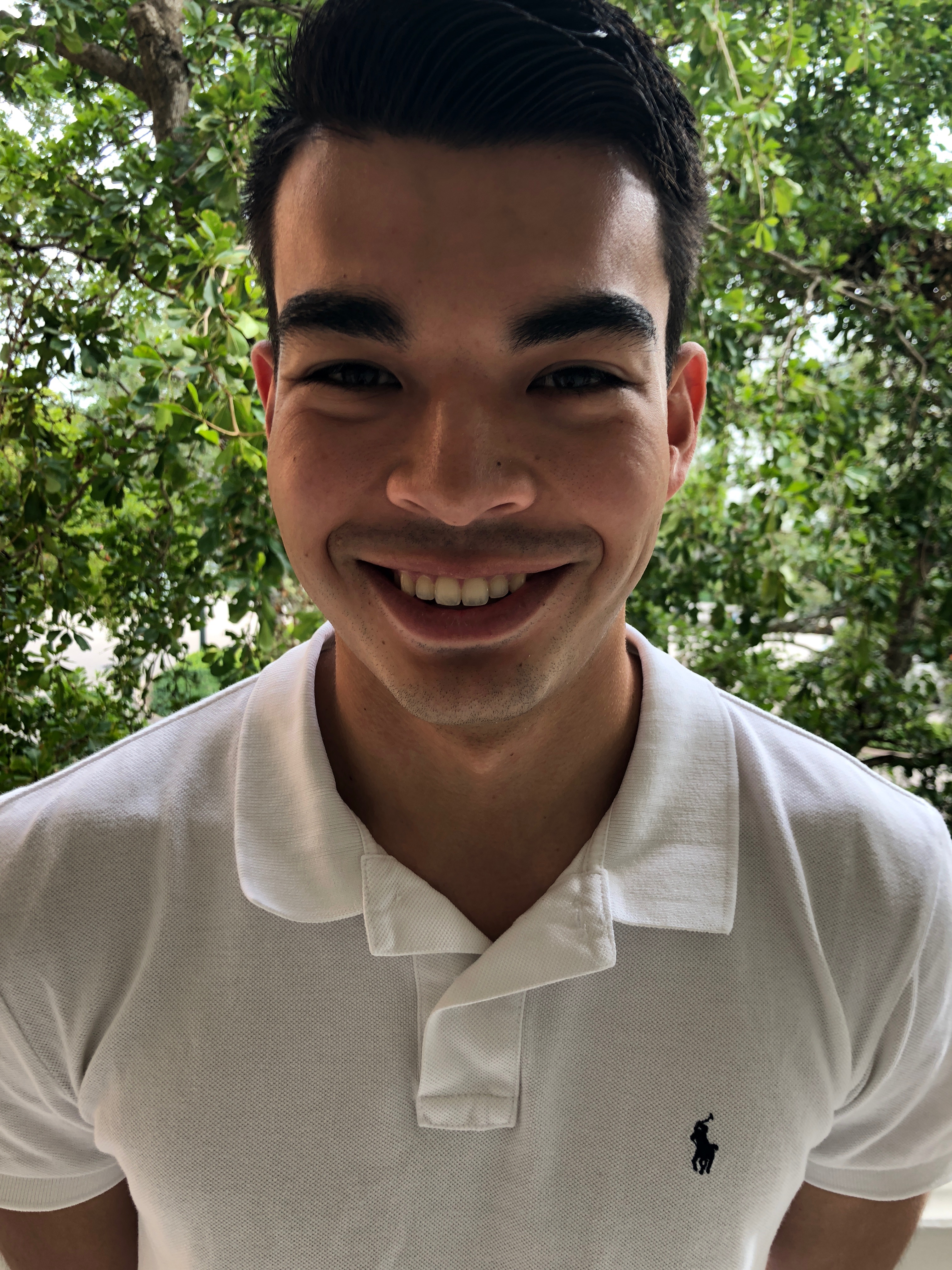 "There is no better opportunity to make a difference by bringing awareness to pressing environmental health issues in communities that need it most than working with the Environmental Justice Clinic at UM Law."
Steven Hollis, Environmental Justice Clinic Intern
University of Miami School of Law, Class of 2019

Legal Services of Great Miami, Inc. Newsletter - Ervin Gonzalez Fellow - Steven Hollis
Read about all clinic interns and fellows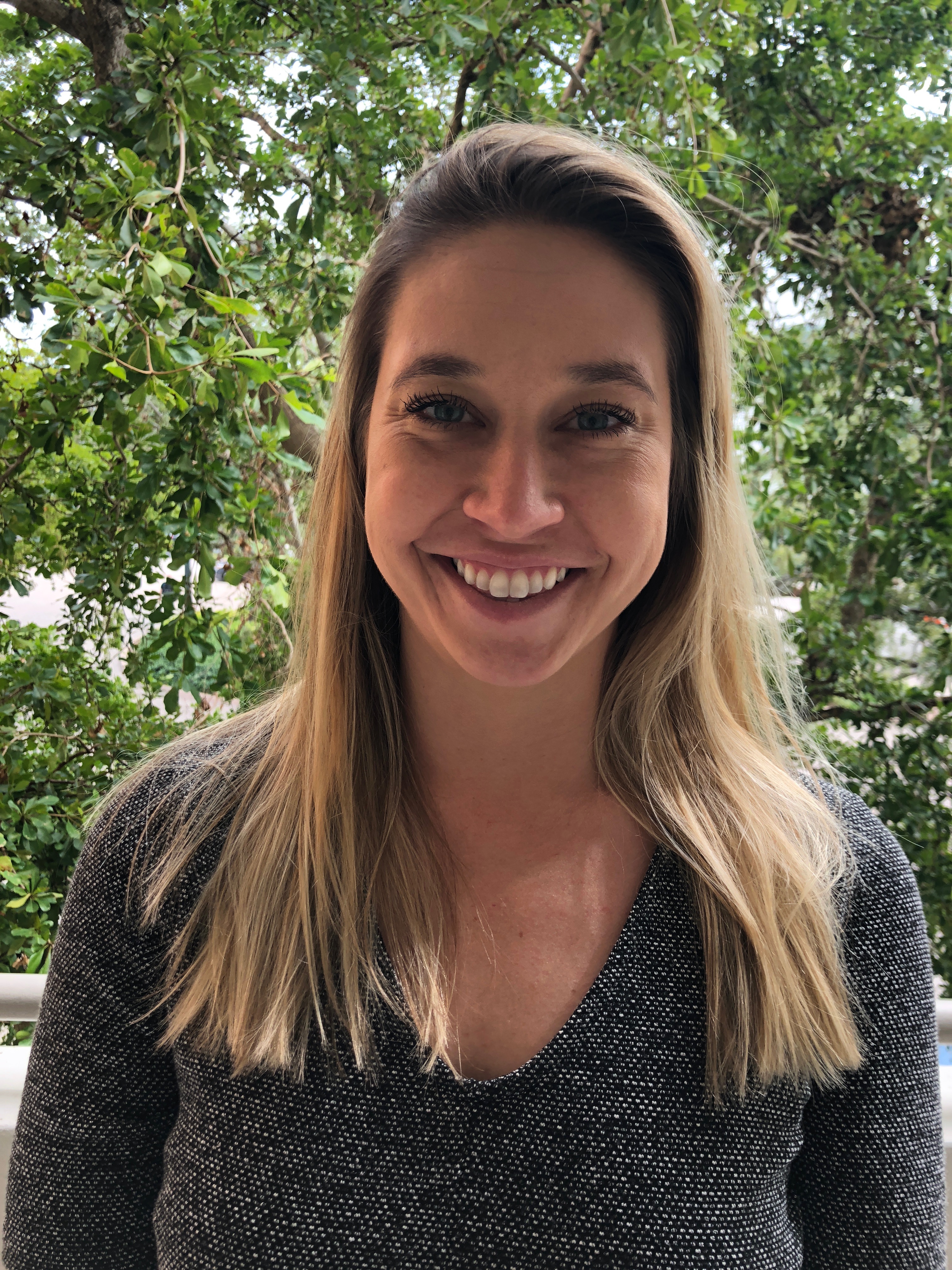 "My experience with the Environmental Justice Clinic has been one of the most rewarding experiences of my professional career. I gained valuable skills on how to develop a theory and plan for a campaign and reassess my legal strategy in light of new developments. Most importantly, the clinic allowed me to develop dynamic relationships with community members and identify opportunities to make a long-lasting impact on environmental justice through legal advocacy."
Abigail Fleming, Environmental Justic Clinic Steven Chaykin Fellow
University of Miami School of Law, Class of 2019
EJC Overview
The Environmental Justice Clinic (EJC) advocates for and seeks to empower low-and moderate-income communities who disproportionately bear the environmental, economic, and health burdens of the development, implementation, and enforcement of the law. Employing a community lawyering approach, we seek systemic change for our clients through advocacy, public policy resources, rights education, and transactional assistance. Our work sits at the intersection of civil rights, environmental, poverty, and public health law, tackling issues in South Florida including climate change, displacement, contamination, environmental health, municipal equity, and more. Increasingly, we view our work through the lens of climate change, one of the most significant social justice issues of our time, and which will be felt most acutely by the poor and marginalized.
The EJC's current work includes two class action toxic tort cases and two policy projects addressing displacement and climate change.
The EJC, with partner law firms, is litigating state and federal class action lawsuits in, respectively, Styles v. City of Miami ("Old Smokey") and Miller v. City of Fort Myers ("Dunbar") to clean up and address the effects of toxic dumpsites on residents' health and property interests in low-income communities of color in Miami and Fort Myers. In addition, in collaboration with stakeholders, the EJC is developing an assessment to address and mitigate the displacement of low-income communities in South Florida. Further, the EJC is researching and proposing legislative initiatives to ensure South Florida residents can make informed decisions about their housing as it relates to the effects of climate change. Lastly, the EJC is participating in policy discussions and recommending alternatives to ensure that social equity is incorporated in government efforts to address climate change.
Previous work of the EJC includes the investigation of the social equity implications of transitioning to form-based code (Miami21 and Urban Center Districts in unincorporated Miami-Dade County), paying particular attention to the disproportionate displacement suffered by low-income communities of color. This resulted in the publication of an article authored by EJC student and faculty entitled Building by Right: Social Equity Implications of Transitioning to Form-Based Code in the Journal of Affordable Housing & Community Development Law. Additionally, as part of the anti-displacement project, the Clinic developed a community benefits agreement template and general community benefits resources tool to assist communities in their negotiation efforts with developers.
Adding to this purview, the EJC plans to increasingly integrate issues and perspectives relating to climate change and climate justice into its projects and cases. The EJC will also continue its emphasis on interdisciplinary work building on collaborations with the University of Miami's Abess Center for Ecosystem Science & Policy, Rosenstiel School of Marine and Atmospheric Science, and Miller School of Medicine's Graduate Program in Public Health, as well as local, regional, and national civil rights and environmental organizations, faith-based groups, and Florida nonprofit corporations and neighborhood associations.
Fall 2019 EJC Guest Speakers
Jason Sternberg, Counsel, Hogan Lovells US LLP – Discovery – September 10, 2019
Patricia Borns, Reporter, USA Today Network/The News-Press & Jenny Staletovich, Environmental Reporter, WLRN News – Media/Dunbar – September 17, 2019
Alana Greer, Co-founder, Community Justice Project – Power Mapping – September 24, 2019
Rev. Nathaniel Robinson III, Pastor, Greater Saint Paul African Methodist Episcopal Church – Faith-Based Partnerships – October 3, 2019
Mindi Messmer, Former Legislator, New Hampshire House of Representatives – Toxics in the State – October 17, 2019
Dr. Roderick King, Assistant Dean of Public Health Education, Director, MD/MPH Program, University of Miami Miller School of Medicine – Public Health & Environmental Justice – October 29, 2019
Type of Student Should Participate in the EJC?
The EJC is so diverse it has a place for students with varying interests from human rights to race to local government to urban design to public health. The ultimate goal is to train and prepare the next generation of civil rights lawyers.
Scholarship
Publications
Daniela A. Tagtachian, Natalie N. Barefoot, & Adrienne L. Harreveld, Building by Right: Social Equity Implications of Transitioning to Form-Based Code, 28 J. Affordable Housing & Community Dev. L. 71 (2019).
Ghetto Access to Justice: Community Triage Ethics, 31 GEO. J. LEGAL ETHICS (2018).
Inner-City Anti-Poverty Campaigns, 64 UCLA L. Rev. (2017).
Rebellious Pedagogy and Practice, 23 Clinical L. Rev. 5 (2016).
Resistance Songs: Mobilizing the Law and Politics of Community, 93 Tex. L. Rev. 1459 (2015).
Objecting to Race, 27 Geo. J. Legal Ethics 1129 (2014).
Paternalistic Interventions in Civil Rights and Poverty Law: A Case Study of Environmental Justice, 112 Mich. L. Rev. 1157 (2014).
Next-Generation Civil Rights Lawyers: Race and Representation in the Age of Identity Performance, with Angela Onwuachi-Willig, 122 Yale L.J. 1484 (2013).
Community Education and Access to Justice in a Time of Scarcity: Notes from the West Grove Trolley Garage Case, 2013 Wis. L. Rev 121 (2013).
Educating Lawyers for Community, 2012 Wis. L. Rev. 115 (2012).
Fidelity to Community: A Defense of Community Lawyering, 90 Tex. L. Rev. 635 (2012).
Big Law and Risk Management: Case Studies of Litigation, Deals, and Diversity, 24 Geo. J. Legal Ethics 991 (2011).
Integrating into a Burning House: Race- and Identity-Conscious Visions in Brown's Inner City, 84 S. Cal. L. Rev. 541 (2011).
Post-racialism in the Inner-City: Structure and Culture in Lawyering, 98 Geo. L.J. 921 (2010).
Jim Crow Ethics and the Defense of the Jena Six, 94 Iowa L. Rev. 1651 (2009).
Prosecuting the Jena Six, 93 Cornell L. Rev. 1285 (2008).
(Un)Covering Identity in Civil Rights and Poverty Law, 121 Harv. L. Rev. 805 (2008).
Faith in Community: Representing "Colored Town", 95 Cal. L. Rev. 1829 (2007).
Clinical Genesis in Miami, with Maryanne Stanganelli, Jessi Tamayo, Wendi Adelson, 75 UMKC L. Rev. 1137 (2007).
The Fall of Legal Ethics and the Rise of Risk Management, 94 Geo. L.J. 1909 (2006)
Gideon in White/Gideon in Black: Race and Identity in Lawyering, 114 Yale L.J. 1459 (2005).
Color/Identity/Justice: Chicano Trials, 53 Duke L.J. 1569 (2004).
John Hart Ely: Fathers and Sons, 58 U. Miami L. Rev. 953 (2004).
Retrying Race, 101 Mich. L. Rev. 1141 (2003).
Community Prosecutors, 90 Cal. L. Rev. 1465 (2002).
Ethics, Race, and Reform, 54 Stan. L. Rev. 1389 (2002).
Teaching the Law of Race, 89 Cal. L. Rev. 1605 (2001).
Race Prosecutors, Race Defenders, 89 Geo. L.J. Geo. L.J. 2227 (2001).
Prosecuting Violence/Reconstructing Community, 52 Stan. L. Rev. 809 (2000).
Prosecuting Race, 48 Duke L.J. 1157 (1999).
(Er)Race-ing an Ethic of Justice, 51 Stan. L. Rev. 935 (1999).
Black and White, 10 La Raza L.J. 561 (1998).
Roundtable Discussion: Visions for the Future - Lawyering for Poor Communities in the Twenty-First Century, 25 Fordham Urb. L.J. 729 (1998).
Race Trials, 76 Tex. L. Rev. 1293 (1998).
Black and White, 85 Cal. L. Rev. 1647 (1997).
Lynching Ethics: Toward a Theory of Racialized Defenses, 95 Mich. L. Rev. 1063 (1997).
Mitigation, Mercy, and Delay: The Moral Politics of Death Penalty Abolitionists, 31 Harv. C.R.-C.L. L. Rev. 325 (1996).
Race-ing Legal Ethics, 96 Colum. L. Rev. 800 (1996).
Practicing Community, 107 Harv. L. Rev. 1747 (1994).
Reconstructive Poverty Law Practice: Learning Lessons of Client Narrative, 100 Yale L.J. 2107 (1991).
The Antinomies of Poverty Law and a Theory of Dialogic Empowerment, 16 N.Y.U. Rev. L. & Soc. Change 659 (1988).
For More Information
Please contact environmentaljusticeclinic@law.miami.edu