A weekly podcast from the University of Miami School of Law where faculty and clinician experts examine and explain the law, one headline at a time.
Join us as we take a smart look at the news of the day - bringing context, relevance, and significance.
Choose Your Listening Platform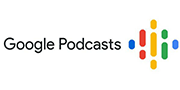 Credits
Host
Annette Hugues

Executive Producer
Catharine Skipp

Engineer and Editor
Christopher Alzati

Graphic Design
Elizabeth Estefan

Theme Music
Ray D. Kim, UM Frost School of Music

Special thanks to Demaree Rios
Mission Statement
The Miami Law Explainer is a weekly podcast produced by the University of Miami School of Law. Its mission is to highlight the deans, directors, full-time faculty, and clinicians of the school offering opinions and commentary on timely legal news.