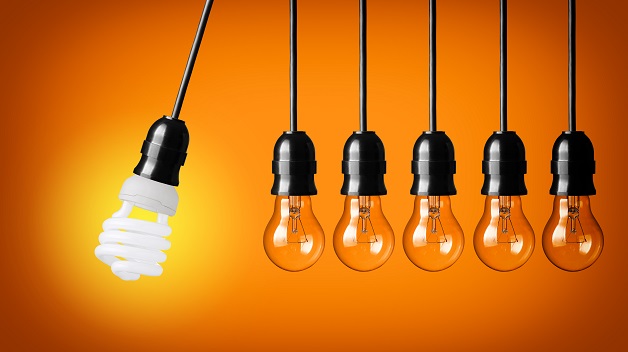 Understand Technology and Its Legal Framework – Utilize Technology to Innovate the Law. 
The law is increasingly tech-driven - from the way law firms do business, to the way courts operate. Developments in the areas of telemedicine, artificial intelligence, big data, blockchain, 3D printers, drones, and mobile apps, are examples of how today's lawyers have to apply concepts of regulation, liability, privacy, intellectual property, cybersecurity, and civil and individual rights with a legal/tech lens. How do lawyers navigate federal, state, and international laws as they overlap and intersect? Miami Law prepares students for this growing landscape of technology through course offerings, engagement with entrepreneurs, and experiential opportunities regionally and elsewhere. 
'A' for Legal Technology in Pre-Law Magazine (winter 2021)
9th in Rankings for Legal Technology in Pre-Law Magazine (fall 2018)
---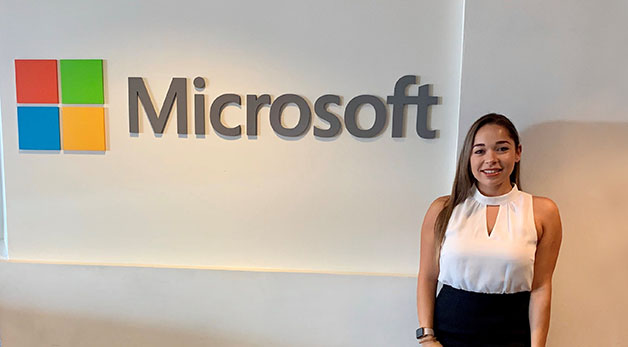 "I am honored that [at Law School Admission Council's Inaugural Justice Innovation Challenge] I got to represent Miami Law, a school that continuously supports innovative and technological programs such as LawWithoutWalls, the Startup Practicum, WeRobot, and more."
Talia Boiangin, J.D. '20
Law Innovation and Technology Clerk, Carlton Fields
Miami, FL
---
Clinics/Practicums 
Startup Practicum 
Cyber Civil Rights Initiative Practicum 
Community Equity, Innovation, and Resource Lab
"[If you are a law student interested in working within the intersection of law and tech] Ignore the latest fads, and understand the business. Tech trends are quite cyclical [while] business concepts and industry domain knowledge last forever. [This knowledge] differentiate[s] people who clients want to hire...read, and ask questions and even put finger to keyboard to learn."
Eric Gebaide, J.D. '86
Managing Director, Innovation Advisors
New York, NY
Joint Degrees/Concentrations 
Concentration in The Business of Innovation, Law and Technology (BILT) 
Concentration in Business Compliance and Sustainability
J.D./M.B.A. 
J.D./M.M. in Music Business and Entertainment Industries
J.D./LL.M. in Entertainment, Arts & Sports Law
Courses
Technology Law 

AI & Robot Law   
Blockchain Technology and Business Strategies 
Digital Asset and Blockchain Regulation
Cyber Civil Rights 
Cyber Security Policy & Regulations  
Data Security and Incident Response 
Digital Currency & Blockchain Regulation   
Energy Law   
Esports: The Business and Legal Evolution 
Internet Software & Intellectual Property  
Law and Economics of Intellectual Property and Innovation  
Law, Policy, and Technology   
Media & Entertainment Law in the Digital Age   
Media Law  
Privacy Seminar 
Social Media & Online Liability   
Social Media & the Law
Space Law: Regulating and Incentivizing Private Commercial Activities in Outer Space 
Topics in Tech Law Seminar  
Trade Secrets     
Video Game Law
Vimeo, Twitter and YouTube: Online Liability and Net Neutrality FKA Social Media & Online Liability)    

Tech for Lawyers 

Database Management Systems for Lawyers  
Big Data for Lawyers  
Introduction to Programming for Lawyers 
Advanced Programming for Lawyers   
Electronic Discovery   
Financial Accounting for Lawyers   
Introduction to Programming for Lawyers
Mindful Ethics: Professional Responsibility for Lawyers in the Digital Age 

Intellectual Property 

Copyright & Trademark Litigation    
Intellectual Property Law and Policy   
Intellectual Property Transactions & Negotiations    
Patent Litigation   
Patent Prosecution    
Advanced Trademark  
Copyright Law  
Entertainment Law: Motion Pictures and Television  
Intellectual Property for Business Lawyers  
International Intellectual Property  
Intellectual Property – Drafting  
Patent Law  
Topics in Advanced Copyright Law  
Advanced Trademark   
Trademark Law  
Bioethics Mediation  
"I had a meeting with a student yesterday who's writing a paper on the area thinking through how robots can form their own corporate entities, so there's a lot of very interesting ideas no one has thought of before, and there's an opportunity to explore them here." 
Professor Andres Sawicki, Coordinator, Concentration in the Business of Innovation, Law, and Technology (BILT)
Sampling of Past Externships / Internships 
Bristol-Myers Squibb, Trademark & Copyright Department (Pennington, NJ) 
EBay (San Jose, CA) 
Glint, Inc. (Silicon Valley, CA) 
Law Innovation & Technology Clerkship, Carlton Fields 
LegalArt  
MasTec Inc. 
Microsoft Corporation (Redmond, WA) 
NASA Office of the General Counsel (Washington, DC) 
NextEra Energy 
Spotify (New York, NY) 
The Multicultural Media, Telecom and Internet Council (Washington, DC) 
U.S. Patent and Trademark Office (Washington, DC) 
Universal Music 
University of Miami, Office of Privacy and Data Security    
Warner Bros. Entertainment, Inc. 
Warner Music Group Latin America
---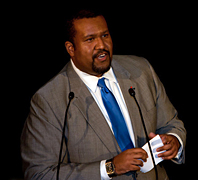 "I can't think of a more exciting place to practice law: Miami as a tech hub has grown immeasurably in the last few years and its transformation is only in the early stages."
Jaret Davis, J.D. '99 
Co-Managing Shareholder, Greenberg Traurig, P.A. 
Miami, FL 
---
Extracurricular Opportunities 
Intellectual Property Law Society
Technology Law Club
Faculty Experts
Professor Kathleen Claussen's scholarly interests include international and cybersecurity issues, trade and investment law, dispute settlement and procedure, and transnational business law.
Professor Michele DeStefano is the founder of LawWithoutWalls and teaches a course on law, technology, and innovation, and her scholarship focuses on the growing intersections between law and business and legal entrepreneurship.
Professor John M. Newman is an expert in antitrust, intellectual property and big tech.
Professor Mary Anne Franks has criminal law expertise in cyberstalking and live streaming violence.
Professor Michael Froomkin is the founder of the WeRobot Conference and is an expert in many areas including: Trademark, Intellectual Property in the Digital Era, Internet Governance, Law & Games, Regulation of Digital Identity, Electronic Commerce, and.the area of Drone Law.
Professor Andres Sawicki researches and teaches in the area of intellectual property.
International Opportunities
LawWithoutWalls Program
Exchange Program with KIIT University, Bhubaneswar, Odisha, India
Conferences 
WeRobot: Conference on Legal and Policy Issues Relating to Robotics 
LawWithoutWalls Conposium
Global Entertainment and Sports Law Industry Conference
#MiamiTech Movement and the Law
Fellowships 
Technology Diversity Collaborative