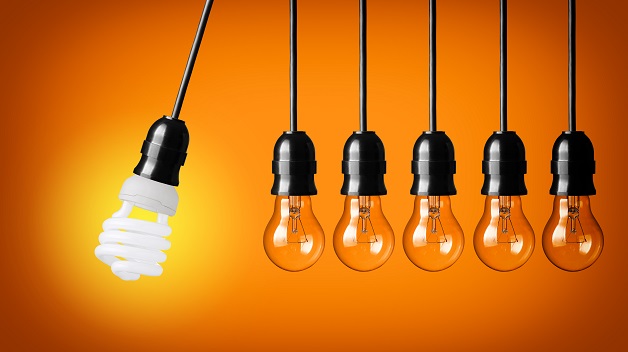 Explore How Technology Challenges Legal Frameworks in an Emerging Tech Hub 
The law is increasingly tech-driven - from the way law firms do business, to the way courts operate. Developments in the areas of telemedicine, artificial intelligence, big data, blockchain, 3D printers, drones, and mobile apps, are examples of how today's lawyers have to apply concepts of regulation, liability, privacy, intellectual property, cybersecurity, and civil and individual rights with a legal/tech lens. Our cutting-edge curriculum covers the latest topics in technology law such as big data, cybersecurity, cryptocurrency, legal informatics, programming, and much more. 
You benefit at Miami Law from an innovative university atmosphere that promotes entrepreneurship. Miami Law is one of only a handful of schools offering a Startup Clinic, and The Launch Pad provides a resource for students to start, build, and scale their own startup businesses. 
Not only is Miami the tech ecosystem with the highest density of startup companies in the United States but also the destination to which more technology industry workers have migrated over the last year than anywhere else in the nation. Miami Law prepares you for this growing landscape of technology through course offerings, engagement with entrepreneurs, and experiential opportunities regionally and elsewhere. 
Some Facts about Miami and Miami Law:
See all Miami Law Technology Law News
---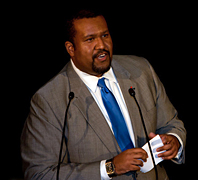 "I can't think of a more exciting place to practice law: Miami as a tech hub has grown immeasurably in the last few years and its transformation is only in the early stages."
Jaret Davis, J.D. '99 
Co-Managing Shareholder, Greenberg Traurig, P.A. 
Miami, FL 
---
Courses*
Advanced Programming for Lawyers 
Antitrust I and II 
Arms Control 
Artificial Intelligence and Robot Law   
Big Data for Lawyers
Blockchain Technology and Business Strategy
Business and Human Rights
Consumer Protection
Cyber Security Policy and Regulations  
Data Security and Incident Response 
Database Management System Law  
Digital Asset and Blockchain Regulation 
E-Sports
Election Law
Electronic Discovery   
Energy Law   
Entertainment and Media Law in the Digital Age 
Fake News: Media Law in the Age of Trump 
Gaming Law 
Large Scale Litigation 
Law, Policy, and Technology   

Law, Technology, and Practice 
Media Distribution 
Media Law 
Mobile Computing for Lawyers 
Music Law 
National Security Law 
Patent Law 
Patent Litigation 
Patent Prosecution 
Preparing the Corporate Client for Litigation 
Privacy 
Professional Responsibility for Lawyers in the Digital Age 
Programming for Lawyers 
Programming for Lawyers in Python 
Space Law 
Sports Betting and Regulation 
The Future of Law Practice 
Trade Secrets 
Video Game Law 
Vimeo, Twitter, and YouTube: Online Liability and Net Neutrality
Academic Programs and Concentrations
Concentration in The Business of Innovation, Law and Technology (BILT) 
Concentration in Business Compliance and Sustainability
Technology Diversity Collaborative
Clinics and Practicums 
Startup Clinic
Cyber Civil Rights Initiative Practicum 
Joint Degrees
J.D./LL.M. - Entertainment, Arts & Sports Law
J.D./M.B.A - Business Administration
J.D./M.M. - Music Business and Entertainment Industries
---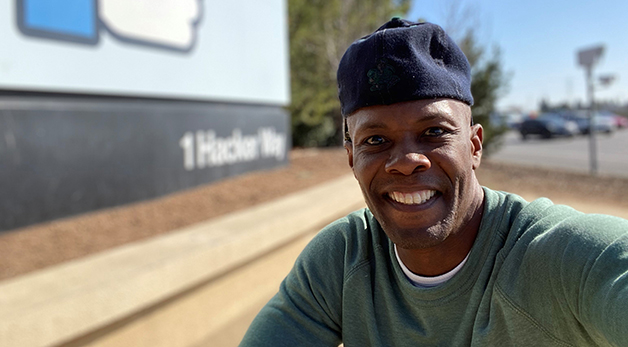 "My work as a product attorney, it is so crucial for us to understand comprehensively the goal of the company," he said. "In my work I have to understand the lifecycle of the product. Learning a more business approach to law has really helped me navigate the inner workings of three Fortune 500 companies and that is not a skill that all lawyers come with. I don't know that I would have had that out of the gate if not for that experimental section and my participation in LWOW [LawWithoutWalls]."
Rico Williams, J.D./M.M. '13 in Music Business and Entertainment Industries
Lead Counsel, Product - WhatsApp @ Facebook at WhatsApp Inc.
Cupertino, CA
---
International Opportunities
LawWithoutWalls Program
Exchange Program with KIIT University, Bhubaneswar, Odisha, India
Extracurricular Opportunities 
STUDENT ORGANIZATIONS
American Constitution Society
Business Law Society
Entertainment and Sports Law Society
Federalist Society
Intellectual Property Law Society
International Law Society
Military and National Security Law Society
Technology Law Club
LAW JOURNALS
Business Law Review
Inter-American Law Review
International & Comparative Law Review
University of Miami Law Review
---
"Perhaps the next gold standard is digitally-enabled lawyering. Where I think a seismic shift is coming is in skillset, mindset and culture. I believe we will see a seismic shift in the way lawyers provide services to their clients. It will be with a client-centric approach, like the focus of design thinkers."
Professor Michele DeStefano
Professor of Law and Larry Hoffman Greenberg Traurig Business of Law Chair; Founder & Director, LawWithoutWalls and MOVEL∆W; Co-creator & Chief Faculty Advisor, Digital Legal E
University of Miami School of Law 
Miami, FL 
---
Externships and Internships** 
Bristol-Myers Squibb, Trademark & Copyright Department (Pennington, NJ) 
Carlton Fields P.A.—Law, Innovation, & Technology Clerkship 
Digital Risk
eBay (San Jose, CA) 
Glint, Inc. (Silicon Valley, CA) 
Legal Atlas (La Paz, Bolivia)
MasTec 
Microsoft Corporation (Redmond, WA) 
Multicultural Media, Telecom & Internet Council (Washington, DC) 
NASA Office of the General Counsel (Washington, DC) 
NBC Sports Group (Stamford, CT) 
NBCUniversal Global Networks International 
NBCUniversal/Telemundo 
NextEra Energy 
Orrick, Herrington & Sutcliffe LLP (San Francisco, CA)
Proctor and Gamble (Cincinnati, OH) 
Recording Industry Association of America (Washington, DC) 
Salesforce
Sirius XM (New York, NY) 
Sony Music (New York, NY) 
Spotify (New York, NY) 
U.S. Patent and Trademark Office (Washington, DC) 
Universal Music 
University of Miami, Office of Privacy and Data Security    
Walt Disney Studios, Music Business and Legal Department 
Warner Bros. Entertainment, Inc. 
Warner Music Group Latin America
Zynga (San Francisco, CA)
---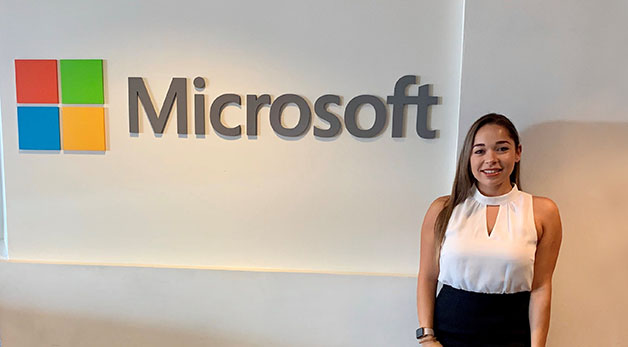 "I am honored that [at Law School Admission Council's Inaugural Justice Innovation Challenge] I got to represent Miami Law, a school that continuously supports innovative and technological programs such as LawWithoutWalls, the Startup Practicum [now Clinic], WeRobot, and more."
Talia Boiangin, J.D. '20
Law Innovation and Technology Clerk, Carlton Fields
Miami, FL
---
Faculty Experts
"I had a meeting with a student yesterday who's writing a paper on the area thinking through how robots can form their own corporate entities, so there's a lot of very interesting ideas no one has thought of before, and there's an opportunity to explore them here."  
Professor Andres Sawicki 
Director of the Concentration in the Business of Innovation, Law, and Technology (BILT) 
University of Miami School of Law 
Miami, FL 
---
Kathleen Claussen's scholarly interests include international and cybersecurity issues, trade and investment law, dispute settlement and procedure, and transnational business law.
Michele DeStefano is the founder of LawWithoutWalls and teaches a course on law, technology, and innovation, and her scholarship focuses on the growing intersections between law and business and legal entrepreneurship.
Mary Anne Franks has criminal law expertise in cyberstalking and live streaming violence.
Michael Froomkin is the founder of the WeRobot Conference and is an expert in many areas including: Trademark, Intellectual Property in the Digital Era, Internet Governance, Law & Games, Regulation of Digital Identity, Electronic Commerce, and.the area of Drone Law.
John M. Newman is an expert in antitrust, intellectual property and big tech.
Andres Sawicki researches and teaches in the area of intellectual property.
Conferences, Lectures, Centers 
Global Entertainment and Sports Law Industry Conference
#MiamiTech Movement and the Law
WeRobot: Conference on Legal and Policy Issues Relating to Robotics
LawWithoutWalls Conposium
*Course list is not exhaustive and does not set out a path of study. 
**List is not exhaustive and is intended to provide examples of past externships and internships.