Meet the Increasing Demand for Tax Law Expertise
Tax law affects everything from the structure of a new start-up to cross-border trade to family break-ups. With clients operating in a multinational world, knowledge limited to domestic tax rules is no longer adequate and that's why Miami Law's curriculum offers not only strong foundational courses like Federal Income Tax but also unique advanced courses like Generation-Skipping Transfer Tax and Taxation of Athletes and Entertainers. Studying in Miami, you are uniquely situated as South Florida is a leading center of international tax planning and asset management which offers a myriad of opportunities for internships and job placement. The tax program draws superb faculty from the local, national and international legal community, and these experts bring cutting-edge practice experience to the classroom.
Some Facts about Miami and Miami Law:
Miami is the #2 international banking center in the U.S.
1,400+ multinational corporations headquartered in South Florida
Miami Law offers unique specialization options like a J.D./M.B.A./LL.M. in tax and an LL.M. in Taxation of Cross-Border Investment
See all Miami Law Tax Law News
---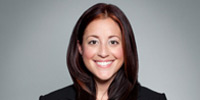 "The program provided me with the specialized knowledge to excel in private client practice and focus on international tax and estate planning. Each of my professors genuinely cared about my success...dedicated staff helped guide me to the right firm and prepared me for the interviewing process."
Sarah Sindledecker Jacobson, J.D. '08, LL.M. '11 in Tax
Attorney, Day Pitney, LLP
Miami, FL
---
Courses*
Advanced Business Taxation
Advanced Corporate Tax
Alcohol Beverage Law
Bankruptcy
Charitable Gifts and Foundations
Comparative Transfer Pricing
Consolidated Returns
Corporate Finance
Corporate Tax
Estate Planning
Federal Criminal Tax Practice
Federal Income Tax
Federal Tax Procedure
Federal Wealth Transfer Tax
Financial Instruments
Generation-Skipping Transfer Tax
High Net Worth Individuals
Income Tax for Estate Planning
Income Tax of Trusts and Estates
Income Tax Treaties
International Inbound
International Outbound
International Tax
International Transactions: Europe

International Transactions: Latin America
Legislation
Limitations on Loss Utilization
Marital Deduction Planning
Partnership and Property Tax
Partnership Tax
Property Transactions
Real Estate Tax
State and Local Tax
Structuring Latin American Investments
Structuring US Investments in Latin America
Tax Accounting
Tax Planning Skills
Tax Procedure
Taxation of Athletes and Entertainers
Taxation of Business Entities
Taxation of Closely Held Corporations
Taxation of Shipping
Transactions Involving Consolidated Groups
Trusts and Estates
Trusts and Estates Essentials
US International Tax Policy
US Tax System
White Collar Criminal Law
Academic Programs and Concentrations
Concentration in Business Compliance and Sustainability
Concentration in the Business of Innovation, Law, and Technology (BILT)
Clinics and Practicums
"[In the Investor Rights Clinic] I heard horror stories from clients who suffered devastating losses due to fraud, misrepresentation, churning (executing trades to increase commission fees), twisting (pressuring a client into purchasing additional financial products), or other misconduct at the hands of brokers. I [was] anxious to gain the legal advocacy skills necessary to assist those who need representation in these types of claims." 
Janyl Relling  Smith J.D./LL.M. '16 in Tax 
Financial Advisor, Singer Wealth 
Aventura, FL 
Bankruptcy Assistance Clinic
Investor Rights Clinic 
Startup Clinic - Certified by the U.S. Patent and Trademark Office
Joint Degrees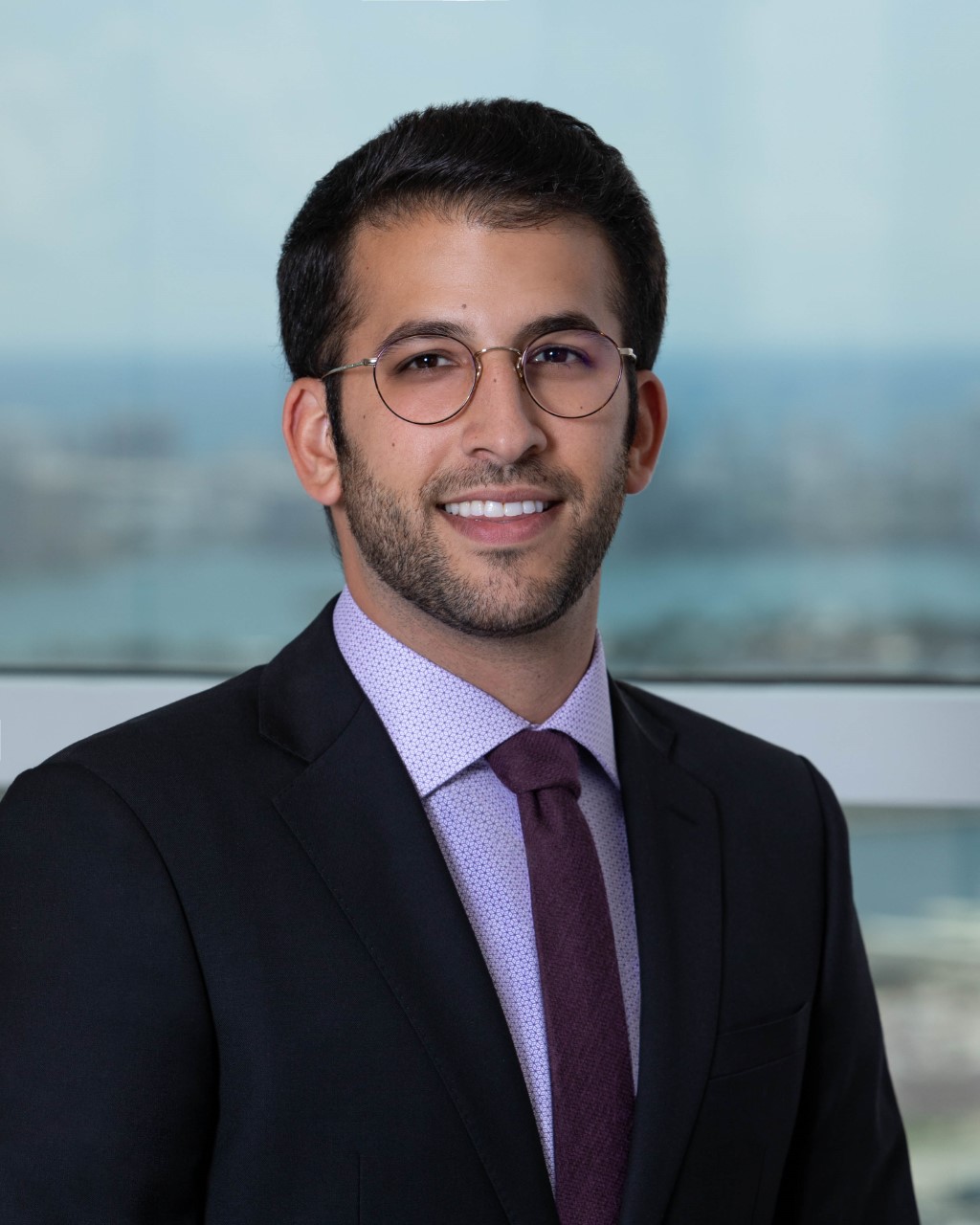 "Pursuing a J.D./M.B.A./LL.M. in tax at the University of Miami is undeniably the best decision I made with respect to my career. The Triple Degree Program instilled a deep technical foundation that has prepared me to advise on the most complex matters."
Eli R. Rodrigues, J.D./M.B.A./LL.M., '17
Associate, Tax & International Law Practice Group, Shutts & Bowen LLP
Miami, FL
J.D./LL.M. - Estate Planning
J.D./LL.M. - Tax 
J.D./LL.M. - Real Estate Development
J.D./M.B.A - Business Administration
J.D./MAcc. - Accountancy
J.D./M.B.A. + LL.M. - Estate Planning
J.D./M.B.A. + LL.M. - Tax
International Opportunities
International Moot Court Program - International & European Tax Moot Competition
Zurich Seminar Program – 2-week exchange with University of Zurich (1 week Miami, 1 Switzerland) focuses on transnational and comparative law issues in business and finance.
Extracurricular Opportunities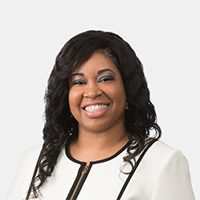 "My Spanish improved a lot...canvassing and doing tax preparation. [The VITA Volunteer Income Tax Assistance program] is a great way to practice another language."
Shayla N. Waldon, J.D. '13
Employment Litigation Associate, JacksonLewis
Miami,FL
STUDENT ORGANIZATIONS and PROJECTS
American Constitution Society
Business Law Society
Charles C. Papy Moot Court Board - National Tax Moot Court Competition, CKP Cup and Duberstein National Bankruptcy Competition
Democratic Law Student Association
Federalist Society
International Law Society
National Lawyers' Guild
Real Estate, Probate, and Trust Law Society
Republican Law Students Association 
Trial Team
Volunteer Income Tax Assistance (VITA) with HOPE Public Interest Resource Center 
LAW JOURNALS
Business Law Review
Inter-American Law Review
International & Comparative Law Review
University of Miami Law Review
Faculty Experts
James Bond teaches in the area of financial accounting for lawyers
Bill Blatt is an expert in taxation and legislation.
Scott Eichorn is the Associate Director and Practitioner-in-Residence for Miami Law's Investor Rights Clinic.
Frances R. Hill teaches and writes in the areas of federal income tax.
Stanley Langbein teaches federal income taxation, international tax, banking law, and commercial law.
Kunal Parker teaches trusts and estates.
Tom Robinson is an expert in taxation, estate planning, and trusts and estates.
Rebecca Rosenberg is Director of the Tax LL.M. program and teaches in the area of current U.S. tax policy
Stephen K. Urice is an expert in trusts and estates.
Teresa Verges is the director of Miami Law's Investor Rights Clinic and teaches in the area of broker regulations.
Patricia White is an expert in trusts and estates and tax law.
See the leading practitioners who are adjunct faculty in the Tax LL.M. program.
---
"With UM Law as my legal base, I can honestly say, my career is exceeding my expectations. I decided to do an LL.M. in tax, and through UM's international tax program, I walked into a whole new world and found my niche." 
Melissa Muhammad, J.D. '96 and International Tax LL.M. '00 
Competent Authority Analyst, Internal Revenue Service 
Washington, DC  
 
---
Examples of Where Our Graduates Work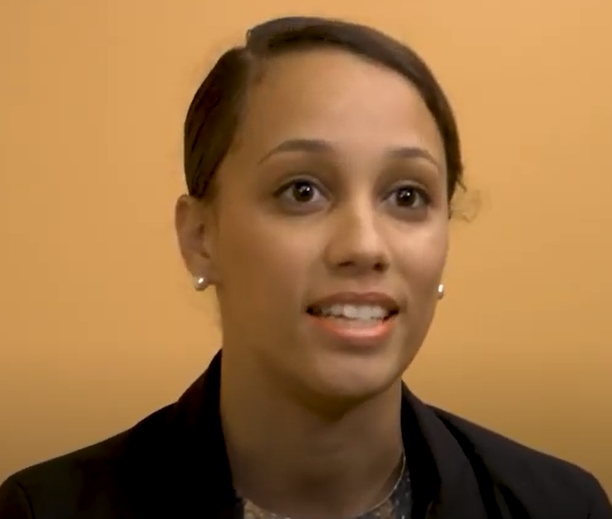 "Thanks to my tax LL.M. I'm lucky, post graduation to be working as a tax associate with PricewaterhouseCoopers in their Mergers and Acquisitions Group."
Erika Jenson J.D./ LL.M. in Tax '17
Senior Tax Associate, M & A Group, PricewaterhouseCoopers
New York, NY
Law Firms

Baker McKenzie
Bilzin Sumberg
Carlton Fields
Chamberlain Hrdlicka (Texas)
Day Pitney
Derains & Gharavi (Paris, France)
DiRuzzo & Company
Dorot & Bensimon
Fowler White Burnett
Fox Rothschild
Greenberg Traurig
Greenspoon Marder
Gunster
Hill Ward Henderson
Holland & Knight
Hunter Taubman Fischer & Li
Jackson Law Group
Katten Muchin Rosenman (Chicago)
K/S Attorneys at Law
Kozusco Harris Duncan (Washington D.C)
Linklaters
Morgan, Lewis
Nelson Mullins Riley & Scarborough
Packman, Neuwahl & Rosenberg
Richard & Partners
Salcedo Attorneys at Law
Scharlack Legal  (Sau Paulo, Brazil)
Shutts & Bowen
Tosolini, Lamura, Rasile & Toniutti 
Zwicker & Associates, P.C. (Boston)

Government

Office of Associate Chief Counsel (Corporate), Internal Revenue Service
Office of Chief Counsel, Internal Revenue Service
Florida Office of the Attorney General, Consumer Protection Division 

Accounting & Consulting Firms

Alvarez & Marsal
Andersen Global
BDO
Berkowitz Pollack Brant
Crowe
Deloitte
EY
Grant Thornton
KPMG
Marcum
Mendez Molieri & Co
PwC

Financial Services

Ambridge Partners, LLC (New York)
Amerant
Banco Itau
J.P. Morgan Chase
Morgan Stanley
Northwestern Mutual
WE Family Offices
Zedra

Corporate / Business & Industry

Anadarko Petroleum Corporation, Occidental Petroleum
Dockside Realty Company
Gulfstream (North Carolina)
NextEra Energy
Royal Caribbean Cruises Ltd., Global Compliance & Ethics
Ryder System, Inc. (Texas)
Conferences, Lectures, Centers
Heckerling Institute on Estate Planning
Bankruptcy Skills Annual Workshop
*Course list is not exhaustive and does not set out a path of study.