Explore Our Extensive Curriculum and Build Your Network in the Magic City
Whether your interest is in entertainment, arts, or sports law, Miami Law will help you develop a strong foundation with a wide array of doctrinal and practice-based courses. Then, dive deeper with innovative "short courses" taught by leading industry practitioners. 
Major television networks such as HBO and BBC and Spanish-language powerhouses Telemundo and Univision operate in Miami. Our city hosts international events such as Miami Music Week and Art Basel—together attracting over 200,000 visitors and industry players every year. Home to the Pérez Art Museum Miami and Wynwood Walls, Miami is a city immersed in the arts. Professional sports franchises are based in South Florida, and our very own Miami Hurricanes are one of the most recognized collegiate athletic brands in the nation.
Miami Law's strategic location will provide networking opportunities that will help you stand out in a competitive field. 
Some Facts about Miami and Miami Law:
Miami Law founded the first Sneaker Law Case Study Competition
Top school for music lawyers - Billboard Magazine 2021
Top 10 in U.S. for Sports Law - College Magazine, November, 2020
Miami is home to 5 major professional sports franchises (the Miami Dolphins, the Miami Marlins, the Miami Heat, the Miami FC, and the Florida Panthers), as well as the Ladies Professional Golf Association.
See all Miami Law Sports and Entertainment Law News
 
---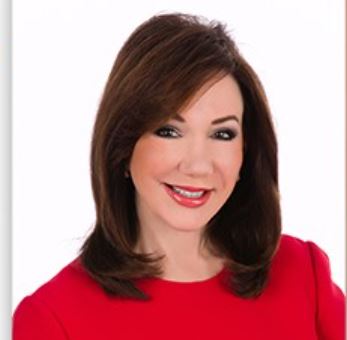 "I began a wonderful journey right here that helped shape me and my career and provided me with the skills I needed to have the courage to dream big... I have always believed that it was the education I received here that honed my abilities as a lawyer and ultimately as an entrepreneur."
Laurie Silvers, B.A. '74, J.D. '77 
Co-CEO of Hollywood.com 
Co-founder of Misfits Gaming 
Co-founder of the Syfy Channel 
PBS Foundation Board of Directors 
Miami, FL 
---
Courses*
Art Law
Art Museum Law
Business, Sports, and Entertainment Immigration Seminar
Contracts
Copyright and Trademark Litigation
Copyright Law
Cultural Property and Antiquities Trafficking 
E-Sports 
Entertainment and Media Law in a  Digital Age 
Entertainment Law in Latin America 
Entertainment Law: A Real-World Guide 
Entertainment Law: Motion Pictures and TV 
European Sport Law 
Gaming Law 
Immigration for Athletes, Artists, and Entertainers 
Indie Film and the Law 
Intercollegiate Athletics 
International Cultural Heritage Law 
International Sports Arbitration 
International Sports Law 
Law and the Media 
Media Distribution 
Media Law 

Motion Picture Financing 
Museum Law 
Music Law 
Negotiating and Drafting Sports Venue Agreements
Negotiation Skills
Playbook for Leadership and the Law 
Purchase and Sale of an MiLB Team 
Representing a Professional Sports Franchise
Representing the Pre-Professional Athlete
Representing the Professional Athlete
Sneaker Law 
Social Media and the Law 
Sports Betting and Regulation 
Sports Law 
Sports Law in a Collectively Bargained World 
Taxation of Athletes and Entertainers 
The Business of Sports: The View from the Front Office
Trademark Law 
TV Deal Making in the 21st Century 
TV Production in Latin America 
Union Organizing and Collective Bargaining in the Entertainment Industry 
Video Game Law 
Academic Programs and Concentrations
Litigation Skills Program 
Transactional Skills Program
Concentration in the Business of Innovation, Law and Technology: BILT
Concentration in Litigation and Dispute Resolution
Joint Degrees
J.D./LL.M. - Entertainment, Arts. Sports Law - Honors Early Admission for Prospective Law Students - The J.D./LL.M. program may offer early acceptance to prospective J.D. candidates with very strong credentials and relevant experience or interest.
J.D./M.A. - Master in Arts Presenting & Live Entertainment Management
J.D./M.M. - Music Business and Entertainment Industries
J.D./M.S. - Media Management
International Opportunities
International Moot Court Program
Global Sports and Entertainment Law Program with Instituto Superior de Derecho y Economía-ISDE (Madrid, Spain) 
Summer course in International Cultural Heritage Law at the Art Law Centre of the University of Geneva (Geneva, Switzerland) 
Miami-Florence Sports Law Exchange Program with the University of Florence (Florence, Italy and Miami, FL)
Extracurricular Opportunities 
STUDENT ORGANIZATIONS
Business Law Society
Charles C. Papy Moot Court Board: Students compete in moot court competitions in sports law and have participated in the: Moorad Game Day Case Competition, Tulane Professional Sports Negotiation Competitions: International Baseball Arbitration Competition, the Professional Football Negotiation Competition, and the Professional Basketball Negotiation Competition. 
Entertainment and Sports Law Society: One of the most active student organizations on Miami Law's campus hosts the Global Entertainment & Sports Law + Industry Conference. 
Intellectual Property Law Society
LAW JOURNALS
Business Law Review
Internships and Externships** 
Academy of Television, Arts & Sciences (North Hollywood, CA) 
Adrienne Arsht Center for the Performing Arts
AEG Live (Los Angeles, CA)
Bacardi
BBC Worldwide
BTF Media
Caracol International
Charlotte Hornets (Charlotte, NC)
Chase Lawyers 
Complex Media (New York, NY)
CONCACAF - The Confederation of North, Central America and Caribbean Association Football
Crossbrand
Danziger, Danziger & Muro, LLP (New York, NY)
David M. Ehrlich & Associates, P.C. (New York, NY)
DC United (Washington, DC)
George Washington University, Athletic Department (Washington, DC) 
Goldberg Segalla (Buffalo, NY)
HBO
HBO Latin America
Heitner Legal (Miami, FL)
Institute of Museum and Library Services General Counsel Office (Washington, DC)
Inter Miami CF
Janine Small, PLLC (New York, NY)
Jazwares
LegalArt
Major League Baseball (New York, NY) 
Legends (New York, NY)
LegalLink
Madison Square Garden Entertainment Corp (New York, NY)
Magic Leap (Plantation, FL)
Miami Dolphins Legal Department
Minnesota Vikings (Minneapolis, MN)
Multicultural Media, Telecom & Internet Council (Washington, DC)
National Trust for Historic Preservation (Washington, DC)

NBC Sports Group (Stamford, CT)
NBC Universal Global Networks International
NBC Universal Telemundo Enterprises
Odyssey Sports Group (Salt Lake City, UT)
OHL North America (College Point, NY)
Orange Bowl (Miami, FL)
Phillips Collection (Washington, DC) 
Recording Industry Association of America (Washington, DC)
Roc Nation Sports (New York, NY)
Sirius XM (New York, NY) 
Sony Music (New York, NY)
Sotheby's (New York, NY)
Sports 1 Marketing (Irvine, CA) 
Spotify (New York, NY)
Steinberg Sports & Entertainment (Los Angeles, CA)
Talented Tenth Firm
Tapestry, Inc.- Coach, Kate Spade and Stuart Weitzman (New York, NY)
Television Academy
The Davis Firm (New York, NY)
The Society Management (New York, NY)
THINK450 (New York, NY)
TSL Global Productions
UFC (Las Vegas, NV)
Ultra Music Festival
United Soccer League 
Universal Music
Universal Orlando Resort 
University of Miami, Department of Intercollegiate Athletics 
Warner Bros. Entertainment, Inc. (Los Angeles, CA)
Warner Music Group
Williams and Floyd, LLC (Atlanta, GA)
William Morris Endeavor Entertainment (Los Angeles, CA) 
 
Faculty Experts
Resident and visiting professors have come to Miami Law to teach unique courses in the areas of Sports and Entertainment, and many faculty also teach in the graduate LL.M. program. 
Kenneth Anand is the author and co-founder of SNEAKER LAW and was Head of Business Development & General Counsel of YEEZY Apparel, a fashion and design company owned and operated by Kanye West.
Charles Baker is Co-Chair of O'Melveny's Sports Industry Group and his corporate practice encompasses mergers and acquisitions, private equity, and venture capital transactions, with a core focus in the sports, media and consumer sectors.
Daniel Barsky is co-director of the Startup Clinic and an expert in intellectual property.
Ivy Kagan Bierman is an entertainment partner at Loeb & Loeb LLP in Los Angeles and one of a select few entertainment industry labor lawyers looked to for representation in guild and union matters. She is the director of the Entertainment, Arts and Sports Law Graduate Program Entertainment Track.
Peter Carfagna is Chairman/CEO of Magis, LLC, a privately owned sports marketing, management and investment company, including family ownership of the Lake County Captains, Cleveland Indians Class A Affiliate. He is also a Co-Director of the Sports Law Track in Miami Law's LL.M. program.
Michael Cheah is General Counsel of Vimeo, one of the premiere video-sharing websites, and is responsible for leading the company's public policy and legal compliance efforts.
Harold A. Flegelman was a partner in the Corporate Department and Co-Chair of the Corporate Media and Entertainment Practice Group at Loeb and Loeb. He is a Lecturer in Law and former director of the Entertainment Law track in Miami Law's LL.M. program.
Ana Francois is a faculty member at University of Miami School of Communication, Francois specializes in media management issues such as startups, rights management and valuations.
Mansour Ghomeshi is a intellectual property expert and VP and General Counsel at 360fly; previously lead IP counsel at Motorola and teaches course on Intellectual Property, Transactions and Negotiations. 
Jared Goldstein is author and co-founder of SNEAKER LAW and teaches and regularly lectures at universities, law schools, and various organizations about the sneaker business. 
Vivek Jayaram is a intellectual property expert with years of experience handling complex IP and general business disputes for U.S. companies in state and federal courts and for several foreign businesses.
Michael Kelly has practiced anti-trust law for 30 years and teaches in the areas of antitrust law and sports law.
Lili Levi teaches copyright law and international copyright law, defamation and privacy law; and prior thereto, was Broadcast Counsel at CBS, Inc. Her scholarship focuses on media and communications law.
Oliver Luck was the CEO and Commissioner of the XFL until it suspended operations due to the COVID-19 pandemic. Prior to that, he was Director of Intercollegiate Athletes at West Virginia University (WVU), his alma mater, and an executive  is the NCAA's first executive vice president of regulatory affairs and oversees all NCAA regulatory functions – enforcement, academic and membership affairs, and the eligibility center. 
H. Gwen Marcus is the former executive vice president and general counsel at Showtime Networks, and is the Distinguished Practitioner of the Entertainment, Arts and Sports Law Graduate Program Entertainment Track.
Michael Olsen is the Senior Vice President for Business Development at IndieBlu Music.
Hernán Pantaleón has over 20 years' experience in art, entertainment, mergers & acquisitions, banking and finance; he teaches courses on Legal Aspects of TV Production in Latin America and Doing Business in Latin America.
Irwin Raij  is a partner in O'Melveny's Entertainment, Sports & Media Practice Group and Co-Chair of the Sports Industry Group and has extensive experience representing buyers and sellers of professional sports teams, guiding stadium development projects, and negotiating licensing, advertising, and media rights agreements.
Henry W. Root is a partner at Lapidus, Root & Sachrow, LLP with 30+ years of legal and business affairs experience in the entertainment, music, television and media industries. 
Jose Sariego is an international corporate and entertainment lawyer with more than 25 years experience; he was SVP– Business & Legal Affairs for Telemundo Media and previously SVP at HBO Latin America. 
Adam J. Schlatner is an attorney at Cozen O-Connor who co-teaches course on Representing the Professional Sports Franchise, and is an expert in complex commercial litigation.
Steven ​Silton is a partner at Cozen O'Connor LLP in Minneapolis, and he represents sports leagues, franchises, club owners and athletes.
Stephen Urice is a a preeminent legal authority in art and museum law. He is a co-author of the standard art law casebook Law, Ethics and the Visual Arts. He has served as counsel and acting director of the Frederick Weisman Art Foundation in Los Angeles and served as director of Philadelphia's Rosenbach Museum & Library. He is the Director for the Arts Law track in Miami Law's LL.M. program.
Jaime Vining is co-director of the Startup Clinic and teaches Trademark and Advanced Trademark Law, and has been named a "rising Star" by Florida's Super Lawyer Magazine since 2009.
Patricia White served as tax advisor to the Economic Study Committee of Major League Baseball and has also served on the NCAA Compliance Committee for the University of Utah. She is a Co-Director of the Sports Law Track in Miami Law's LL.M. program.
Marc Zand oversees Content Acquisitions and Business Affairs for ION Media is a unique executive who combines a mix of technological savvy, business negotiation proficiency, and a collaborative leadership style.
Jonathan Zwibel serves as Deputy Associate Chief Counsel for U.S. Customs and Border Protection.
---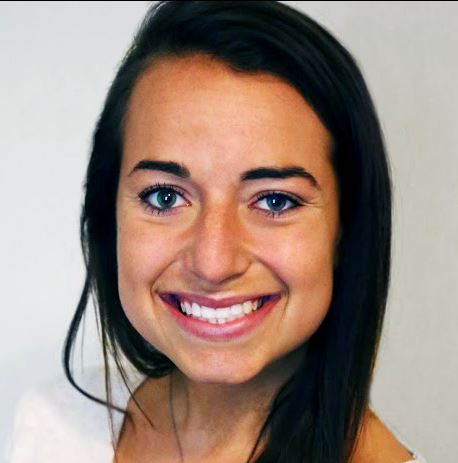 "It affirmed my ultimate career goals. As I am getting my J.D/LL.M in Sports and Entertainment Law, I've wanted to get into this sphere, and it has given me direct insight into exactly what this type of law is actually like, and I love it."
Alyssa Levy, J.D./LL.M. Class of 2022
(Commenting on her summer 2021 Internship at Madison Squre Garden Entertainment Corp, New York, NY, where her duties included transactional work involving sponsorships, partnerships, and events across all of the company's properties, including Madison Square Garden, Hulu Theater, Chicago Theatre, Tao Lounges, and the MSG Sphere.)
---
Conferences, Lectures, Centers 
Conversation with The National Football League Players Association's DeMaurice Fitzgerald Smith 
Conversation about "Hospitality, Entrepreneurship, and the Law" with Nightclub Mogul Dave Grutman 
Conversation with contemporary artist Daniel Arsham and Vivek Jayaram on "Intricacies of the art world and the legal issues" 
Defining Your Leadership Playbook
Entertainment, Arts and Sports Law Wednesday Guest Speaker Series - Past Guest Speakers Have Included:
Global Entertainment + Sports Law Industry Conference: Since 1997, the Entertainment and Sports Law Society Conference has hosted this annual event which explores current legal issues in sports, entertainment, intellectual property, the arts, and the media.
Hoffman Forum: This event provides an annual opportunity to have collaborative and interdisciplinary programs related to issues at the intersection of law, public policy, the arts, and social justice
"The Rooney Rule, Race, and Access in Athletics: A Fireside Chat with Jim Rooney and Jeremi Duru"
---
(Commenting as a student on her Television Academy Foundation's Internship Program) "I am honored to be this year's Legal & Business Affairs Intern for The Television Academy Foundation's Internship Program, I feel truly empowered to be working with such an inclusive and diverse group of future television leaders. At HBO, I am observing in-depth the legal and business aspects of the television industry. I am participating and engaging in the negotiation of talent agreements (on-screen, writer/producer, and directors)."
Camila Pedraza, J.D./LL.M. 2019
Manager - Business Affairs at NBCUniversal Media, LLC
Los Angeles, CA
---
The Miami Law Alumni Network
Miami Law has prominent alumni in the areas of entertainment and sports law. Examples include:
David Beame, J.D. '00, Founding partner, Beame & Mencher, Brooklyn, NY and Billboard 2021 Top Music Industry Lawyer
Dennis Curran, J.D. '75, Senior Vice-President and General Counsel for the NFL Management Council 
Christopher Demos-Brown, J.D. '94, Playwright "American Son" 
Allison Freidin, J.D. '10, Co-Founder Museum of Graffiti 
Fred Goldring, J.D. '82, Co-Founder Music Aficionado, Co-Founder, Incubrand Studios/AIB Sportsbrands, Co-Founder, GraphAudio
Horacio Gutierrez, J.D. '98, Head of Global Affairs and Chief Legal Officer at Spotify; also Top Music Industry Lawyer, Billboard 2021 
Aric Kurzman, J.D. '02, Vice President of Legal and Business Affairs at the Adrienne Arsht Center for the Performing Arts 
Greg Levy, J.D. '10, Director, Miami Law Entertainment, Arts and Sports Law LL.M.
Christopher A. Marinello, J.D. '86, Executive Director of The Art Loss Register 
Ed Newman, J.D. '87, Former Miami Dolphin and Current County Court Judge in Miami, Florida 
Ken Pavia, J.D. '91, Sports Agent and MMA Consultant 
Ana Maria Polo, J.D. '87, TV Personality Caso Cerrado, Telemundo 
Carlos Rodriguez-Feliz, LL.M. '18, Founder/managing partner, RodFel Law, Miami, FL and Billboard 2021 Top Music Industry Lawyer
Oswaldo Rossi, J.D. '01, Partner, Hertz Lichtenstein Young & Polk, Los Angeles, CA and Billboard 2021 Top Music Industry Lawyer
Simran Singh, J.D. '04,  Founder and Managing Partner, Singh, Singh & Trauben, LLP Beverly Hills, CA, and Billboard 2021 Top Music Industry Lawyer
Laurie Silvers, J.D. 77 Founder of the SyFy Channel Founder, President Hollywood Media Corporation and Co-CEO of Hollywood.com 
Marc Trestman, J.D. '82, former NFL coach and Head coach and former general manager of the Tampa Bay Vipers of the XFL 
Leslie José Zigel, J.D. '95 of SMGQ Law and Billboard 2021 Top Music Industry Lawyer
Richard C. Wolfe, J.D. '82 and LL.M. '83 in Tax, Managing Partner, Wolfe Law, Miami, FL and Billboard 2021 Top Music Industry Lawyer
*Course list is not exhaustive and does not set out a path of study. 
**List is not exhaustive and is intended to provide examples of past externships and internships.