Follow Your Passion for Justice and Effectuate Change 
The University of Miami School of Law offers some of the most progressive and innovative public interest and clinical programs in the country. Whether your ultimate goal is a career in the public sector, or integrating pro bono work as a component of private practice, Miami Law will help you identify the ideal match with projects, clinics, fellowships, externships and relevant courses. Situated in an exceptionally diverse and vibrant community, Miami Law provides unique opportunities to engage in outreach, empowerment and the delivery of legal services, while acquiring hands-on, transferable lawyering skills. In addition to our outstanding public interest and ethics centers and our extensive programs designed to promote civic engagement and pro bono advocacy, our faculty and alumni provide extraordinary guidance and instruction, bringing a passion for interdisciplinary approaches to problem-solving and advocacy. Through various initiatives locally, nationally, and internationally, Miami Law students are leading the way in promoting access to justice. 
-A+ rating for public interest law, Pre-Law Magazine 
-Top 10 in Family Law, Pre-Law Magazine fall 2020
-50+ Miami Public Interest Scholars supported by full-tuition scholarships
---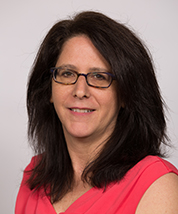 "Miami Law students are engaged, determined and innovative. They advocate for clients and communities locally, nationally and internationally. Their passion and drive to make a difference and ensure access to justice sets them apart." 
Marni Lennon, J.D. '95 
Assistant Dean for Public Interest & Pro Bono, Director HOPE Public Interest Resource Center, and Lecturer in law 
---
Centers 
HOPE Public Interest Resource Center 
Center for Ethics & Public Service (CEPS) 
Fellowships 
HOPE Fellows Program 
HOPE Summer Public Interest Fellowship Program 
Scholarships 
Miami Scholars Public Interest Program 
 
---
"Homeless clients have thanked me for helping with their cases, and I can see that their lives have been changed in a real way. They have stability now. Minnesota is cold and knowing that people had a warm place to sleep motivated my work." 
Thomas Hart, J.D. '10 
Disability Policy Engagement Director with Anthem, Inc. 
Minneapolis, MN 
---
Experiential Learning Opportunities

40+ Courses* Offered Annually, Some Have Included:
Administrative Law 
Advanced Immigration Litigation Seminar     
American Indian Law   
Children and the Law   
Climate Change 
Constitutional Law I and II 
Cultural Property and Heritage Law   
Democracy, Constitutionalism and Human Rights   
Environmental Litigation and Policies 
Environmental Planning and the Environmental Impact Statement  
Everglades/Ecosystem Restoration Seminar  
Family Law  
Florida Family Law: Complex Financial Issues 
Guantanamo Seminar   
Human Rights Advocacy in Latin America   
Human Rights and Environment  
Human Trafficking, Immigration, Ethnicity and Public Policy  
Immigration, Ethnicity and Public Policy Seminar   
Immigration Law   
Inter-American System of Human Rights   
International Criminal Law   
International Economic Law   
International Environmental Law  
International Human Rights Law   
International Human Rights Lawyering and Advocacy 
Labor and Employment Law  
Land Use Law  
Law Practice: Social Impact Advocacy 
Maritime Pollution  
Race & Class in American Public Education   
Sexuality, Gender Identity and the Law   
Social Justice Lawyering 
Substantive Criminal Law   
Topics in Citizenship and Immigration Policy   
Torture and the Law   
Voting Rights and Election Law Seminar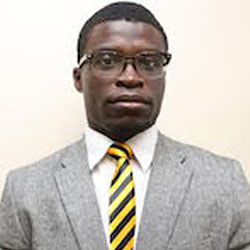 "Social justice is critically important because it is progressive. We are looking at the law, not just as it stands but how we can shape it in the future. Social justice attorneys are always looking for ways to ensure that the underrepresented and disenfranchised are spoken for and protected. The social justice concentration considers the intersection of many different factors--race, wealth, gender, and more. It is wonderful that Miami Law has committed itself to training the next generation of social justice advocates to empower the community."  
Guerby Noel, J.D. '14 
Staff Attorney, Legal Services of Greater Miami 
Miami, FL 
---
Academic Programs / Joint Degrees / Concentrations 
Concentration - Social Justice & Public Interest   
Area of Focus - Immigration, Asylum and Citizenship Law 
Environmental Law Program
Global and International Law Program
Human Rights Program
J.D./M.P.H. - Public Health 
J.D./M.P.A. - Public Administration
J.D./M.S.Ed. - Law, Community and Social Change
J.D./M.P.S. - Marine Ecosystems and Society
J.D./Ph.D. - Environmental Science and Policy
Extracurricular Opportunities 
Faculty Experts
Job Fairs Focused on Public Interest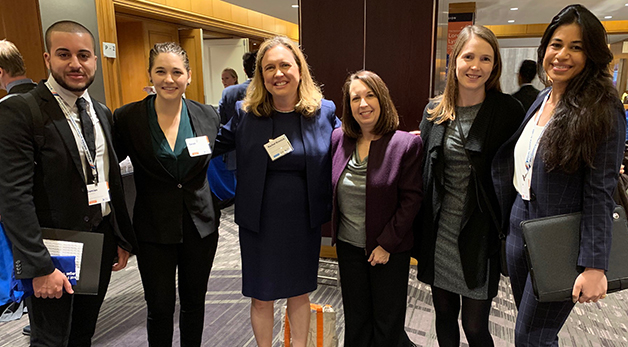 Miami Law students have participated in multiple job fairs. Some are exclusively focused on public interest and others feature public and private sector employers with an affinity for public interest and social justice.
Equal Justice Works Career Fair and Conference:  Largest national public interest job fair held annually in Washington, DC. Miami Law students attend each year. Interviews are open to rising 2Ls, 3Ls and alumni. 1Ls can participate in Table Talk.
Hispanic National Bar Association Career Fair
IMPACT Legal Recruitment Program for Law Students With Disabilities 
Southeastern Minority Job Fair (SEMJF)
---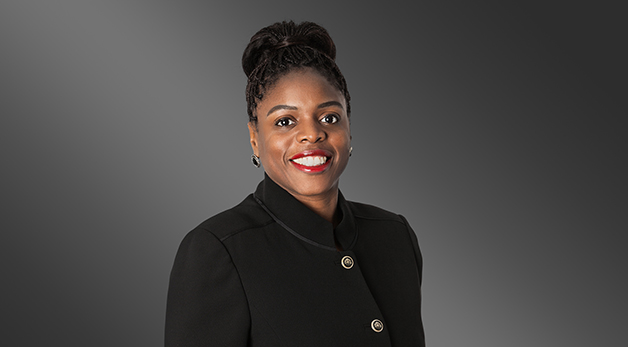 "My pre-law and law school experiences in the...Student Bar Association, and the Black Law Students Association are just some examples of what helped shape and expand my career goals by exposing me to different types of lawyers and practices. Each organization and the people in them had a variety of perspectives about life and the law that were helpful to me in formulating my own direction." 
Nikki Lewis Simon, J.D. '99 
Chief Diversity Officer and Shareholder, Greenberg Traurig, LLP 
New York, NY
---
Sampling of Past Internships / Externships 
American Bar Association Commission on Immigration 
Amara Legal Center (Washington, DC)
American Civil Liberties Union   
Americans for Immigrant Justice
Arizona Criminal Justice Commission (Phoenix, AZ)
AYUDA (Washington, DC)
Brooklyn Defender Services (Brooklyn, NY)
Broward Legal Aid
Broward Public Defender's Office
Broward State Attorney's Office
Capital Appeals Project (New Orleans, LA)
Capital Area Immigrants' Rights Coalition (Washington, DC)
Catholic Legal Services 
Center for Reproductive Rights (New York, NY)
Center for Constitutional Rights (New York, NY)
Centers for Disease Control (Atlanta, GA)
Children's Law Center (Washington, DC)
City of Miami, Office of the City Attorney
City of Miami Beach, Office of the City Attorney  
Community Justice Project
Dade Legal Aid
Disability Independence Group 
EarthJustice  
Environmental Protection Agency
Everglades Law Center
FairVote (Washington, DC)
Federal Communications Commission  
Federal Public Defender's Office, Southern District of Florida   
Florida Health Justice Project
Florida Justice Institute
Guardian ad Litem
Harlem Community Law Office of the Legal Aid Society (New York, NY)
House Select Committee on the Climate Crisis  (Washington, DC)
Humane Society of the U.S.  
Innocence Project
Legal Aid Society of New York (New York, NY)
Legal Services of Greater Miami  
Miami Homes for All 
Miami Waterkeeper   
Miami-Dade Commission on Ethics and Public Trust  
Miami-Dade State Attorney's Office  
Miami-Dade Public Defender's Office  
Michigan Legal Services  
Multicultural Media, Telecom & Internet Council   (Washington, DC)
NASA  
National Labor Relations Board  
National Park Conservation Association (Washington, DC)
National Women's Law Center  (Washington, DC)
OCEANA   
Office of the Colorado Public Defender (Denver, CO)
Office of the Orlando Public Defender 
Office of the Los Angeles County Public Defender (Los Angeles, CA)
Public Defender Service for the District of Columbia  (Washington, DC)
Southern Coalition for Social Justice (Durham, NC)
Southern Poverty Law Center
The Arc National Center on Criminal Justice and Disability (Washington, DC)
Tibetan Legal Association (Dharamsala, India) 
United Nations-Office of Legal Affairs (New York, NY)
University of Miami, Contract Administration   
USCIRF - U.S. Commission on International Religious Freedom, Office of Legal Counsel (Washington, DC) 
U.S. Court of Appeals for the Eleventh Circuit  
U.S. Court of International Trade
U.S. Attorney's Office, Southern District of Florida   
U.S. Department of Homeland Security  
U.S. Department of Justice  
U.S. Department of Justice, Natural Resources Division/Environmental Enforcement Section  (Washington, DC)
U.S. District Court for the Southern District of Florida  
U.S. Equal Employment Opportunity Commission (Phoenix, AZ)
U.S. Securities & Exchange Commission  
University of Miami Health System  
World Bank Group  (Washington, DC)
Youth Law Center (San Francisco, CA)
*Lists courses currently or recently offered in this area, but this list is not exhaustive nor does it set out a path of study.