---

The Degree That Is Always an Advantage

The Real Property Development LL.M.  — widely regarded as the nation's best and ranked by LL.M. Guide in 2021 as a Top 10 Real Estate Law Program — is designed for the law graduate or attorney who wants to acquire or expand expertise in planning, structuring, and financing real estate projects, either as a practitioner, owner, or developer. Given the increased complexity of real estate development, pursuing a specialized post-graduate degree is one of the most effective ways to acquire the necessary breadth and depth of experience in this field.

Real estate is cyclical, and regardless the state of the economy, this degree is relevant. In the up cycles, a practitioner or a developer/entrepreneur focuses on creating assets, while in down cycles the focus is on protecting assets or finding opportunities in distressed markets. The well-trained real estate lawyer understands these cycles and is able successfully to navigate them.

Available on campus and in an online format for maximum flexibility, the LL.M. explores the subjects necessary to develop an understanding of land acquisition, finance, regulation, tax law, construction law, residential and commercial development, landlord- tenant, closings, negotiation, planning strategies and drafting. The program offers hands-on learning and unparalleled networking and professional development to students and alumni.
---
Who Should Consider This Program?
Attorneys in the U.S. and internationally, looking for an online LL.M. program in real estate/property development
Real estate professionals who need to acquire or upgrade knowledge of the area
Practitioners interested in making a career pivot into real estate and seeking an efficient way to gain expertise in the area
Law students who have already identified real estate as an area of interest and wish to obtain a J.D./LL.M. or recent law graduates who want to complete further instruction in real estate prior to entering the field
Non U.S. trained attorneys who need to understand U.S. based real estate law and practice
---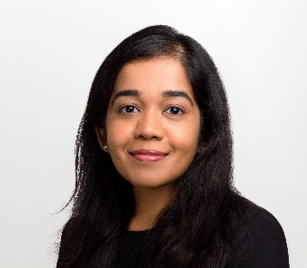 "The LL.M. in Real Property Development greatly enriched my background as an international student pursuing a career in the distressed debt industry. Over the course of the program, which I loved pursuing because of the wonderful internship, educational and networking opportunities as well as the guidance, warmth and encouragement from the program's members, I've gained invaluable knowledge, self-confidence and indispensable skills to help me successfully navigate the professional world."
Mahalaxmi Subramanian, J.D./LL.M.'20
Junior Distressed Debt Legal Analyst, Reorg Research, Inc
---
Program Formats: Full or Part-Time/ On Campus or Online
To meet needs and schedules, the LL.M. Program is offered in various formats:
On Campus (full-time or part-time)
Online (part-time)
Joint J.D./LL.M. (full-time option which saves time and tuition money over earning the degrees separately), or
Triple Degree (J.D./M.B.A./LL.M. in Real Property Development)
---
"The RPD LL.M. program provides students with a fundamental understanding of real estate law, development, and investment. The variety of courses offered ensures graduates are well rounded and well suited to jump into multiple real estate related careers. The program presents students with the opportunity to network with some of the most accomplished real estate attorneys and developers. If you put in the work, the long-term value of this program is unlimited."
Spencer Hennings, J.D.'17/LL.M.'19
Florida's Condominium Ombudsman
---
Unparalleled Faculty, Leadership & Personalized Attention
The Real Property Development faculty includes top professors and scholars in the field, adjuncts who are partners of prominent law firms, and general counsels of major real estate companies – experts from all over the U.S. Similarly, the LL.M. Advisory Board is composed of some of the most distinguished leaders in the industry, including law practice, finance, development, brokerage, architecture, banking, insurance, and marketing.The program director counsels students individually on internship placements and course selection at the beginning of each term thereby arranging a schedule that provides the appropriate course of study for each student.
More Information
Admissions
Distance Learning Program
Requirements & Curriculum
Hands-On Learning
Faculty
RPD E-Newsletter